Meet the USANA Management Team: Dan Macuga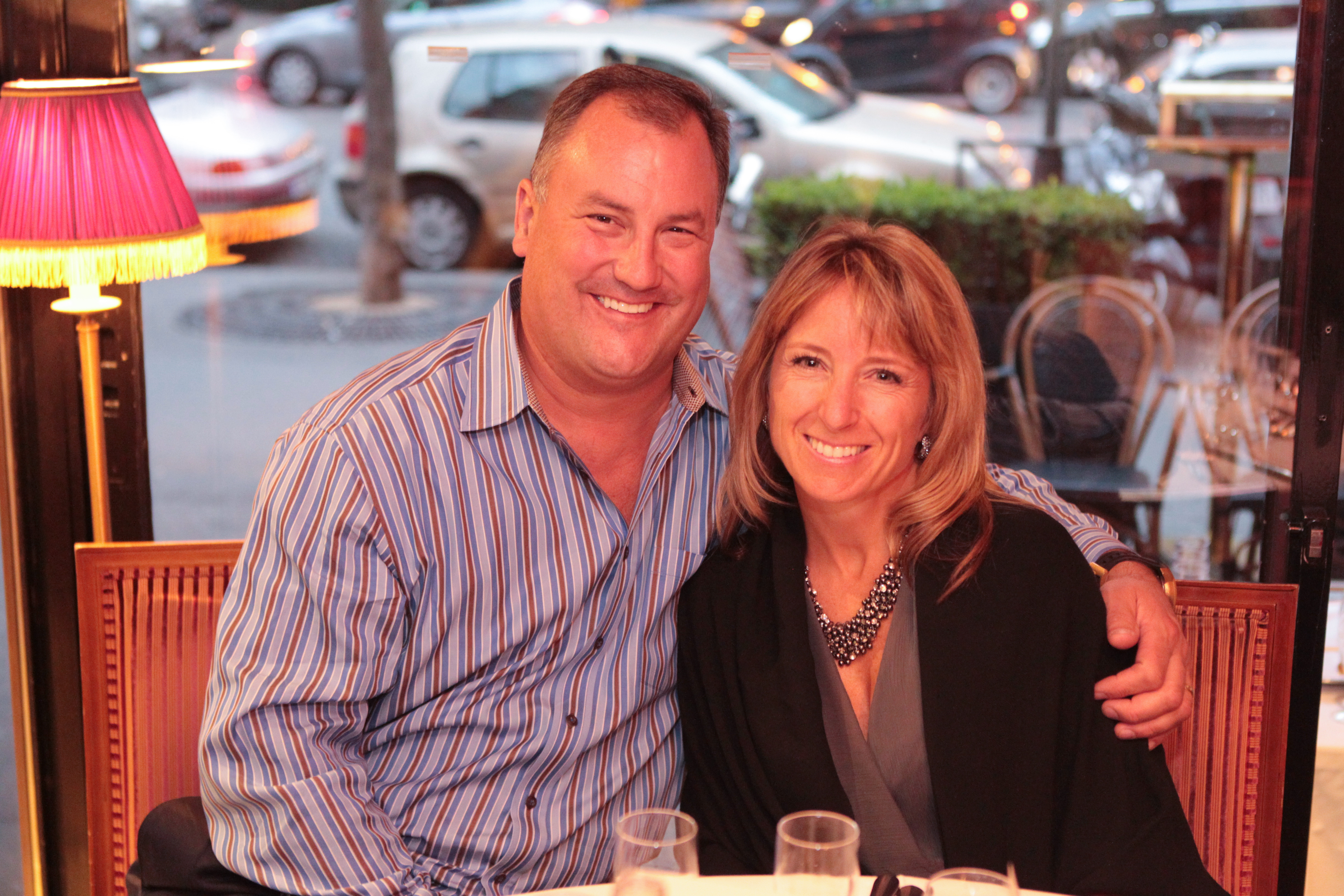 From all appearances, Dan Macuga, USANA's chief communications officer, is a pretty normal guy. Comes to work early and enjoys his job — "Every day is a fun day. I've never had a bad day here." Loves the calm of the outdoors. Is a family man. Watches some House Hunters and Master Chef from time to time. Plays fantasy football — and unfortunately has a team that very much resembles mine.
Given that information, you'd be thoroughly convinced he's basically like you. Here's where you start to question that notion: He likes to do yard work. The drudgery of upkeep and the constant battle against nature is fun for Dan. He finds joy in the raking and pruning and weeding and mowing.
This isn't normal.
Maybe there were other signs that Dan is a little bit different. First of all, not everyone has taken a call from Dr. Mehmet Oz while skiing. Also, if you did receive that call from a major TV personality, you might try to hide the fact that you're on the slopes. Not Dan.
"He knows," Dan says. "I told him, 'You know I'm skiing right now.' But that was when we were having some really deep discussions with him, so I had to take the call. What I loved about him was that he didn't care."
One more thing: He lived next to a hall of fame football player. Tony Dorsett was Dan's neighbor in Dallas. Of course, the two became friends.
That's the thing about Dan that isn't necessarily unusual, but is maybe extraordinary — his people skills and ability to make friends. If you read the story on www.usana.com, then you understand why that is. And if you haven't, you probably should right after you finish this blog.
Those people skills mean one of the first things Dan does is check Facebook for Associate birthdays. He loves to be a part of all the wishes that flood people's walls. It also means when he mentions that his favorite book right now is Dr. Oz's You Stress Less during an interview, you can expect that book on your desk, with a note.
"Oh Dave, RELAX!" signed Dan.
So, I guess Dan really isn't that different than you and me. He's quick with a laugh. He's thrilled to be working with people he likes. He says, "You da man" and spells it just like that in emails when you've done something he approves of. He enjoys getting sushi at the place just down the street from his house. His DVR is filled with kids' shows. He has bad knees so he takes Procosa.
But still, the yard work thing is weird, right?
Want to learn more about other members of USANA management? Check back on www.usana.com and What's Up, USANA? for more Meet the Management Team stories and blogs in the coming weeks.
We're proud to bring you the freshest content on the web! Follow USANA on Twitter, like our USANA Facebook page and enjoy the latest videos on the official USANA YouTube channel.
Learn what USANA is doing to make the world a better place.
https://whatsupusana.com/wp-content/uploads/2012/11/Dan-and-Amy-in-Paris.jpg
3264
4896
David Baker
http://whatsupusana.com/wp-content/uploads/2019/11/USANA_Logo_Black.png
David Baker
2012-11-29 08:00:13
2017-02-23 06:10:25
Meet the USANA Management Team: Dan Macuga