How Do You Live #USANAunited?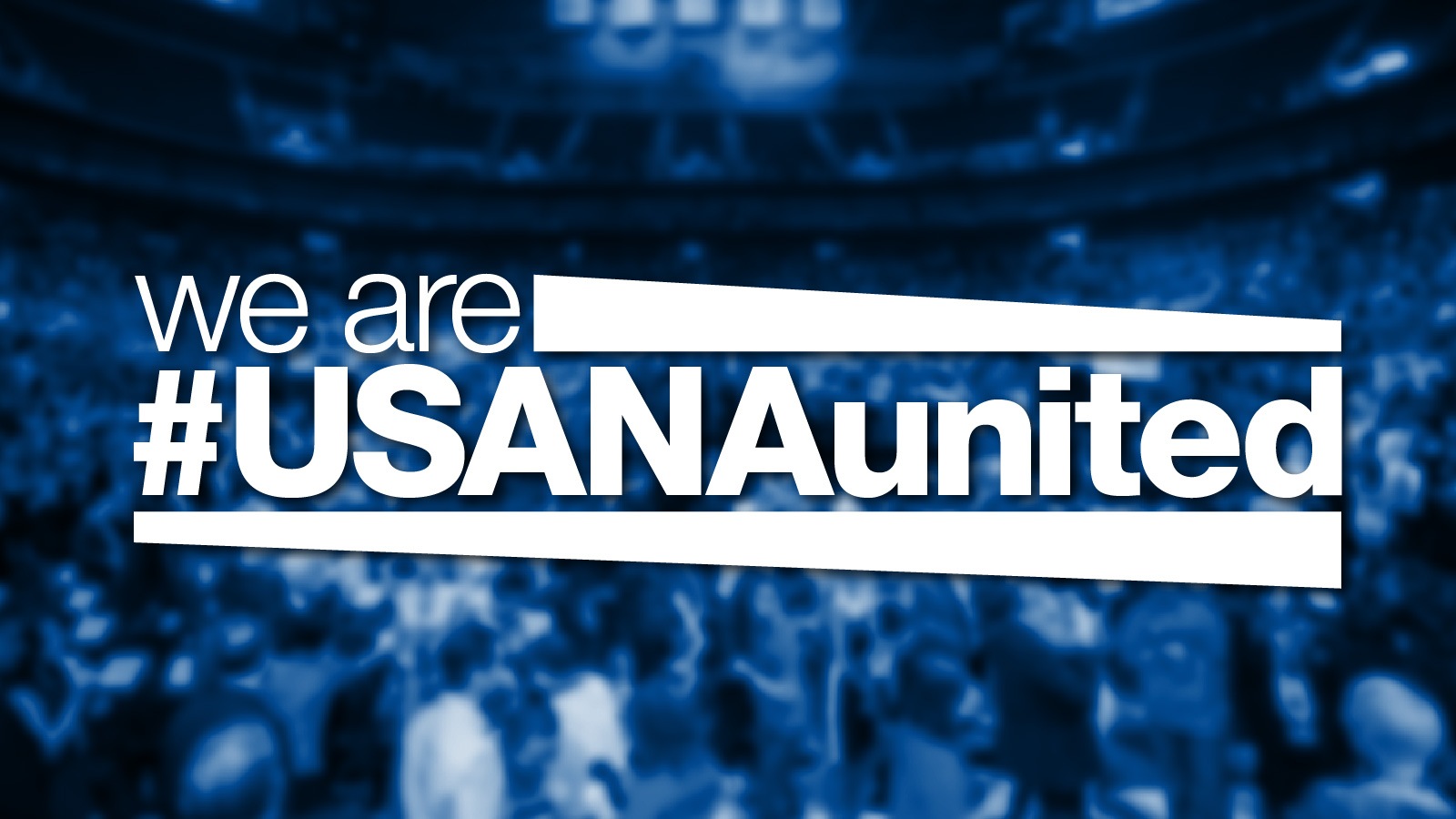 OK, so I've only got a couple of minutes but I wanted to let you in on something exciting I learned about that's coming up in just a couple of weeks.
If you're a regular reader of What's Up, USANA? you might recall this blog post we published last year on the heels of our annual global convention. In it, we shared the theme for #USANA15. Here's a short excerpt:
"We gain strength from connection and unity. With someone to lean on, someone to pick us up when we are weak, we'll never waver, never falter, never settle. We will stand strong no matter the storm.
So USANA United is our rallying cry. It's a principle and a promise. It's what calls us to come together, to be connected, powerful, united.
Words are impressive. But action is transformative. So let's start living USANA United."
Since that time, we've seen and heard some amazing stories and experiences that have brought that call to action to life. Many others have gone unrecognized but contribute to the #USANAunited spirit.
Fast forward to the present…the cause is moving forward and we're going to be asking you to share with the world (through social media, of course!) how you're living #USANAunited. And we're going to be handing out some pretty amazing prizes (wearables, anyone?).
I don't think I can say much more than that right now, but hopefully you'll be as excited as I am when you get the official announcement about this promotion in the next little while.
In the meantime, I've come up with a short list of things you can do today to get ready:
Remember this hashtag: #USANAunited. Start using it (or continue using it) on Facebook, Twitter and Instagram.
If you haven't already, subscribe to What's Up, USANA? to make sure you don't miss out on the official announcement (look for the "subscribe" box on the right-hand side of the home page). And while you're at it, make sure you're following us on Facebook, Twitter and Instagram.
Get ready to show us how you're #USANAunited by recording a video, snapping a photo, organizing a team-building event or whatever else you can think of. Then start sharing your experiences with the world by using the #USANAunited hashtag in your posts.
This is going to be a lot of fun! Stay tuned for more details.
We're proud to bring you the freshest content on the web! Follow USANA on Twitter, like our USANA Facebook page and enjoy the latest videos on the official USANA YouTube channel.

Learn what USANA is doing to make the world a better place.
The future of personalized health and nutrition is now available with USANA's True Health Assessment.
https://whatsupusana.com/wp-content/uploads/2015/07/USANAunited-01.jpg
900
1600
USANA Health Sciences
http://whatsupusana.com/wp-content/uploads/2019/11/USANA_Logo_Black.png
USANA Health Sciences
2015-07-16 03:59:10
2017-02-22 10:53:55
How Do You Live #USANAunited?