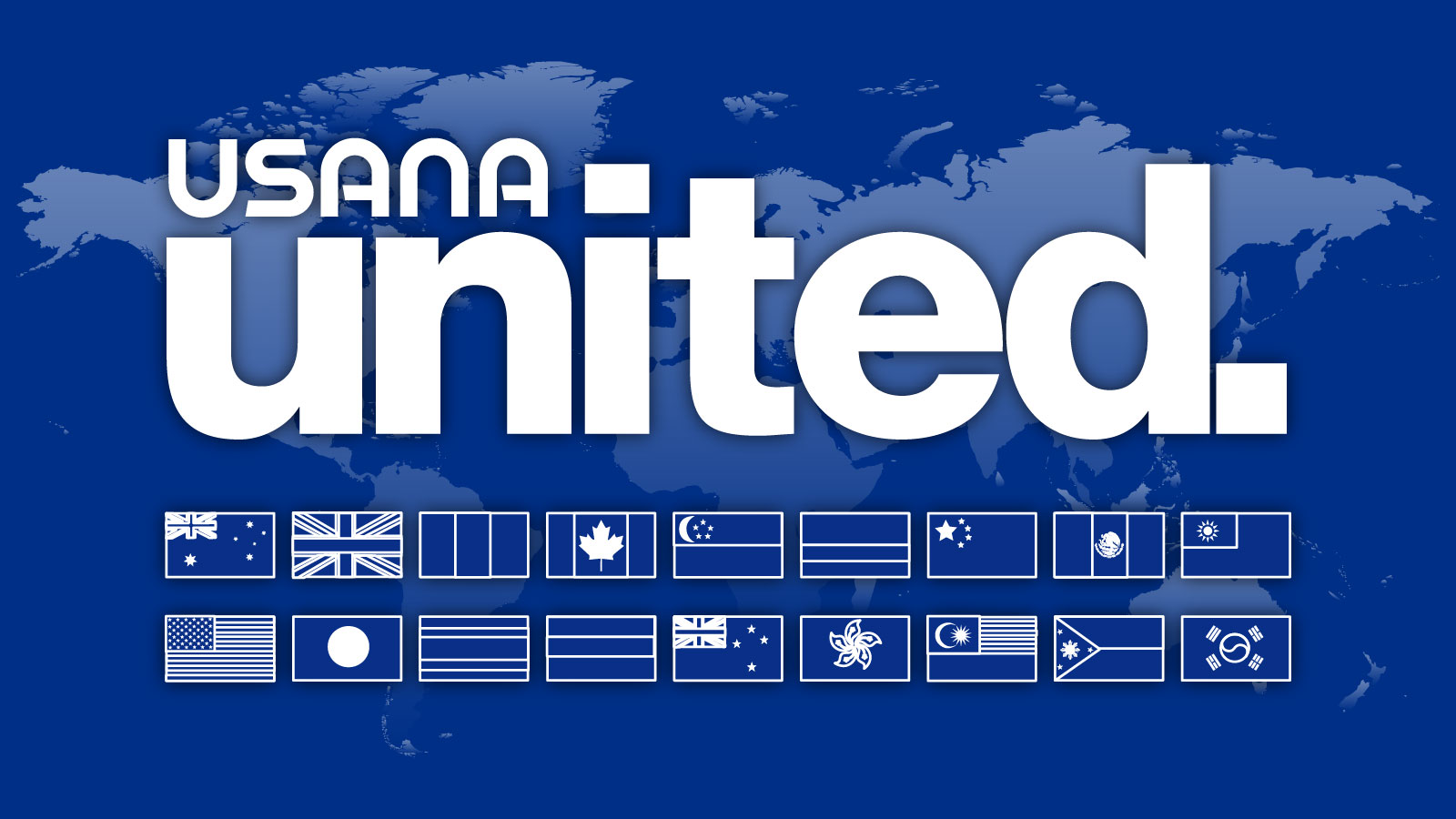 Individually, we are marvels. Together, we are more. We are USANA United.
Each of us has the power to make a difference. But together we're an unstoppable force for good—one that can truly change the world. And we are proving it every day. We are improving the lives of countless thousands around the world.
You are part of something special that is only possible through collaboration. You are a unique, essential part of a greater whole—a distinct crystal in a towering wall of granite, a beautiful tile nestled inside a mosaic masterpiece.
We gain strength from connection and unity. With someone to lean on, someone to pick us up when we are weak, we'll never waver, never falter, never settle. We will stand strong no matter the storm.
So USANA United is our rallying cry. It's a principle and a promise. It's what calls us to come together, to be connected, powerful, united.
Words are impressive. But action is transformative. So let's start living USANA United.
That means joining us at upcoming events to share your experiences and learn from others. That means using the #USANAUnited hashtag to shout it to the world. And it means sharing the video below with your teams and others who might want to become part of this powerful force.
It's time to be more. It's time to be USANA United.
[youtube]https://www.youtube.com/watch?v=7DfWpSSS8UA&feature=youtu.be[/youtube]
If you're unable to view the above video, please visit the USANA YouTube channel.
We're proud to bring you the freshest content on the web! Follow USANA on Twitter, like our USANA Facebook page and enjoy the latest videos on the official USANA YouTube channel.

Learn what USANA is doing to make the world a better place.
The future of personalized health and nutrition is now available with USANA's True Health Assessment.
https://whatsupusana.com/wp-content/uploads/2014/09/United-Campaign-01.jpg
900
1600
David Baker
http://whatsupusana.com/wp-content/uploads/2019/11/USANA_Logo_Black.png
David Baker
2014-09-17 08:00:56
2014-09-23 13:12:48
We Are USANA United