Infographic: The Warehouse of Cellular Biology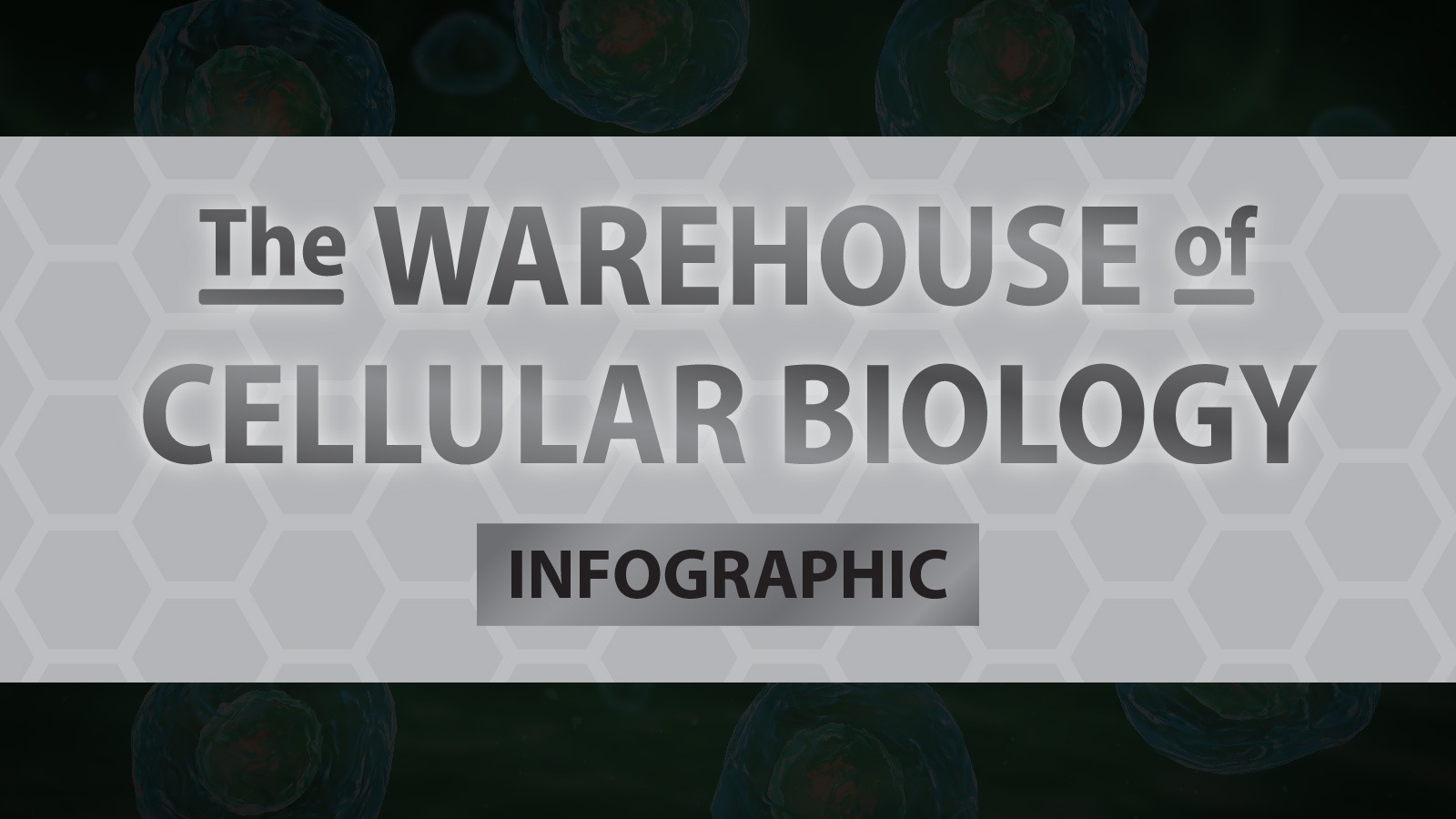 Did you know the cells in your body are the smallest living units capable of reproducing themselves?
Don't let their size fool you though.
Cells may be small, but they're also smart…like really smart. In fact, each cell in your body was made from an already existing cell, and there are around 200 different types of cells in the human body. Each one contains about 20 different types of structures or organelles.
Organelles work together to keep the functions of your body running smoothly, and they're extremely efficient with their individual duties. It's almost like they're grade-A factory workers running the assembly line of the human body.
Let's investigate the warehouse of cellular biology by taking a closer look at the individual roles of these all-star cellular employees.
The following infographic was designed by Social Media Design Specialist Taylor Romney.
Click the image below to see a full-size version.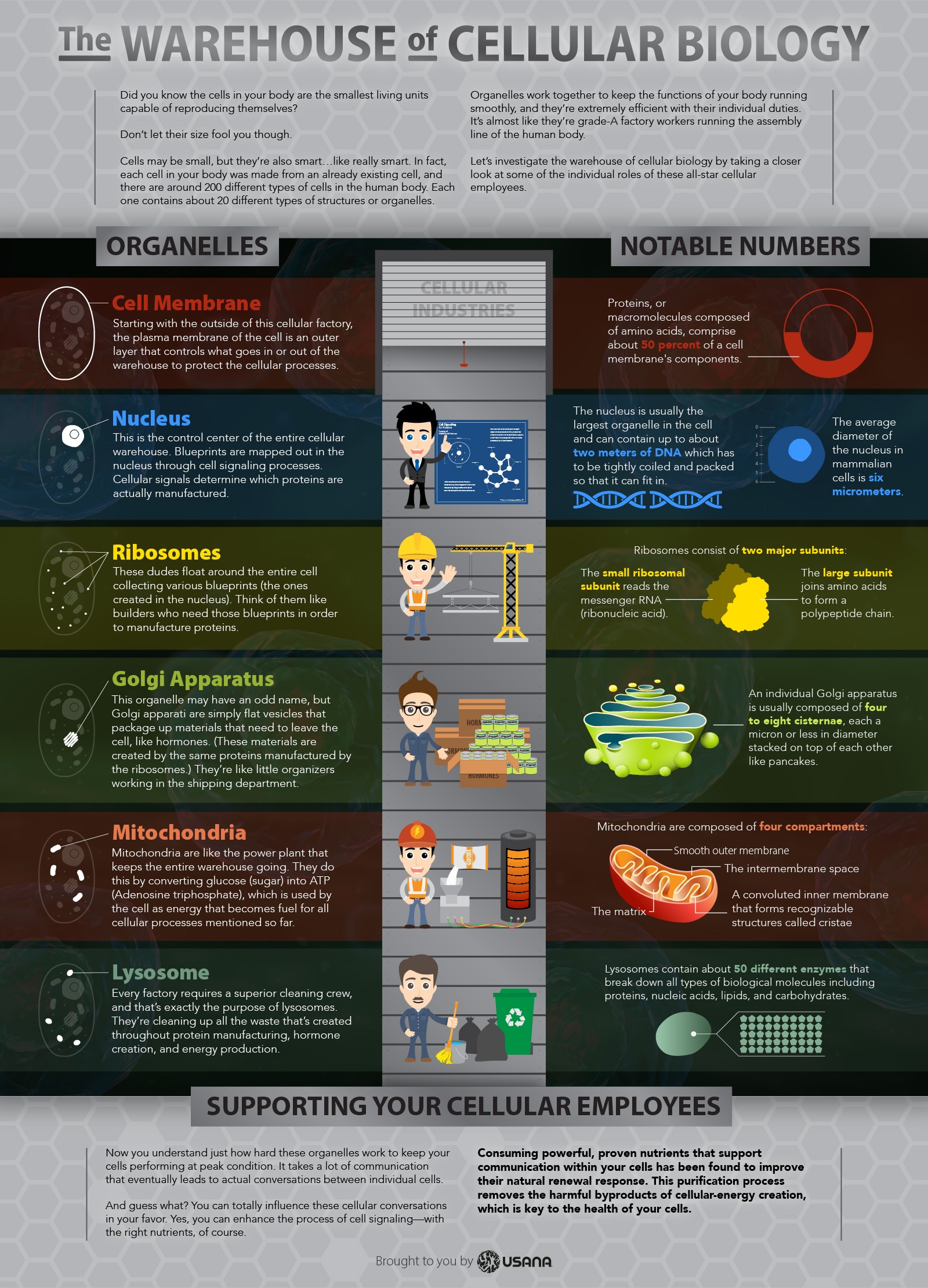 Now you understand just how hard these organelles work to keep your cells performing at peak condition. It takes a lot of communication that eventually leads to actual conversations between individual cells.
And guess what? You can totally influence these cellular conversations in your favor. Yes, you can activate the process of cell signaling—with the right nutrients, of course.
Consuming powerful, proven nutrients that communicate with your cells has been found to enhance their natural renewal response. This purification process removes the harmful byproducts of cellular-energy creation, which is key to the health of your cells.
We're proud to bring you the freshest content on the web! Follow USANA on Twitter, like our USANA Facebook page and enjoy the latest videos on the official USANA YouTube channel.

Learn what USANA is doing to make the world a better place.
The future of personalized health and nutrition is now available with USANA's True Health Assessment.
https://whatsupusana.com/wp-content/uploads/2016/06/Cell-infographic_EN-featured.jpg
900
1600
Nick Peterson
http://whatsupusana.com/wp-content/uploads/2019/11/USANA_Logo_Black.png
Nick Peterson
2016-06-16 04:00:06
2016-06-16 08:54:35
Infographic: The Warehouse of Cellular Biology