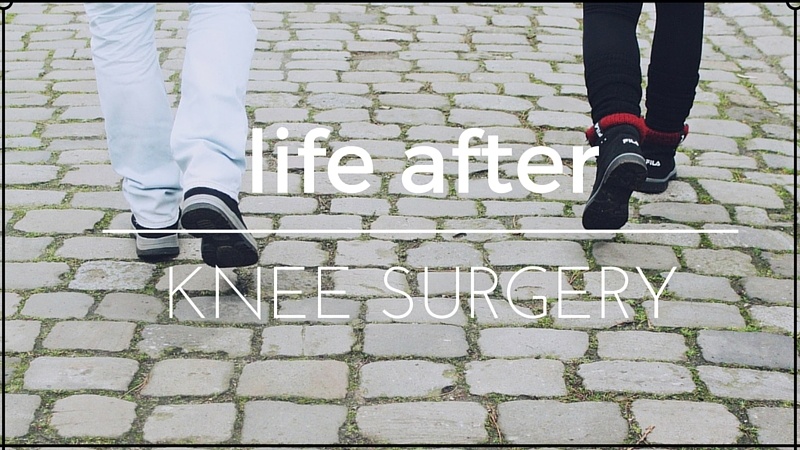 Last November, I found myself in pre-op, waiting to have a torn meniscus repaired.
I know how I got there. After a lifetime of working manual labor jobs, playing competitive rugby and boxing, and basically beating the heck out of my body, my joints had had enough. Sports injuries had sidelined me and as a result, I lost interest in hitting the gym or watching my diet.
It's a common story for old athletes.
You get hurt and it becomes harder and harder to get back into your old routines. You think that avoiding physical activity can alleviate the pain, but in reality, your quality of life starts to diminish because you're doing everything not to aggravate an injury.
Talk about a dog chasing its tail.
For me, getting surgery wasn't so much a wake-up call but a chance to retake control of my health and get back into the game. And just like a fighter who gets knocked down, I made sure to make the most of my recovery by developing healthy habits and taking care of my joints.
Exercise Is Crucial
Like any health program, you have to get up and move. After six weeks of physical therapy, I knew I had to get back into the gym. Because running or playing pickup basketball was too high impact, I settled for two low-impact activities that really got my heart rate up—swimming and weightlifting.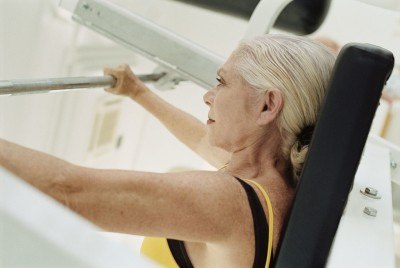 It was tough going at first. I've been a swimmer my entire life, but that first lap in the pool took forever. In time, I got back my stroke and was whizzing down the pool.
Getting back on the bench press was a huge step. It felt great to know that even with a lot of time off, I wasn't that far off from where I was before the surgery. Lifting gives you power and that helps with confidence when it comes to trusting your body. I started to feel the results in only a couple of weeks. I felt better, stronger, and more confident.
Stretch It Out
After a while, I noticed that small things like stretching made a big difference with my workouts. Even with just five to 10 minutes of light stretching, I was able to improve my performance in the gym and minimize my chances of hurting myself. Stretching really helped give my joints their full range of motion and increased blood flow to my muscles.
Even outside of the gym I've incorporated stretching into my daily routines. If you're like me, glued to your desk all day, try getting up every 30 minutes or so to stretch out your arms, legs, and back. It really helped lessen the stiffness I got from sitting at my desk. Best of all, it breaks up the day. I always feel more refreshed and focused after I loosen everything up.
Lose Some Weight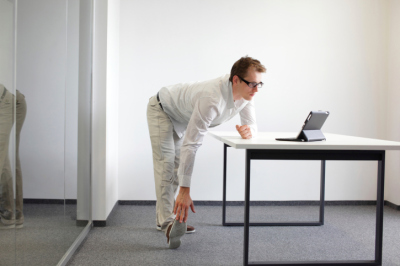 Being overweight puts a lot of impact on your joints. According to Dr. Stephen Messier, losing even one pound of weight takes up to four pounds of pressure off your knees. It makes sense. The less weight you have to move, the easier it is for your body.
I found out quickly that the more I exercised, the easier it was to exercise. I was getting stronger and it made the entire process a lot easier when I was carrying around less weight. Best of all, by feeling lighter, I was more inclined to get back to the gym.
Change Your Diet
You don't have to be a scientist to know that the better you eat, the better your body will feel. I made a commitment to eating a diet rich in calcium, Vitamin C, and omega-3s, and have discovered it helps with the inflammation, stiffness, and swelling associated with joint discomfort.
Foods like kale, broccoli, chard, raw almonds, yogurt, peppers, and berries provide the right nutrients to help with joint health. Even better, foods that help with joint health taste great. Simple kale salads with almonds and peppers are both delicious and give me extra energy for my afternoon workout.
Take Procosa®
Even with a healthy diet, a glucosamine supplement is great for supporting and maintaining healthy joint function. That's why I've included Procosa® as one of the optimizers in my personalized MyHealthPak™. Procosa is a unique blend of vegetarian glucosamine, vitamin C, Meriva®† bioavailable curcumin, and other nutrients that can support optimal joint health and function.*
Taken twice a day, Procosa helps with the production of proteoglycans—the protein molecule that binds the water to lubricate and cushion joints. This helps with maintaining cartilage health.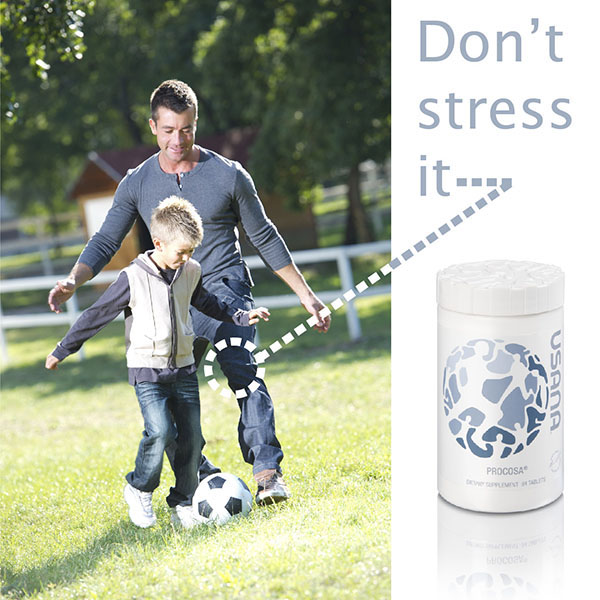 I feel stronger and more confident with Procosa and really like that it is made with vegetarian ingredients.
Joint Pain Hasn't Slowed Me Down
My life post knee surgery has been great. It was the best decision to clean up my meniscus and to take control of my health. With regular exercise, good stretching, a proper diet, and Procosa, life after surgery feels better than ever.
Tell us in the comments section how Procosa fits into your life. We'd love to know how you've bounced back from a surgery.
SOURCES: Messier, S. i, July 2005; vol 52: pp 2026-2032. News release, John Wiley & Sons Inc.
†Meriva® is a trademark of Indena S.p.A.
*These statements have not been evaluated by the Food and Drug Administration.This product is not intended to diagnose, treat, cure, or prevent any disease.
We're proud to bring you the freshest content on the web! Follow USANA on Twitter, like our USANA Facebook page and enjoy the latest videos on the official USANA YouTube channel.

Learn what USANA is doing to make the world a better place.
The future of personalized health and nutrition is now available with USANA's True Health Assessment.
https://whatsupusana.com/wp-content/uploads/2016/07/kneesurgery1.jpg
450
800
Ben Raskin
http://whatsupusana.com/wp-content/uploads/2019/11/USANA_Logo_Black.png
Ben Raskin
2016-07-14 04:00:16
2016-07-13 15:32:09
Life After Knee Surgery