Nutrition is King: Supporting Healthy Brain Function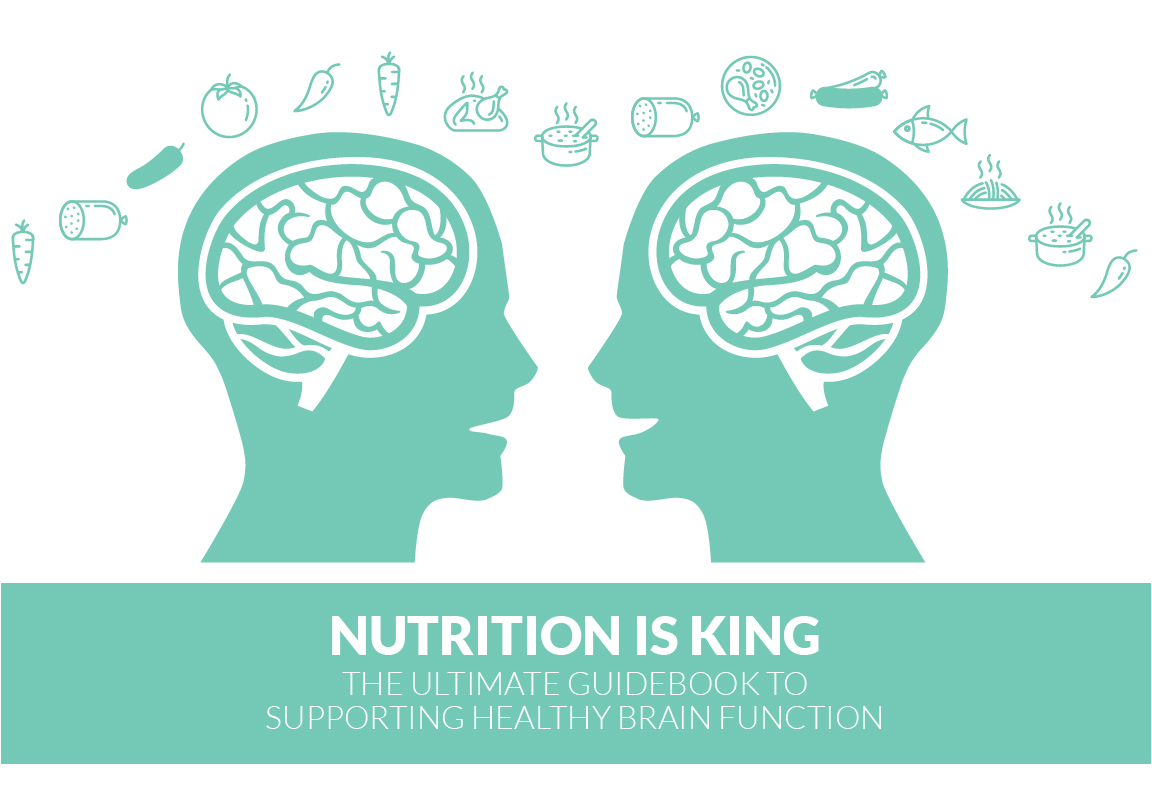 What You Need To Know
You probably are aware that there is a lot of information on how to support healthy brain function via what you eat. 
Well, rest at ease, because this guidebook is intended to do some of the heavy lifting for you.
Here you will find a quick snapshot of the top 5 posts that show up on Google results for boosting brain power with nutrition.
First, I have gone through and done a thematic analysis and compiled the easy-to-read results for you. I'll explain which foods or nutrients, in particular, were common in each of the posts.
Second, I also provide the list of foods that were only mentioned once in only one of the articles to give a more extensive list of options to make sure you find something valuable to your personal lifestyle.
Finally, I expound on the findings and provide a little spin with the easy list on other items that may aid you in your endeavor to keep your brain healthy.
By the end, you will not only be an expert in the ways of eating healthy for powerful brain function, but you will also be given easy tips that you can do today to help you support healthy brain function.
I'm not going to tell you that reading this post will change your life in a very important way, but I will go as far to say that there are tips here that will support the health of your brain quickly and easily.
Some of the tips are so easy you won't have to think twice about including them in your diet.
Articles Included
The superfoods and nutrients below have been compiled from the following posts. We have deemed these posts as the winners of invaluable information on this topic as chosen by popularity, readability, as well as valuable content. 
Popular Superfoods
The following foods have been compiled from the posts in the order of popularity. Keep in mind, just because a food was mentioned in each post does not make it more or less valuable than another that may be mentioned in only one.
One might say that the more popular options serve as more available or with higher utility, but no such claims are made here. Each food or source from each post had a clear description of its value, and some were backed by additional researched sources.

1. Nuts
All five articles mentioned some source of vitamin E. Four of the articles mentioned nuts in general. Of those, three of them said walnuts specifically. Vitamin E, as specified in several of the above sources, is an antioxidant that serves the purpose of protecting the cells from oxidative damage. In turn this antioxidant process helps defend the brain from normal cognitive decline.
2. Omega-3 Fatty Acids
All five articles mentioned a source of omega-3 fatty acids. Three of the articles specified wild salmon, one said oily fish in general, and one specified chia seeds.
According to these articles, Omega-3 fats serve several purposes for the brain, let alone throughout the body. According to "Boost Your Brain Power With Nutrition", Omega-3 fatty acids are "critical in brain development in all ages, as they are the building blocks for the brain."
"10 foods to boost your brainpower" says that omega-3s offer increased levels of DHA and that that fight against normal loss of cognitive function and memory loss.
3. Coconut Oil
Three of the articles mentioned coconut oil (20 Foods, Top 7, 12 Best) Without getting too in-depth on the chemistry and anatomy of coconut oil and our brains, our brain needs fuel to function properly. Coconut oil helps provide the good fats "medium-chain triglycerides (MCT)" to help fuel the brain properly.
4. Blueberries
Three of the articles said blueberries (20 Foods, 10 Foods, Top 7). Blueberries are another great source of antioxidants while also being relatively low in fructose.
5. Turmeric
Three said Turmeric (20 Foods, Top 7, 12 Best) Turmeric is a spice often found in curry and supports healthy brain function.
6. Broccoli
Three said broccoli (20 Foods, 10 Foods, Top 7). According to the articles, broccoli is a great source of vitamin k and choline, both of which are known to support healthy brain development.
7. Pumpkin Seeds
Three said pumpkin seeds (20 Foods, 10 Foods, 12 Best). Pumpkin seeds are a great source of zinc which has shown to help support memory and thinking.
8. Dark Chocolate
Two said dark chocolate (20 Foods, 12 Best). Dark chocolate is rich in flavonoids supporting normal/healthy blood vessel function and in turn supporting healthy blood flow to the brain aiding in proper cognitive function and memory.
Flavonoids may not be the easiest to get if you aren't a fan of dark chocolate or do not drink red wine. Because of their vital importance, USANA has a supplement that not only helps you get all the benefits from the flavonoids, but do so with a yummy grape flavored coding. Proflavanol® C100 may be a supplement worth looking into! To learn more, check out the product here.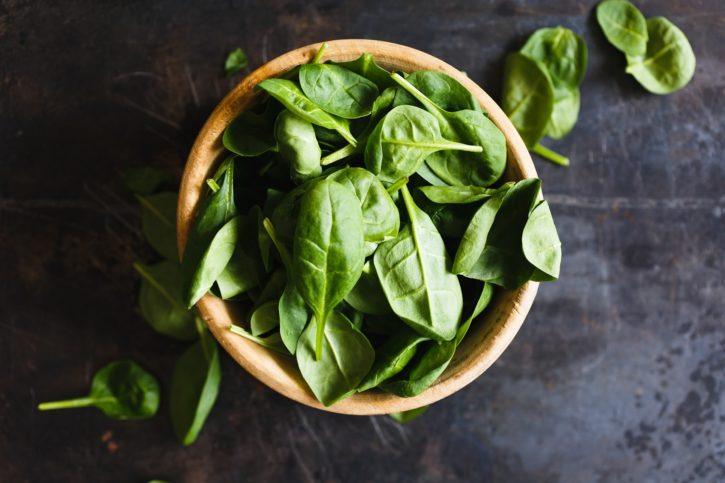 9. Spinach
Two said spinach (20 Foods, 12 Best). This is an additional source of many vitamins including vitamin K and some B vitamins acting as "brain-protecting antioxidants."
10. Exercise
Two mentioned exercise *even though these are food posts (20 Foods, 10 Foods *as a note afterword). I only include it here on my own synopsis because good, consistent exercise is not only imperative to support healthy brain function, but serves so many invaluable purposes for our overall health. Plus, this is a comprehensive list compiling all that these articles said, so . . .voila! Here it is.
More Foods For Thought
The rest are foods that were only stated once by only one of the articles, and I will not be going into their value further as much of it overlaps with the sources already mentioned.
If you would like further information on any of the following items, feel free to go right to the source abbreviated on the side of each item. You can find links to each article listed in the "Articles Included" section above.
–Olive Oil (20 Foods)
–Eggs (20 Foods)
–Dandelion Greens (20 Foods)
–Kimchi (20 Foods)
–Jicmaca (20 Foods)
–Avocado (20 Foods)
–Red Wine (20 Foods)
–Almonds (20 Foods)
–Whole Grains (10 Foods)
–Tomatoes (10 Foods)
–B6, B12, B9 (Folic Acid) Specifically (10 Foods)
–Blackcurrant Boost (10 Foods)
–Sage (10 Foods)
–Anthocyanin (Berries, Eggplant, Red Cabbage) (Boost Your)
–Bee Pollen (12 Best)
–Bone Broth (12 Best)
–Beets (12 Best)
–Maca (12 Best)
The Easy List
I hope the above comprehensive list will help you with options and ideas to include in your diet. However, while all of these foods contribute to some function of our brain, there is value in ease and utility. Our lives are busy, and there are many components to our bodies that we need to pay attention.
In the name of simplicity and reality, I've provided you with an easier list to digest. Below are three options/ideas that if you only chose to include one of in your daily routine, you'll be contributing to the health of your brain right now, and may even see noticeable change within a short period of time.
1. The two birds with one stone approach.
Omega-3 fatty acids are a triple threat. Or more for that matter. Choose foods and routines that kill two or more birds with one stone (don't go kill any birds).
Omega-3 fatty acids aren't hard to get anymore, even if you don't like fish. If you're going to be focusing on your health at all, let alone specifically your brain function, don't hesitate to start including Omega-3s in your diet now.
Fortunately, the science on the Omega-3 supplement has come a long way. USANA is one supplement provider you may want to look into if you know you're not getting enough of this important nutrient.
Do you hate fish so much that you're afraid of even the smell or aftertaste? Me too. This is not a problem with USANA's product. Infused with lemon oil, all you get when you swallow this easy capsule are light and refreshing lemony reminders you've been healthy today. Click here to find out more and get yours today!
2. Keep it simple.
Go nuts for nuts. Again, while there are many foods and nutrients out there that help our brain function properly and support overall health, the more we can accomplish with less, the more likely we'll be to do it, and to keep doing it.  
When in doubt, snack on nuts. Eating nuts will do a variety of good for supporting a healthy brain function as well as supplying the nutrients necessary for healthy cells as they decrease the antioxidants on a cellular level.
If you have some extra time, and you're not familiar with nutrition on the cellular level, watch this video that goes into the science of having healthy cells. So, you're interested in learning more or buying USANA's CellSentials™? Click here for additional information.
3. Easy help.
Sometimes the best approach when trying to begin a new healthy habit is to take the thought out of it. Be well informed and research your products, but after you've done so and committed to the new product, make the action as easy to keep doing as possible.
Sometimes we don't want to think about what to cook for dinner that will not only be yummy and different, but will also get us the nutrients we lacked in the day.
For tired nights and long days when you tend to just "make what you have," or heat up leftovers, and so many other times that we simply aren't getting all of the vitamins, minerals and nutrients we need, adding supplements to your meals are one great answer.
USANA Health Sciences' product Ginkgo-PS™ is a specific supplement designed to aid healthy brain function.
For centuries, many cultures have supplemented with Ginkgo biloba to promote mental acuity. USANA took the highest quality Ginkgo extract and paired it with phosphatidylserine, another unique ingredient with an important role specific to brain function.
This advanced formula helps you stay on top of your game. From remembering where you parked to focusing on that big project, make brainwaves with Ginkgo-PS. Click here to learn more and get yours today!
*Links to the shopping cart are intended for U.S. customers only. For all else please visit usana.com.
Remember
To recap, there are many nutrients you can take to help support healthy brain function. We believe that when you simplify, you are more likely to add something to your daily routine or diet.
The more likely you are to add a superfood or supplement to your daily routine and diet, the more likely you are to make it a habit. In turn, the more likely you form a healthy habit, the more likely you are to see quick and dramatic changes.
The three steps we've provided above are ways you can make a change in your health today and see results quickly. These steps coupled with the compiled list of five top sources on boosting brain power via nutrition gives you a complete guide on changes you can make today to boost your brain power.
Keep Us Posted
We'd love to hear about your plans, things you have tried, or questions you may have. Let us know in the comments below if you were able to make changes and what they did for you.
Also, tell us if we missed anything that you have found in your own research and experience that is stellar for supporting a healthy brain.
Be sure to keep up on all the latest USANA is doing. Subscribe to our newsletter, and follow us on social media to stay up on the latest on all things healthy.
https://whatsupusana.com/wp-content/uploads/2017/03/Brain_Power_Shareable_New.jpeg
787
1152
Quinn Thurman
http://whatsupusana.com/wp-content/uploads/2019/11/USANA_Logo_Black.png
Quinn Thurman
2017-03-13 08:00:33
2017-09-28 10:40:17
Nutrition is King: Supporting Healthy Brain Function