Focus on Hobbies that Involve the Entire Household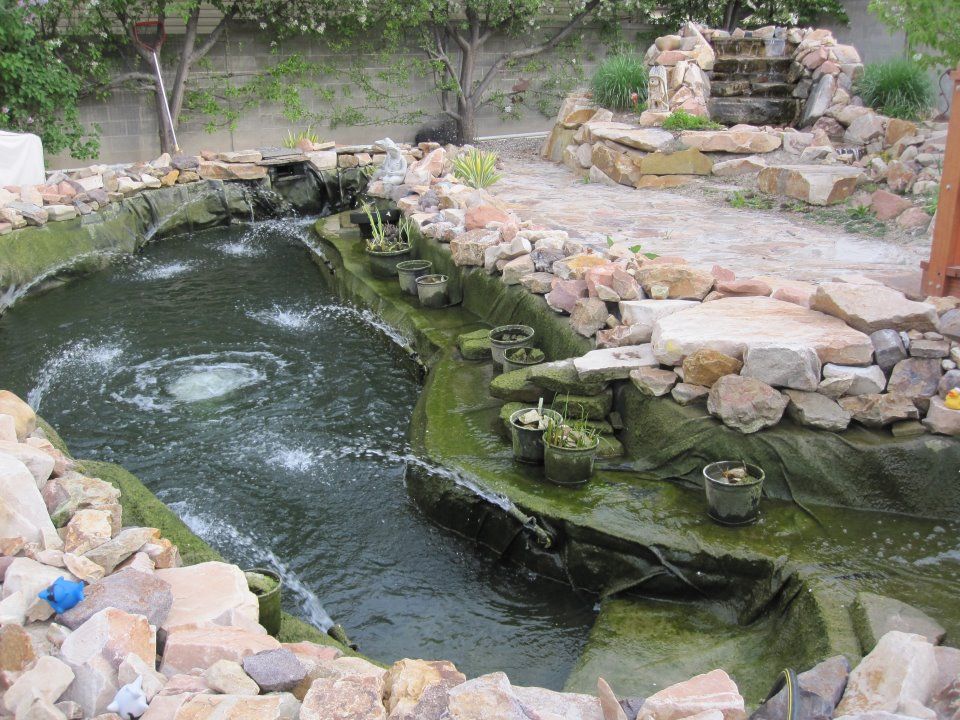 My phone beeps throughout the day, reminding me of meetings, new emails, new messages, server statuses, database statistics, network statistics, code rolls, tweets, and Facebook updates.
Balancing the daily stress of work and home is increasingly difficult as we can't leave our responsibilities at work. Our jobs are no longer 9 a.m.-5 p.m. but 12 a.m. to 12 a.m. Whether you work for a company or you own a home-based business, most of us have offices at home, and we spend more and more time in the office and less time with our families.
With so little time to spend with family, I focus on hobbies that involve my entire household.
One of those hobbies is my koi pond.  I have several koi, some as large as 26 inches, which were shipped overnight from Hawaii (isn't the Internet a wonderful tool), quarantined for 14 days and then released into the pond.
Cleaning and maintaining the pond perimeter, testing water parameters, and just watching the koi consumes my spring, summer, and fall evenings and weekends.
I find myself walking past the pond and then stopping to watch the koi swim. Of course, they are starving every time I walk by! Soon the minutes pass, and I am quickly mesmerized by their beauty and unique personalities.
Some of koi will eat out of my hand while others retreat to the depths of the pond, slowly emerging as I vocalize "Duun dun duuun dun dun dun dun dun dun dun BOM BOM dun dun dun dun dun doo dedoo doo dedoo dede doo dede doo dededoo."
My pond is a demanding, yet rewarding hobby, which provides a great escape from the day-to-day stresses. So, when I receive that 1 a.m. wake-up call about a system downtime, I know my koi will be patiently waiting for me to visit them.
Editor's note: This is the second in a four-part series in which women from USANA management discuss the strength of women in USANA.

We're proud to bring you the freshest content on the Web! Follow USANA on Twitter, like our USANA Facebook page and enjoy the latest videos on the official USANA YouTube channel.
https://whatsupusana.com/wp-content/uploads/2012/05/pondfillup.jpg
720
960
Kellie Thompson
http://whatsupusana.com/wp-content/uploads/2019/11/USANA_Logo_Black.png
Kellie Thompson
2012-05-02 08:15:11
2012-06-05 14:22:25
Focus on Hobbies that Involve the Entire Household