A Look Back at USANA Canada 2013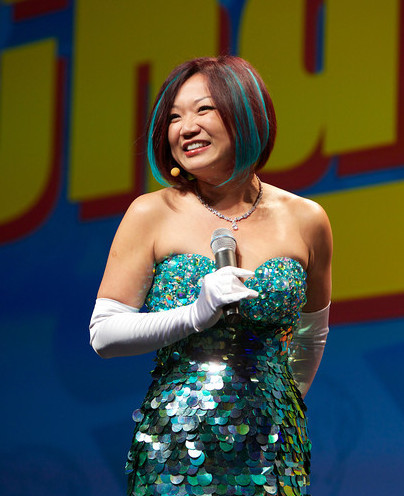 Unbelievably it's mid-December already! The year that will be remembered as one of incredible gifts and amazing events is coming to an end and we're all looking forward to the surprises and excitement coming our way in 2014. Believe me, there is lots to look forward to! But before we look ahead, let's have a look back at some of the amazing things that have happened in Canada. These are your successes and your USANA moments; and through them maybe we can better plan for the things we will do in 2014 and beyond. Let's get started!
We'll start with numbers — because numbers don't lie — and I want you to know Canada that you had a really fantastic year! How do we measure "fantastic"? Well, compared to the previous year, you grew Canada by double digits percentage wise. In addition to the amazing growth, Canada saw thousands of new business builders achieve new ranks and take charge of their wealth, while thousands of brand new Preferred Customers took charge of their health. With the incredible changes announced at USANA's 2013 International Convention we expect 2014 will see all those numbers grow by leaps and bounds.
Why did we grow?
The answer is surprisingly simple; events. You held your own events and you attended USANA sponsored events in record numbers! Not only that, you brought guests and then some. When I say "events" I not only mean in-person events, but also things like: webinars, conference calls, parties as well as charitable and competitive events. You did it all in 2013!
Some say the year ahead will reflect the way the year began. So we started the year with a celebration — smart! Vancouver held the first Lunar New Year dinner and it was a hit. Chief Communications Officer Dan Macuga brought luck by participating in the lion dance and offering everyone the traditional red envelope (known as hóngbāo in Mandarin — if you're taking notes). This was indeed an auspicious start to the year and it hinted at the celebrations ahead.
From Vancouver we traveled 5,000km (3,000 miles) to Montreal and one of the best events of the year, the Canadian Cross Regional Conference. This event unified Canada and truly energized leaders from all parts of Canada. Over the three days we learned from those who have walked the path to success and throughout the year we turned that knowledge into growth all over Canada. The best part is we had fun! The ever focused and professional Belynda Lee, vice president of Canada and North American Asian Market, lightened the mood with some games while that evening Canada's top Fortune Associates showed everyone that fun rules at the top.
In April the U-Wellness Tour took to cities from coast to coast with the always enlightening Lyle MacWilliam, the publisher of the Comparative Guide to Nutritional Supplements — the ultimate resource for many of our Associates. The feedback from this tour was incredible and growth was visible in all areas of Canada due to the positive response to the U-Wellness events. We'll do it again in 2014!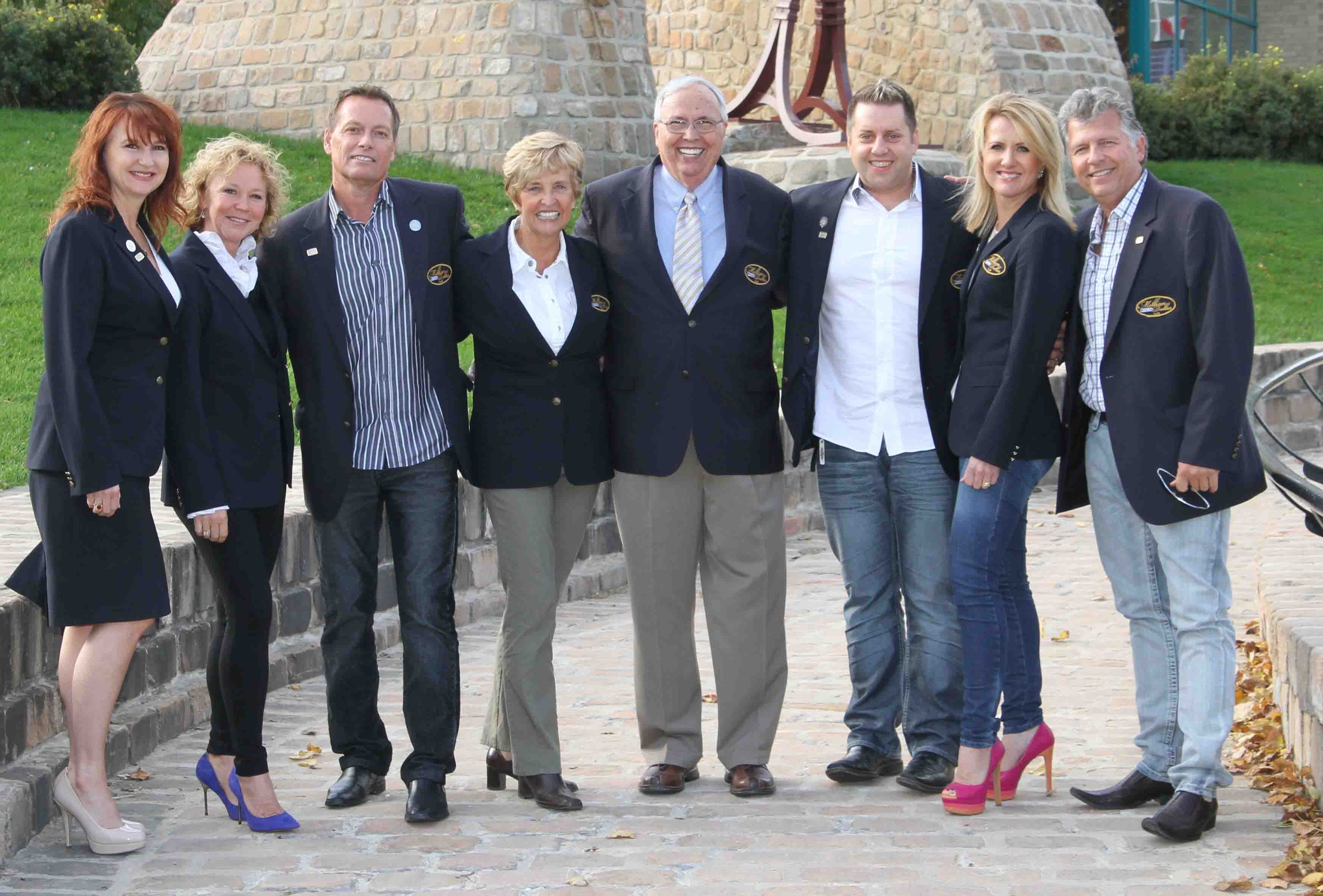 May was all about the pink boa as we attended the hugely successful Women In Business events across Canada. The incredible life and business stories from successful women entrepreneurs motivated thousands of guests and Associates that attended. In 2014 we'll see the Women In Business events reach new heights as they are expanded and made better than ever.
One of the best parts of being successful is being able to give back. We did that in 2013 more than any other year. Not only did our Associates give back but they helped sell out the first annual White Diamond Charity Cruise in Vancouver and in turn raise more than $15,000 for the True Health Foundation with just that one fantastic event. The cruise coincided with the annual Celebration of Light — there's that celebration theme again — in Vancouver and everyone that participated was rewarded with the best view possible.
The generosity did not end there in 2013. For example, good causes had some of our Associates going for a ride — a long ride. Team USANA Energie from Quebec completed a multiday 1,000km journey across Québec promoting healthy living, while Chris and Heather Hartridge from British Columbia rode an incredible 2,250km (1,400 miles) raising funds and awareness for the True Health Foundation.
The most impressive celebration occurred in August as we went to Salt Lake City to "Live It" at the 2013 International Convention. Canada filled the stands and was incredibly well represented from coast to coast. We came back with an incredible set of incentives to continue to live it. No USANA event before gave as much back as the 2013 Convention.
Finally, we built on the success of the Power of 11 webinar series with a brand new season. Power of 11 Season 2 is bigger than ever with 11 amazing leaders sharing their impressive experience. Online attendance has reached record numbers and now includes attendees from USANA markets all over the world! Check out the Power of 11 schedule online and join us online every Tuesday at 6 p.m. Pacific (9 p.m. Eastern).
The question now is: How will you leverage everything you accomplished and experienced in 2013 to make 2014 YOUR best year ever? What will it take? The answer, once again, is very simple; goals.
Ask yourself:
What would you like to have happen in your life in the new year?
What would you like to accomplish?
Write these goals down. Take a piece of paper, a moment of your time, and write it all down — it's your choice how the year unfolds. By setting goals, you control the outcome. Next year we will reminisce again and discover if how we started 2014 set the tone for the rest of the year.
[youtube]http://youtu.be/wrsceNvC6_I[/youtube]
If you are unable to view this video, please visit the USANA YouTube channel.
*Ved Nikolic is the director of marketing and communications for USANA's Canada and North American Asian Market.
We're proud to bring you the freshest content on the web! Follow USANA on Twitter, like our USANA Facebook page and enjoy the latest videos on the official USANA YouTube channel.

Learn what USANA is doing to make the world a better place.
The future of personalized health and nutrition is now available with USANA's True Health Assessment.
https://whatsupusana.com/wp-content/uploads/2013/12/XRC_Fortune.jpg
450
800
Ved Nikolic
http://whatsupusana.com/wp-content/uploads/2019/11/USANA_Logo_Black.png
Ved Nikolic
2013-12-13 08:00:14
2017-02-22 11:12:45
A Look Back at USANA Canada 2013