Two USANA Canada Events, One Goal: Motivation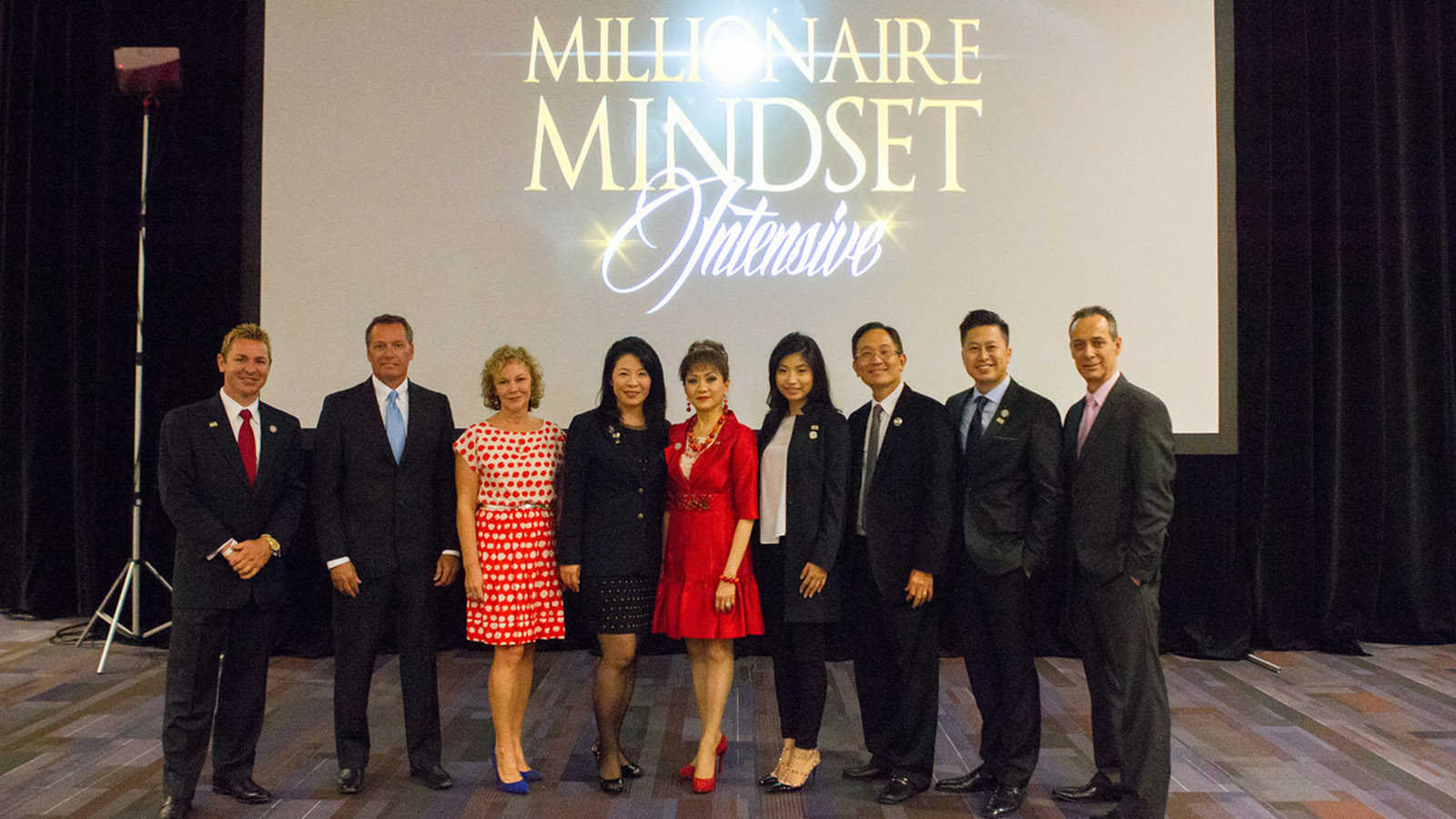 On Saturday, two USANA events touched hundreds of lives in Vancouver, British Columbia.
Though the focus was different for each, the overall goal was the same: to motivate and empower the attendees to put their doubts behind them and pursue their dreams.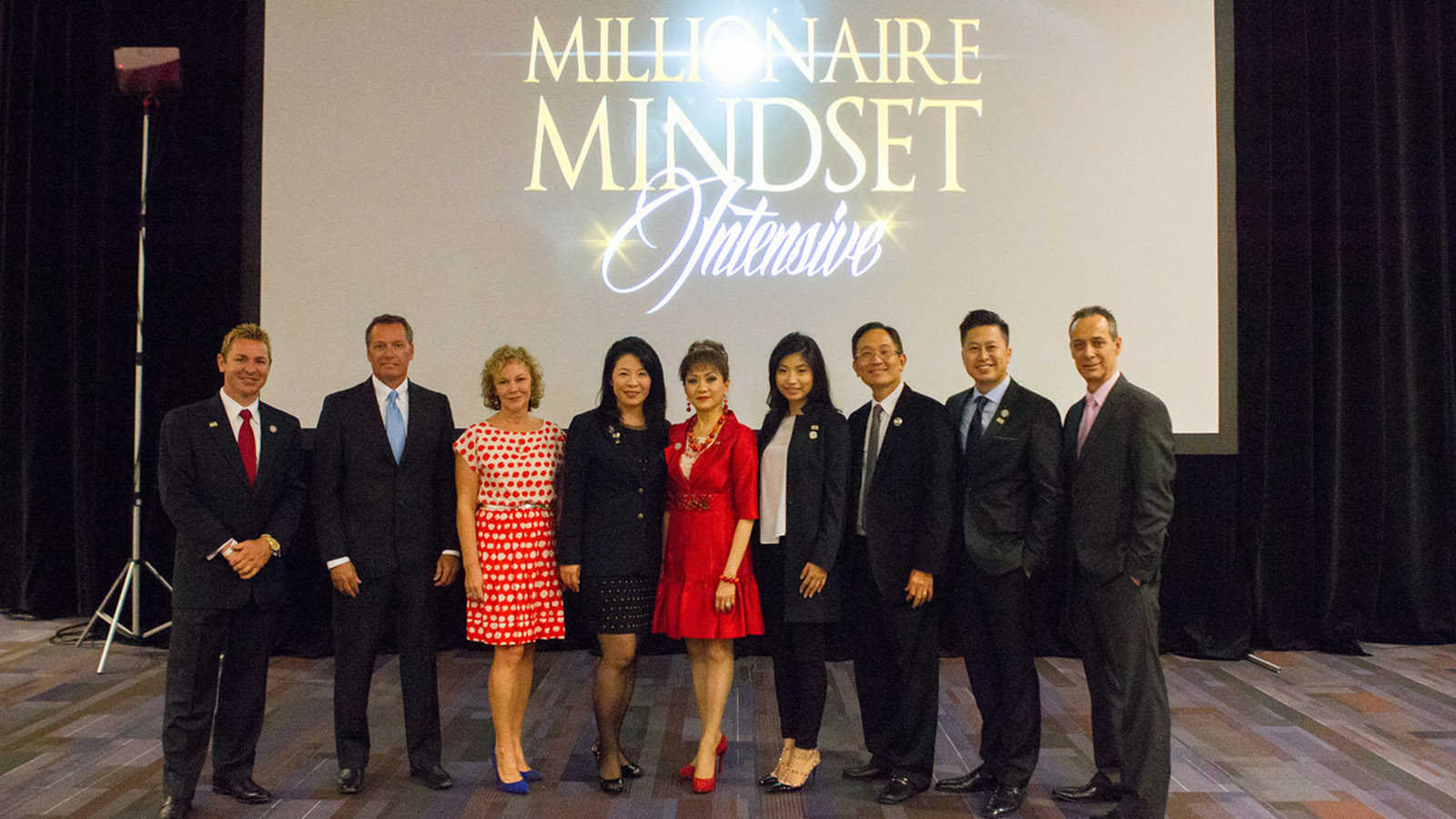 Finding the Millionaire Mindset
The first event of the day filled the room with more than 600 excited audience members. The Millionaire Mindset Intensive offered an impressive lineup of speakers: nine different USANA-made millionaires took the stage to share several smarter ways to acquire wealth.
It should come as no surprise that personal development is key to meeting financial goals.
"Success is not so much what you do, as who you become," explains Aaron Dinh, 2-Star Diamond Director. During his talk, he explained, "We can all become greater if we choose to do so."
Three-Star Diamond Director John Cunningham believes events like these can jumpstart a significant change.
"The purpose is to help someone become aware of their true potential," he says.
There were plenty of lessons to learn from these incredibly successful speakers.
Diamond Director Germain Lafortune explained, "Poor consumption habits lead to financial problems." He showed the audience a few formulas to help them determine their net worth — and then how to double it.
Creating a strong financial plan can have a big impact, but your outlook is even more important.
"To become a millionaire, you need to act like one," said Annette Que, 9-Star Diamond Director. "You need to declare to yourself, 'I am a millionaire!'"
The event was a hit — especially when a cannon shot off hundreds of million-dollar bills into the audience, and everyone rushed to grab one. It certainly helped put them in the right mindset.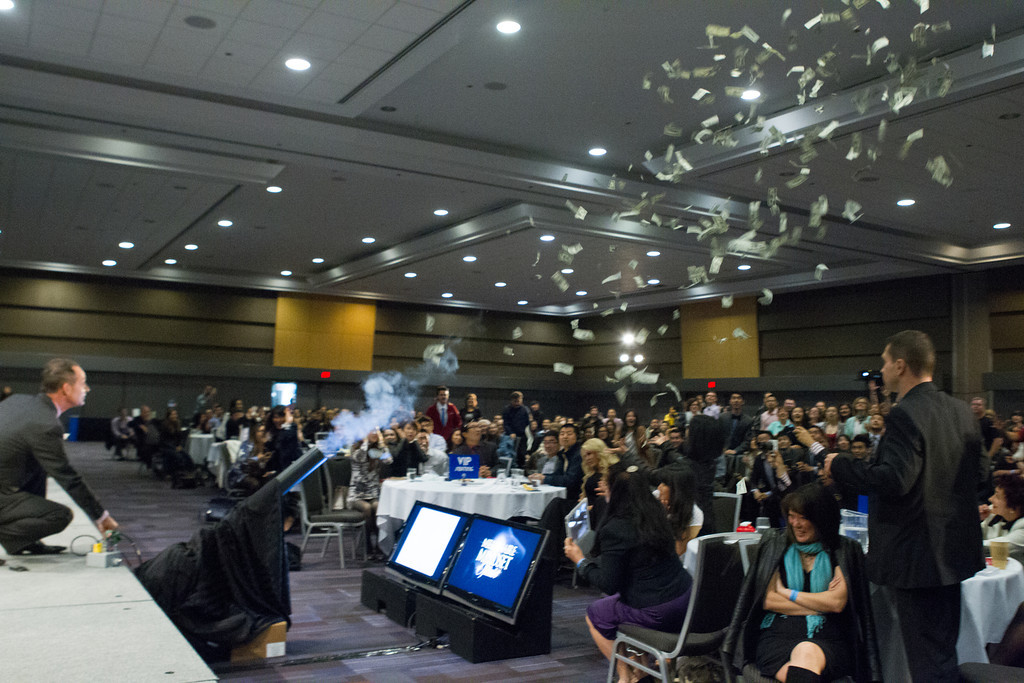 Powerful Women in Business
After a short break, it was time for the next event of the day: Women in Business.
Events like these are about encouragement and empowerment, and offer principles that apply to more than just USANA and network marketing.
Pamela Bendall, author, sailor, adventurer, and businesswoman, told the story of her five-year voyage along the Western coast of the Americas.
She shared that when she set out on her trip, "People thought I was crazy, and I had a lot of fear. But so much of our fear is only in our minds."
Cathy Ngo, 2-Star Diamond Director, shared her personal story about getting out of her comfort zone.
"These events are important because everyone needs powerful role models," she said. "I used to be in the background of my business, but then I had my daughter and realized, if I'm not a role model to her, who will be her role model?"
As 3-Star Diamond Director Susanne Cunningham explained in her talk, "You can have your cake and eat it too. You can be a wife, mother, and an independent businesswoman. You can create the life you want to live."
She enjoys speaking at events like these because, "Women feel empowered when they come together and learn from each other."
The Power of USANA Events
The audience for both of these events was excited to learn from such successful speakers, and apply these new lessons to their own lives.
Every USANA event is an opportunity to learn and grow, and the motivation they inspire can make a huge difference in your business and personal life.
[slideshow_deploy id='45474′]
For many more photos from these events, please visit USANA on Smugmug. And if you're looking for tips to help you make the most of your next business-focused event, check out this infographic.
* $76,000 is the average yearly income for an established, full-time USANA Associate. $25,000 is the annual average of those who earned as little as one commission check each month. Total earnings include commissions, Leadership Bonus, Matching Bonus, contests, and incentive compensation. The number of full-time Associates who have maxed at least 1 Business Center during the year equals less than 1% of all Associates. Those Associates earning as little as one check a month and associated with USANA for more than six months equals 3% of all ordering Associates. If you include all 135,590 ordering Associates, which includes: Associates not actively building a business (acting as wholesale buyers), Associates who just joined (as little as one day), and those who are just beginning to build their customer base, the average yearly income is still $616.72 with nearly one in three earning a check. To date, USANA has had more than 200 global Associates become lifetime Million Dollar Club members. Income chart (PDF)
We're proud to bring you the freshest content on the web! Follow USANA on Twitter, like our USANA Facebook page and enjoy the latest videos on the official USANA YouTube channel.

Learn what USANA is doing to make the world a better place.
The future of personalized health and nutrition is now available with USANA's True Health Assessment.
https://whatsupusana.com/wp-content/uploads/2014/04/USANA-Millionaire-Mindset-Women-in-Business-1.jpg
900
1600
Emily Alaniz
http://whatsupusana.com/wp-content/uploads/2019/11/USANA_Logo_Black.png
Emily Alaniz
2014-04-28 08:15:03
2014-04-28 09:59:37
Two USANA Canada Events, One Goal: Motivation