Meet the USANA Management Team: Jim Brown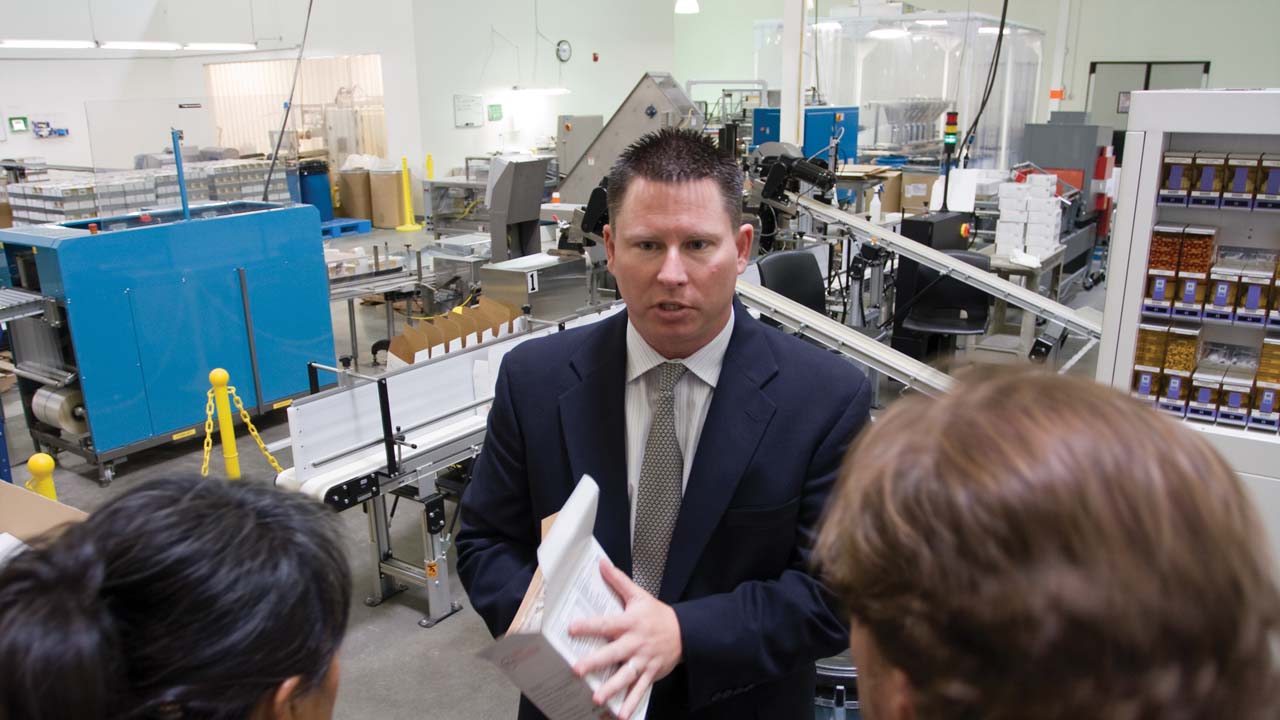 Jim Brown wanted to be cop when he grew up. He wanted to follow in the footsteps of his father, who was a police officer in the Canal Zone in Central America, where Jim grew up. But his dad talked him out of it.
And — we can't lie — we're kind of glad his dad won out. Jim, as chief production officer, is an integral part of keeping USANA's global operations running smoothly. He's also a really fun person to sit down and talk to. He's an open book and doesn't mind talking about anything. There are no skeletons in the closet, though. But that doesn't mean there aren't some interesting things.
Like:
"The list of bad foods that I love is huge," he says. But the food he could live off of is American Chinese food. Jim has been to China a lot, and says there are big differences. Even though he likes Chinese Chinese food, too, he prefers the Americanized version.
Football is his favorite sport. He's a Miami Dolphins' fan, and he's in two fantasy football leagues. One with some of USANA's upper management. He says, "There's a lot of trash talking during the draft. The biggest thing is we try to schedule a monthly game we all watch together. You sit around and talk more trash."
Lake Powell is his favorite vacation spot, like many of his fellow management team members, but he has a slightly different reason. "You get down there and you get out on the house boat and in 45 minutes you've lost cell coverage. And you're on your own."
Jim says he's a geek. He has four DVRs set up at his house, with each recording a different set of shows that can be played on any of the 13 TVs.
When it comes to music, Jim is an '80s guy. Motley Crüe, Ratt, Cinderella, and Rush come to mind, he says. "It's hard to see them now, and if you do see them, maybe you go, 'Maybe they're not my favorite band anymore.'"
One answer that Jim gave was particularly interesting. It was about his favorite USANA moment.
"I've had seven of them," he says. "It's Conventions. I love the opening ceremony. I love when we announce products and new things to see what the crowd does. You get a new taste every time. I have groups that come up and talk to me and share their lives. That's exciting."
I couldn't agree more.
You can read more about Jim's time growing up in Central America, and how he's adjusting to being a father on www.usana.com.
Want to learn more about other members of USANA management? Check back on www.usana.com and What's Up, USANA? for more Meet the Management Team stories and blogs in the coming weeks.
We're proud to bring you the freshest content on the web! Follow USANA on Twitter, like our USANA Facebook page and enjoy the latest videos on the official USANA YouTube channel.
Learn what USANA is doing to make the world a better place.
https://whatsupusana.com/wp-content/uploads/2012/12/JimSlider.jpg
720
1280
David Baker
http://whatsupusana.com/wp-content/uploads/2019/11/USANA_Logo_Black.png
David Baker
2012-12-27 08:00:21
2017-02-23 06:10:24
Meet the USANA Management Team: Jim Brown