Add These Works by Inspiring Women to Your Bookshelf
Well, it's the end of February. March is in our sights — thank goodness. I am ready for spring. I find that after my initial enthusiasm in January to work toward goals and complete projects, I have a lull in February.
Do you feel the same way? I would like to blame the weather, but I know that it is not that simple.
In honor of SWEET Retreat, which just wrapped up, and the amazing women being honored and celebrated, here are some sources of motivation and inspiration that I keep coming back to:
Gretchen Rubin's "The Happiness Project" and "Happier at Home"
I read both of these books "when I needed them." I remember beginning "The Happiness Project" in Chicago 2011 and immediately feeling a connection to it. These books have changed my perspective on my life and how I affect the people around me.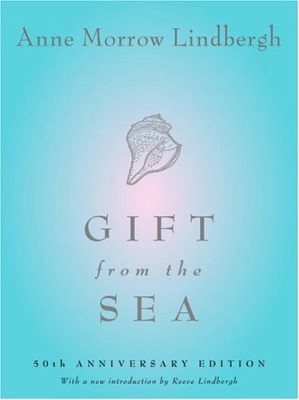 A line from "Happier at Home" that plays in my head often is, "I was able to change my life without changing my life."
Ann Morrow Lindbergh's "Gift From The Sea"
Originally published almost 60 years ago, the powerful message of the ebbs and flows of a woman's life in "Gift From The Sea" still resonate. In the afterward of the edition I have, Lindbergh notes her surprise that her personal essays had such a wide-reaching effect. This speaks to the shared journey that women undertake in their lives.
Dr. Christiane Northrup's "Beautiful Girl: Celebrating the Wonders of Your Body"
This is on my "must buy" list for my daughter. In a society where girls and young women are continually bombarded with messages about body image and what beauty is and is not, Dr. Northrup's book about the power and wonder of being a girl is an important message.
Here are two great videos about this book: one from Kate Northrup and one from Collette Larsen.
LifeMasters
I also encourage you to listen to the inspiring women on the February edition of LifeMasters (available by visiting USANAToday.com).
Featuring Deborah Kern, Vivian Lee, Kathy Kaehler, and Nicki Keohohou (CEO of Direct Selling Women's Alliance), there is no way you will not be learn and grow after listening to their empowering messages.
I hope you have read some of these books. If not, I hope you will consider it.
Your Turn
Now it is your turn: Who are the women that inspire you? Are there books or talks you return to for their empowering message?
We're proud to bring you the freshest content on the web! Follow USANA on Twitter, like our USANA Facebook page and enjoy the latest videos on the official USANA YouTube channel.

Learn what USANA is doing to make the world a better place.
The future of personalized health and nutrition is now available with USANA's True Health Assessment.
https://whatsupusana.com/wp-content/uploads/2013/02/USANA-Personal-Development-02.26.13.jpg
354
640
Lisa Kuftinec
http://whatsupusana.com/wp-content/uploads/2019/11/USANA_Logo_Black.png
Lisa Kuftinec
2013-02-26 08:01:52
2016-09-06 12:28:34
Add These Works by Inspiring Women to Your Bookshelf