#USANA14 Episode 4: The Grand Finale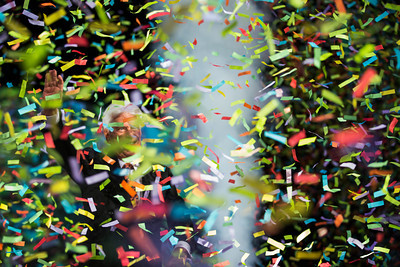 In a word, bittersweet.
It's really the only proper way to describe Saturday at #USANA14. I can't say I'm surprised. Every finale—every end—is like that. Joy cut with melancholy.
Luckily, Saturday was heavy on the joy. Likely the result of thousands rising with the sun to run together and change the world. Since the event benefitted the USANA True Health Foundation, each of the 2,500-plus who ran the Champions for Change 5K made a difference with every step they took.
All that positive energy ran through training stages all the way to big announcements in the final general session. We're talking cruise-ship big. Success on the High Seas gives you the chance to win a trip around the Caribbean on The Adventure of the Seas in October 2015.
Oh yeah. Then Dr. Mehmet Oz showed up. He made a surprise appearance in the Convention Store before taking to the EnergySolutions stage to answer questions from people at #USANA14.
Talk about going out with a bang!
That's the other thing about the ends of things. We don't just do finales—they're always grand. We have a habit of saving the best for last. We end right where we should—on a high note.
Sure, this marvelous four-episode mini-series we call #USANA14 is over. The confetti has fallen. The lights are off. The place is locked up. But is this really an end?
It could be easily—and rightly—mistaken for a beginning. You see, the spark has hit dry tinder and ignited. But that doesn't mean you can't stoke your fire, building it bigger and sending the flames burning brighter. And you'll have plenty of fuel—the lessons, experiences, and revelations of #USANA14.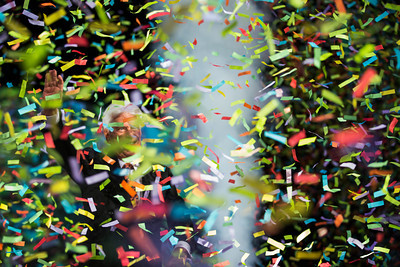 Really, that's the best thing about a finale. It's over, but the memories will remain—memories that aren't stamped with an expiration date.
So share your favorite #USANA14 memories with us, and look for ours in a special Best of #USANA14 Storify next week.
We'll see you next year, USANA.
We're proud to bring you the freshest content on the web! Follow USANA on Twitter, like our USANA Facebook page and enjoy the latest videos on the official USANA YouTube channel.

Learn what USANA is doing to make the world a better place.
The future of personalized health and nutrition is now available with USANA's True Health Assessment.
https://whatsupusana.com/wp-content/uploads/2014/08/BenPieper_08172013_AQ2U6636-S-1.jpg
267
400
David Baker
http://whatsupusana.com/wp-content/uploads/2019/11/USANA_Logo_Black.png
David Baker
2014-08-30 18:30:40
2017-02-22 11:18:33
#USANA14 Episode 4: The Grand Finale