Jon Kitna: Making Plays Off the Field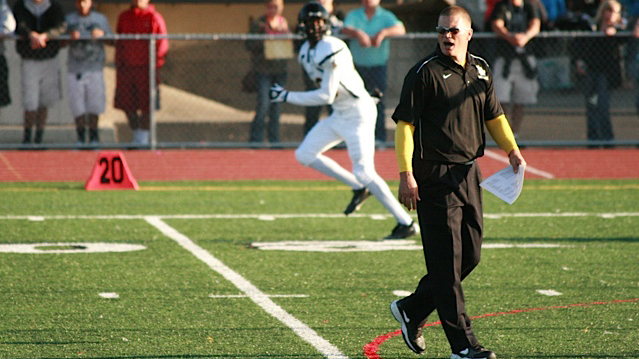 The 2014 NFL season kicks off tonight, and at least one former player is making a big impact off the field.
His name: Jon Kitna.
He played in college and won a national championship for Central Washington University but, understanding the odds of landing a career in the NFL, plan A was to teach math and coach football at a local high school.
Turns out, that is exactly what he's doing now. He just took a 17-year detour to play professionally first.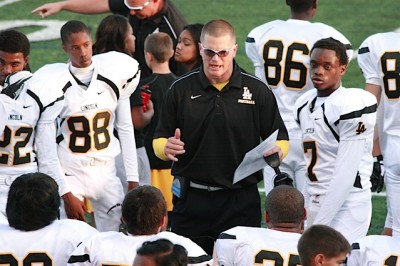 After Jon retired from his position as a quarterback in the NFL, he returned to his alma mater and started teaching and coaching. Back to plan A.
Under his direction, the Lincoln High football team has been gifted a new weight facility and more importantly, he is changing the culture of the team. It's not only about being successful; it's about being accountable.
The changes were exciting but it didn't take long to realize that these kids were not getting the proper nutrition they needed to make it through the workouts, practices and games.
The players' battles off the field were much more challenging than the ones they faced on the field. 85% of the student body has no father at home and 81% are living below the poverty line.
Quite simply, they were hungry.
Jon understood, "the first thing we had to do was instill a mentality of hard work in our young men.  They quickly grabbed that but what we noticed was, although they were working harder than ever before in the weight room, their bodies were actually getting smaller.  What we found out was that for the majority of them they were getting little or no protein in their daily nutrition."
The fast food meals before or after a game weren't cutting it, so Jon, his wife, Jeni, and longtime friend Andy Nelson decided to address the issue head on.
"Our number one goal this offseason was to raise enough money to buy the protein needed to supplement their diet." says Jon.
The plan was simple, too.
The first step was getting protein and meal replacement shakes for the players. The second step was to set up the Lincoln Football Boosters as a USANA Associate.
First things first: getting the students Nutrimeal™ shakes. Each player on the team was issued his own BlenderBottle® and he is responsible for cleaning it and bringing it to school every day. No bottle, no shake, no exceptions. "We're teaching them to be responsible for their own success," Andy says.
"We have seen incredible changes in our young men the last eight months in reduced body fat and increased lean muscle mass," says Jon.
Which brings us to the second part. Donors can purchase Nutrimeal™ for the team directly through Team U-Fit or they can buy USANA products for themselves, supporting the team with their commissions and being a part of the organization that is dedicated to helping high school and college athletes with their nutritional needs.
When Jon, and Jeni set up the Lincoln Football Boosters, they had a clear vision of their goal, but they also knew the importance of being transparent in their functions as a non-profit. Jeni and her sister-in-law, Meta Kitna, run the booster club and they are able to give 100 percent of donations directly to programs that support the players. They are also teaching the student athletes to take ownership by raising funds themselves.
To top it all off, Jon Kitna was recruited out of retirement last Christmas to play for the Dallas Cowboys when they faced the Philadelphia Eagles. The $53,000 that he was paid for Christmas Break, he put right back into the booster club!
We're proud to bring you the freshest content on the web! Follow USANA on Twitter, like our USANA Facebook page and enjoy the latest videos on the official USANA YouTube channel.

Learn what USANA is doing to make the world a better place.
The future of personalized health and nutrition is now available with USANA's True Health Assessment.
https://whatsupusana.com/wp-content/uploads/2014/09/featured.jpg
359
639
Sarah Flinn
http://whatsupusana.com/wp-content/uploads/2019/11/USANA_Logo_Black.png
Sarah Flinn
2014-09-04 08:00:51
2017-02-22 11:13:48
Jon Kitna: Making Plays Off the Field