USANA RESET Week 2012: Stories of Success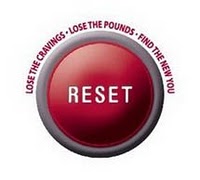 It's a new year, and it's no secret what one of the top — if not the top — resolution is. As we continue RESET Week 2012, I wanted to share a couple of stories of success.
Enjoy! And please feel free to leave your own story in the comments.
Cordia Leung: RESET Changed My Life
"Ten months ago, I weighed 167 pounds and I was size 14. At 5 feet, 4 inches tall and being Chinese, I felt like I was a giant. All of my friends and family members were small compared to me. I tried many diets, but all of them did not last and failed.

"About 10 years ago, in order to get ready for my wedding, I lost 30 pounds. I went to see a Chinese acupuncturist weekly who tied a couple of tiny metal balls on my ear loop. It was supposed to reduce my appetite, but I gained all of the weight back in a couple of years.I learned about USANA about two years ago.

"A friend told me about USANA, hoping the products could help me lose some weight. Well, I joined USANA because of my son's health. Through my connection with USANA, I learned about USANA's products and realized how important it is to live a healthy life. I was determined to lose weight and have a healthier lifestyle.

"I have lost 45 pounds in 10 months, and I wear size 4 clothing now. I used the 5-Day RESET™ Kit to kick start the program, and now, I drink two shakes per day to replace breakfast and lunch. I have never felt better in my whole life.

"The Nutrimeal™ and vitamins give me strength and energy, and I my skin and hair glow. I used to hate exercise, but now I exercise five days a week and look forward to it.

"I want to share my success with the RESET weight-management program. I want to inspire others to have a healthy life. USANA truly changed my life and I hope it will change many other people's lives as well."
Lisa Slater: The Right Combination
"One year ago, I weighed almost 200 pounds. I had never been over weight in my life until then. I was eating right and not losing a pound. My feet, back, and knees were always in pain due to the weight. I nearly lost my job because I physically couldn't do it anymore.

Then, I started the RESET™ program and lost nine pounds my first week.

"After a few months, I had lost about 40 pounds and started doing kickboxing and karate. With a combination of eating right, exercising, and using the USANA products, I lost a total of 70 pounds! I am so passionate about the products and the business."
Results not typical. The average weight loss with RESET is 4.5–5 lb. in five days. It is suggested that you take these products to your physician and secure his or her advice if you intend to change your diet, begin an exercise program, are pregnant or lactating, have allergies, are taking medications, or are under the care of a physician. The components of the USANA RESET 5-Day Kit are FOODS, not DRUGS. As with any health or fitness program, a sensible eating plan and regular exercise are required in order to achieve long-term weight loss results. Results will vary.
http://whatsupusana.com/wp-content/uploads/2019/11/USANA_Logo_Black.png
0
0
Melissa Fields
http://whatsupusana.com/wp-content/uploads/2019/11/USANA_Logo_Black.png
Melissa Fields
2012-01-03 08:10:38
2017-02-23 06:52:36
USANA RESET Week 2012: Stories of Success