How to Plan Your Convention
Whether you are a first-time Convention goer, or a many-year veteran, planning your Convention schedule is always important and can make or break your Convention experience. Use these following tips to make the most out of your 2014 International Convention!
Plan Ahead: Make sure you don't miss anything by using the Convention App and the convention website to find out exactly what's going on. Search for the speakers that you want to hear, the events you want to attend and put them on your schedule so you don't miss a single one of them.
Read through all of the Training Stage topics and find the topics that are best suited to your business. These trainings will help you grow your business by giving you new insights from people who have been through exactly what you are going through (and have succeeded!).
Attend General Sessions: These are the bread and butter of the USANA International Convention. With incredible speakers, exciting announcements, and amazing training, these general sessions will help motivate you to take your business to the next level.
This year, USANA has packed the stage with powerhouse speakers, including one of the top business leaders in the world and the most requested speaker by USANA Associates, Tony Robbins! You're also going to want to be there when Dr. Mehmet Oz takes the stage (you know, the three-time Daytime Emmy® Award-winning host of the two-time Daytime Emmy® Award-winning The Doctor Oz Show. Yeah, that Dr. Oz!).
Not to mention, author and health expert Dr. Libby Weaver, USANA CEO Dave Wentz, USANA Founder Dr. Myron Wentz, and many more that will all offer valuable insight into your business and your life!
Network: International Convention is THE place to network for your business. You never know whom you are going to meet and who will be the next Diamond Director. International Convention is the place to meet people who are working towards the same goal as you, and facing the same challenges. Take the opportunity to meet new people, form cross-line relationships, and make friends that you can rely on for advice when you need it.
International Convention is also the place to mingle with some of USANA's top executives. What better time to get advice on your business? The management team is here for you, and they want to help you take your business to the top, so utilize this time to make personal relationships.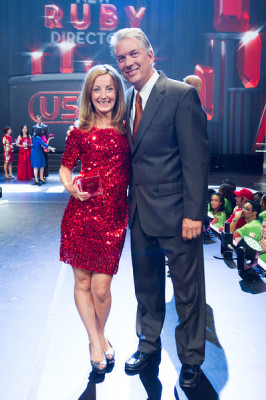 Awards Show: What better way to see the fruits of your labor? This year, the Awards Show has been revamped so that everyone can experience the fun. Dress your best and cheer on your fellow Associates as they are honored for their hard work. There will also be amazing prizes, incredible entertainment, and a ton of laughs. You can even walk the red carpet!
The 2014 International Convention is the best place for you to build your network, tools and strategies, get motivated by the best in the business, and ignite your business to the next level. Follow these few simple tips and your Convention experience will be one that you will never forget!
If you haven't registered yet, what are you waiting for? Register now for the 2014 International Convention!
https://whatsupusana.com/wp-content/uploads/2014/08/Planning-Ahead-01.jpg
900
1600
Patrick Kibbie
http://whatsupusana.com/wp-content/uploads/2019/11/USANA_Logo_Black.png
Patrick Kibbie
2014-08-14 08:00:46
2017-02-22 10:54:33
How to Plan Your Convention