Tell Your USANA Story With Instagram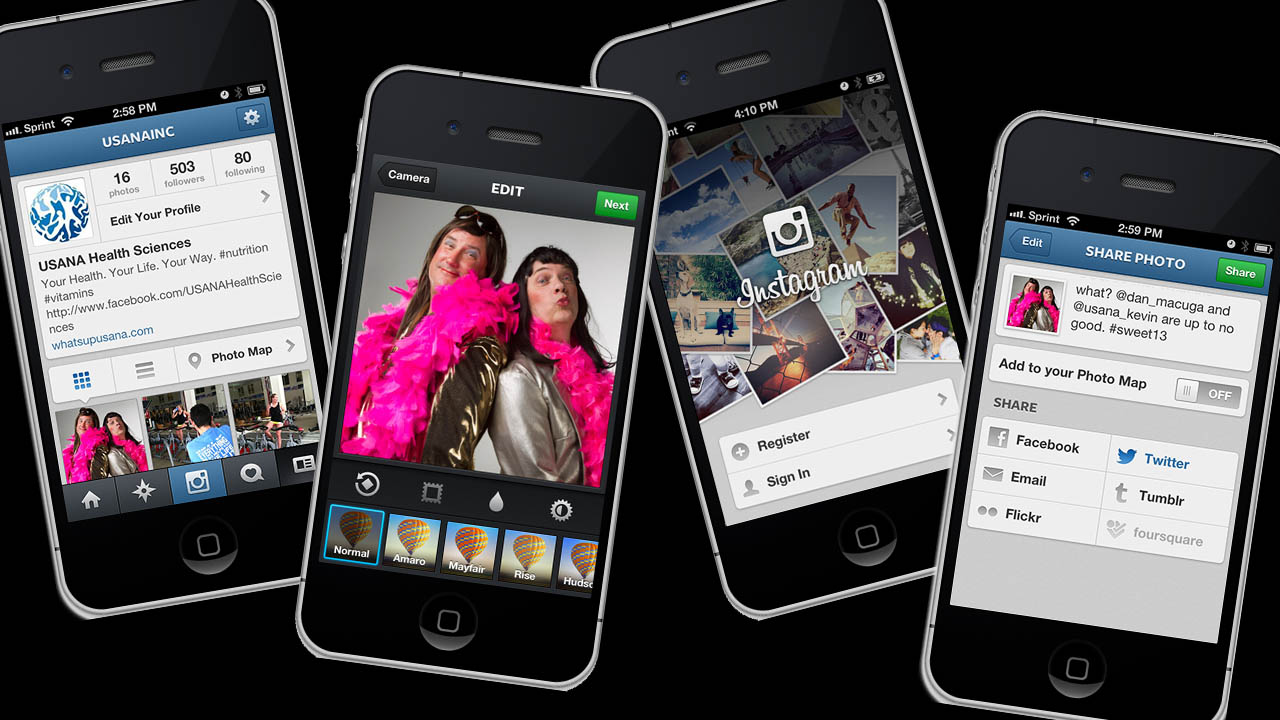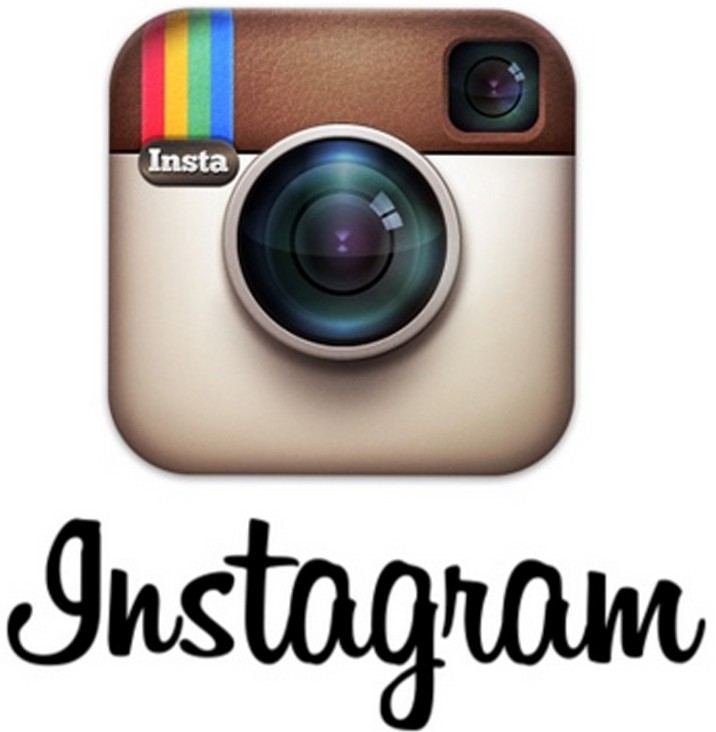 What do cameras and telegrams have in common? It turns out more than you would think. Combine the two and you have Instagram, a mobile app that allows you to take, edit and share photos using your phone.
Now back to those cameras and telegrams. When the creators of Instagram were kids, they loved how different types of old cameras were marketed as "instant" — think Polaroid. They also felt like snapshots were kind of like telegrams that got sent over wires — "Insta" + "gram."
So why should you care about yet another social media app? We asked a few of USANA's leaders why, and they've got great reasons.
"Pictures tell you a STORY!" says Diamond Director Jordan Kemper. "I love that Instagram helps me instantly show people the incredible lifestyle that USANA has helped me to achieve. It's been another great tool attract leaders."
Instagram is fun because it is easy and simple to use, says Diamond Director Nancy On. "People check sites such as Instagram as their daily 'news' every morning when they wake up and throughout the day. I use it because I love taking pictures, and I can use my own creativity to share what I love. It is hard to even consider it work! I get so many prospects and customers from Instagram!"
"I LOVE Instagram and I find myself checking it numerous times each day," says 10-Star Diamond Director Collette Larsen. "Instagram is immediate, simple and fun."
A picture is worth more than a thousand words, Collette says, especially if it's a picture of a grandson wearing a penguin hat or a granddaughter at her swim meet or a son finishing a grueling race.
"Capturing those moments almost as they're happening makes them extra special. I continue to use all forms of social media but Instagram, for me, is by far the most entertaining. And how fun is it to #hashtag? Finally, an outlet for my sense of humor!" (Make sure to check out the Larsen Global Instagram account to see the #USANAlifestyle — past, i.e., "Throwback Thursdays," and present — in action.)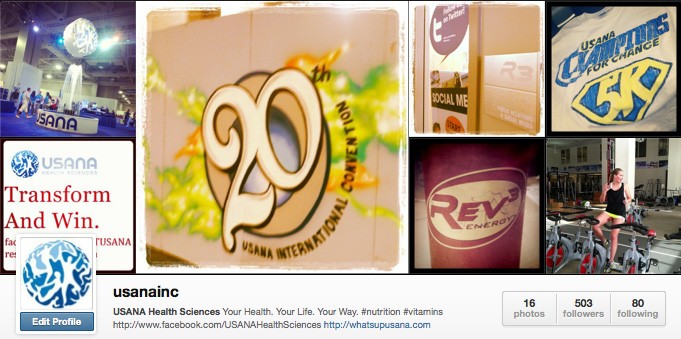 Share Your #USANAlifestyle and Win
You know us; we love to share the love. And what better way to do that than to give the people we love some amazing U.S. Ski and Snowboard and USANA swag.
All you need to do is (1) snap a photo showing off your USANA Lifestyle — we'll leave this up to your imagination (keep it clean, people) — (2) tag it with #USANAlifestyle and (3) share it on Instagram.
We'll select five lucky winners based on creativity, depiction of the USANA lifestyle and viral potential. Those images will also be featured on an upcoming USANA Facebook page cover and What's Up, USANA? blog post.
The contest ends at midnight, Thursday, Feb. 28, but we encourage everyone to use the #USANAlifestyle hashtag from now going forward. This is a great way to share the role USANA plays in your life. (Complete contest rules)
The Ins and Outs of Instagram
Instagram is designed for the mobile generation. It's best used on your phone, although you can now scroll through images on your computer. If you haven't signed up yet, we've got all the details to get you started.
To create and register an account, you must download the iPhone or Android app to your device.The good news: You can download the app for free.
How to Register/Setup
1. Download the app on your Android or iPhone.
2. To launch, tap on the Instagram icon on your device's home screen.
3. Tap "Register" and fill in the information. Note: Though we recommend uploading a profile image as soon as possible, providing a phone number and uploading a profile photo are optional.
4. If you would like, you can import contacts and friends from your contact list, Facebook account or Twitter account. You can also search for names and user names. You can add friends at any time from within your account.
5. You will be prompted to follow suggested Instagram users by tapping the "Follow" button next to their names. You can skip this section by tapping "Done."
One thing to note before you start taking photos: All photos are public by default, which means they are visible to anyone using Instagram or on the instagram.com website. You can make your photos private (under the "Privacy" setting on your account profile tab, far right at bottom), limiting viewers to only the people who follow you.
Tabs
Once you have registered/logged in to Instagram, you'll notice there are five icons — or tabs — at the bottom of your screen. This is your navigation panel.
1. Feed (home icon) — Similar to Facebook, you can scroll through posts from all the people you are following in real time.
2. Popular (star icon) — Like "Trends" on Twitter, you can see the photos getting the most attention on Instagram.
3. Share (camera icon)— Tap to take a photo or select photos from an existing album already on your mobile device.
4. News (thought bubble icon)— Updates from Instagram and other users are found here.
5. Account (newspaper icon)— Need to change any of your account settings? This is where you go.
Taking Photos
Before you start sharing photos, it's a good idea to test out Instagram's editing tool and get a feel for the app as a whole. Keep in mind that Instagram automatically sizes images into squares, even if they were originally rectangle.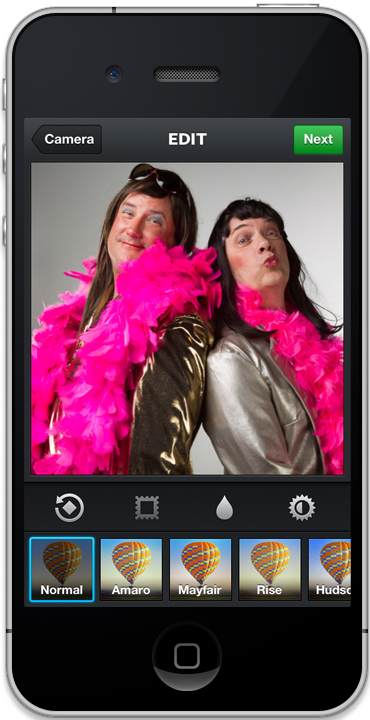 Picture this — Tap the camera, aka the "share" tab in the center of your navigation panel. This will activate your camera. You can either take a picture from there or choose a picture saved to your phone by tapping on the square button at the bottom of the screen. "Cancel" will close the camera and bring you back to the last tab you were on.
Tap the arrow in order to rotate your image.
The stamp/square toggles borders on and off. Each filter has its own border.
Tap the drop in order to choose a shift. This allows you to selectively focus on certain plains of an image.
Tap the sun to turn Lux on or off. Lux auto-enhances and enriches the colors in your photo.
Select a filter from the tray. Try a number of different filters — you'll soon notice that certain filters work better with specific kinds of images.
Share — When you're done editing your image, you're ready to share. Tap the next button at the top of the screen. You'll see a bunch of fields that are pretty self-explanatory.
Caption — This is where you explain your picture and say anything else you think is important. Add hashtags and @mention people, especially if you plan to share via Twitter (or if you want to participate in our #USANALifestyle promotion). The caption will be the text of the tweet.
Social networks — Tap on the networks you've linked to Instagram (account profile, share settings). Tap the "Share" button at the top of your screen.
Filters and borders — Once you take or select your photo, you'll notice icons beneath your image.
That's it! Start snapping photos and begin building your Instagram network. If you have more questions, Instagram has an online Help Center, which can be accessed from a computer: http://help.instagram.com/
We're proud to bring you the freshest content on the web! Follow USANA on Twitter, like our USANA Facebook page and enjoy the latest videos on the official USANA YouTube channel.

Learn what USANA is doing to make the world a better place.
The future of personalized health and nutrition is now available with USANA's True Health Assessment.
https://whatsupusana.com/wp-content/uploads/2013/02/InstaSlider.jpg
720
1280
Jessica Whiting
http://whatsupusana.com/wp-content/uploads/2019/11/USANA_Logo_Black.png
Jessica Whiting
2013-02-12 07:45:08
2014-09-03 08:31:08
Tell Your USANA Story With Instagram