USANA World News: Hip Hip Hooray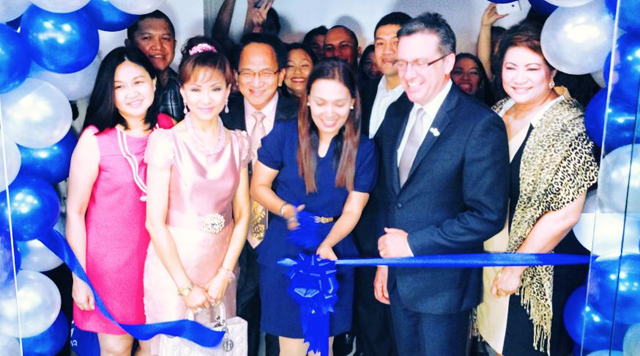 Here at the corporate office it often seems like the high point of each year for USANA is our annual global convention. While it was an amazing event for those of us who attended in August, I wanted to take some time to shine the spotlight on the amazing things going on half a world away that may actually qualify for setting the bar higher in those markets for USANA.
Philippines
September was nothing short of incredible for USANA in the Philippines. The market recognized dozens of Associate advancements among its ranks ranging from Director all the way up to Diamond. In fact, you can keep up with all of the rank advancements and growth by following our official USANA Philippines Facebook page.
And now two words and a video that speak for themselves: GRAND HOORAY
USANA Philippines 2013 Grand Hooray held in September was an incredible success — a fantastic lineup of speakers highlighted a captivating night of energy, motivation and learning. For those in attendance, it was an incredible celebration and will serve as motivation for many months to come.
Finally, the Philippines market wrapped up an exciting month of September with ribbon cutting ceremony for the opening of a new office in Davao.
Australia and New Zealand
Not to be outdone by their Filipino partners, the folks in USANA Australia and New Zealand had a super September themselves. The market executed their most successful Associate and guest event to date. The sensational 'See the Stars in September' featured the business-brilliant Million Dollar Club member Michael Callejas and USANA's General Counsel Jim Bramble. The sold-out show amazed all of the guests who attended and, with the introduction of a fast and easy ticketing system, everyone secured a seat to the all-star event!
Another incredible team effort this time by USANA Australia and New Zealand's corporate family was the charitable donation by USANA's True Health Foundation to the children's charity the Smith Family. The $20,000 donation marked Australia and New Zealand's commitment to helping disadvantaged children get the most out of their education. The donation also got the attention of media in the market.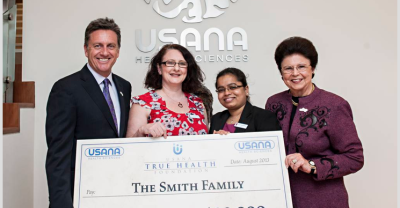 It's been 'all action' in Australia and New Zealand this time and it won't slow down — the market is preparing for their knockout "No Limits November" event and Celebration in January!
And Finally…
Keep an eye on the USANA Colombia Facebook page this weekend. USANA's newest market will be throwing a party to celebrate its grand opening.
We're proud to bring you the freshest content on the web! Follow USANA on Twitter, like our USANA Facebook page and enjoy the latest videos on the official USANA YouTube channel.

Learn what USANA is doing to make the world a better place.
The future of personalized health and nutrition is now available with USANA's True Health Assessment.
https://whatsupusana.com/wp-content/uploads/2013/10/Philippines-Opening.png
356
640
USANA Health Sciences
http://whatsupusana.com/wp-content/uploads/2019/11/USANA_Logo_Black.png
USANA Health Sciences
2013-10-04 08:00:11
2017-02-23 08:41:16
USANA World News: Hip Hip Hooray