5 Things to Know: Social Media Marketing World
If you follow me on Twitter, you know I recently attended Social Media Marketing World. Held in San Diego (tough, I know), #SMMW14 is one of the nation's premier social media conferences.
A few quick numbers to emphasize the scope:
About 2,000 individual social media marketers, experts, and enthusiasts attended.
More than 40 countries were represented.
Some traveled as far as 9,000 miles (!) to attend.
That last note is impressive. As luck would have it, during one of the keynotes I sat next to a brilliant young woman who traveled to San Diego from — wait for it — Nigeria!
Twenty-six hours on the plane, though I think it included some stops along the way (the Nigeria-to-San-Diego direct flight is a tough ticket). Suddenly my 90-minute flight from Salt Lake didn't seem so bad.
Here name is Pearl and I encourage you to visit her on Twitter.
She's just one of the several cool people I met over the course of the weekend. I'll admit, I attended #SMMW14 to learn (80+ sessions over two days) more than to network with others who do what I do. But I did appreciate the opportunities to talk to individuals such as Pearl.
Networking is an important aspect of any event you attend.
By the way — brief aside — have you seen the cool infographic helping you get the most out of live events? Once you're finished reading here, I encourage you to check it out and share it.
OK. Back to #SMMW14.
I learned over the course of the conference that networking is hard. What the vast majority of What's Up, USANA? blog readers do every single day is incredibly difficult.
No. 1 Thing to Know
1. So my first takeaway from #SMMW14 is more of a hat tip to professional networkers. Kudos to what you do and thank you for doing it. Putting yourself out there, talking to people day in and day out — that's a valuable and important skill.
Here are 4 more things to know about Social Media Marketing World 2014 (Disclaimer: these takeaways are from a fraction of the sessions offered; I will be listening to the other 70+ hours of presentations throughout the year and will be sure to share any applicable nuggets with you):
2. Blogging will be a big focus in 2014: I'm happy to hear this. I take great pride in what we've built with What's Up, USANA? and I hope you realize what a tremendous resource this is. More than 1,800 posts about dozens of topics are at your fingertips to share with anyone you meet.
Blog space is becoming even more valuable real estate considering the limited reach Facebook posts are getting these days. Create content on a site you control. As Michael Stelzner of SocialMediaExaminer.com, the organizer of #SMMW14, said: "Don't build your house on rented land."
3. Prioritize your efforts on social: Get the entire company (or team/organization) involved and create a clear path with what you want to achieve through your social media efforts. How many times have you heard us start a presentation with: What is your ultimate business objective? Use social to help you get there.
4. The potential for live video (done right) is huge: Remember our foray into live-streaming at #USANA13? We're planning bigger and better things this year. It's all about "winning the battle of right now," Paul Colligan, of Traffic Geyser, Inc., advised.
5. Customer service is key: I've said for about a year now that social customer service marks the next big opportunity for folks like us at the corporate level and for individuals who own their own businesses. Keep the customer top-of-mind and show you care by going the extra mile on social media.
Social Media: Video Interlude
Two videos shown during sessions I attended impressed me. Take a look:
Push to Add Drama, TNT
[youtube]http://www.youtube.com/watch?v=316AzLYfAzw[/youtube]
Brave, Sara Bareilles
[youtube]http://www.youtube.com/watch?v=QUQsqBqxoR4[/youtube]
Bonus!
And an added bonus, courtesy of Steve Farber, president of Extreme Leadership, Inc., in a compelling keynote:
"Don't tell me love has no place in business," he says. "It absolutely does. Love is at the foundation of great leadership. Love is at the foundation of good business."
So for everyone who is passionate about — and who loves — what you do, you're on the right track. Keep up the excellent work, and keep sharing your passions on social media.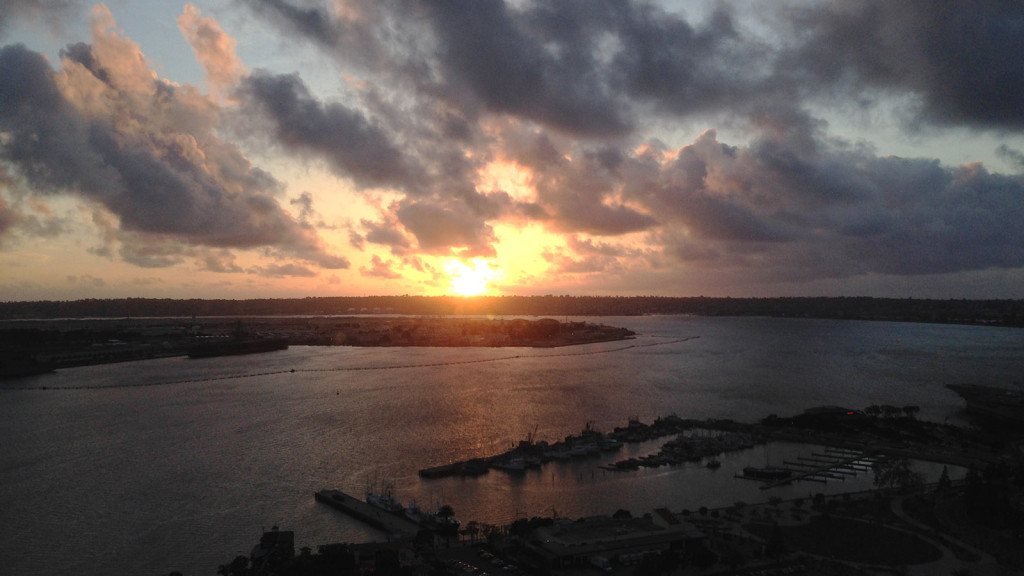 We're proud to bring you the freshest content on the web! Follow USANA on Twitter, like our USANA Facebook page and enjoy the latest videos on the official USANA YouTube channel.

Learn what USANA is doing to make the world a better place. The future of personalized health and nutrition is now available with USANA's True Health Assessment.
Tim Haran on Google+
View Tim Haran's profile
https://whatsupusana.com/wp-content/uploads/2014/04/Social-Media-Marketing-World-2.jpg
900
1600
Tim Haran
http://whatsupusana.com/wp-content/uploads/2019/11/USANA_Logo_Black.png
Tim Haran
2014-04-04 08:00:06
2017-09-11 08:35:45
5 Things to Know: Social Media Marketing World