Infographic: Proper Nutrition Leads to Healthy Skin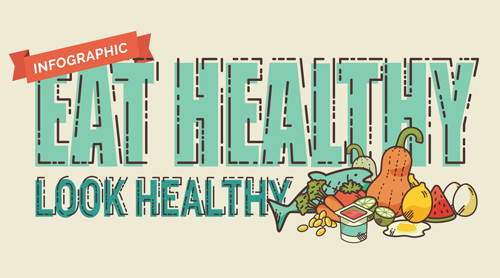 If you want beautiful skin, you probably already baby your face and body by using a high-quality skin care line. You may even have discovered the power of science-based skin care through Sensé™.
But it may surprise you to learn that while lotions and facial masks are wonderful, what you put in your body can also make a huge difference.
The foods you eat are full of vitamins, minerals, and antioxidants that support the health of every system in your body, and your skin can totally reap the rewards of a healthful diet.
Make sure to eat plenty of nutrient-rich fresh fruits and veggies to help give your skin a healthy glow.
And believe it or not, supplements that support your digestive system can lead the way to healthy skin. This is because the health of your digestive system is tied to the health of your skin.
Like they always say, you are what you eat.
Of course, there are a few foods to avoid if you want a glowing complexion — but not surprisingly, they aren't exactly super nutritious to begin with.
Want the details? Check out the infographic below, designed by USANA's own Ryan McCardle.
Bonus! Here's a horizontal version to share (click image for a full-size version)!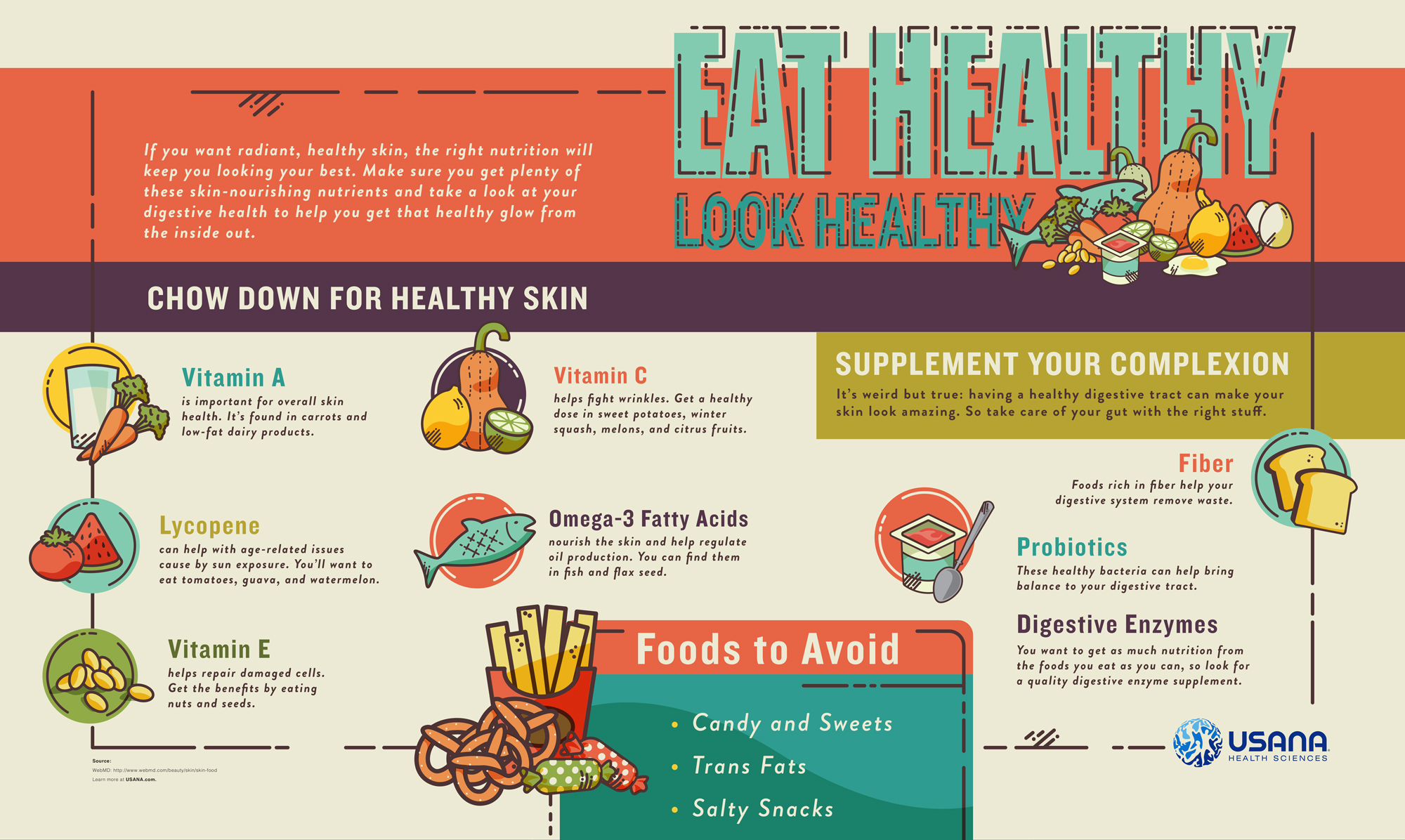 If you learn something new from this infographic, be sure to share it on Facebook, Twitter, or Pinterest. My guess is your followers will appreciate these surprising tips for healthier skin.
Share this Image On Your Site
We're proud to bring you the freshest content on the web! Follow USANA on Twitter, like our USANA Facebook page and enjoy the latest videos on the official USANA YouTube channel.

Learn what USANA is doing to make the world a better place.
The future of personalized health and nutrition is now available with USANA's True Health Assessment.
https://whatsupusana.com/wp-content/uploads/2014/05/Sombrero_Infographic_Header.jpg.jpeg
278
500
Emily Alaniz
http://whatsupusana.com/wp-content/uploads/2019/11/USANA_Logo_Black.png
Emily Alaniz
2014-06-02 07:00:50
2017-06-09 09:32:04
Infographic: Proper Nutrition Leads to Healthy Skin