Stop the Summertime Fighting!
It's summertime. Which means the kids are home. Which means the kids are fighting. That is, unless you only have one child or your children are away at summer camp.
So, how can you get your kids to get along? It's not an easy task, especially if they are close in age.
I decided to bring in an expert to tackle this issue. So, I asked Dr. Christine Wood, pediatrician and USANA Scientific Advisory Council member, to offer some suggestions to make the summer months a bit easier for our families.
Here's a list of suggestions Dr. Wood has provided to help prevent discord in your family and hopefully enjoy the rest of the summer together: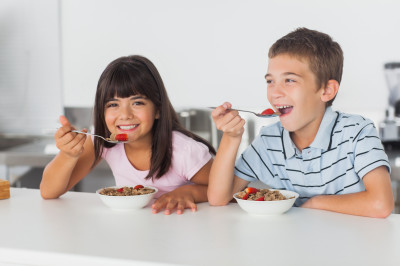 1. Create a summer schedule of responsibilities. Be sure to make a schedule for each child that fits their age and abilities. This could include anything from doing the dishes to taking out the trash to fixing lunchtime meals, etc.
In addition, I find it useful to create a meal plan each week (with help from the kids) as well as a set bedtime schedule for each child.
2. Limit "screen time." Do your kids fight over who got to use the iPad last or did one of them hide the remote control? I can't tell you how many times I hear, "Why does Sister always get to watch what she wants?"
Remember, screen time includes computers, TV's, phones, etc. Dr. Wood recommends using coupons that kids can "cash-in" for a designated time allotment of screen time. This helps parents control the kids' screen time each week and hopefully cut down on the disunion.
3. Hold weekly family meetings. Dr. Wood suggests to assign a scribe and:
Write out the problem(s)
Brainstorm as many solutions as possible to the problem(s)
Choose a solution that has the majority vote from the family
Try it for a week
Evaluate the results at the next family meeting
Change as necessary
4. Use humor. Don't take life too seriously. I almost get a kick out of my kids squabbling (of course, they don't know that). In fact, humor can get us through the toughest situations. Dr. Wood recommends creating a funny code word, unique to your family. This word could signal each family member to get up and immediately do something silly or it could also mean it's time for a family "pig pile."
5. Don't take sides. Dr. Wood suggests that older kids try and resolve their own problems. She recommends telling them, "I have faith in your ability to resolve this. Let me know when you have identified the problem and have some ideas for a solution." This puts the responsibility back on the child.
6. Create a "Wheel of Choice." This "wheel" could include various solutions to opposition, such as: Apologize; Count to Ten; Stop; Move to Another Activity; Share and Take Turns; Walk Away; Hold a Family Meeting.
I hope that by following these helpful tips from Dr. Wood, your summer will be free of drama and discontent and full of fun and harmony.
————————————————-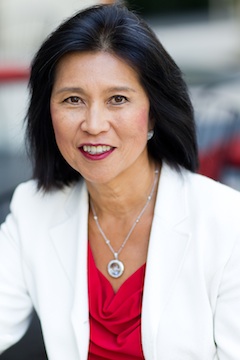 Christine Wood, M.D., F.A.A.P., grew up in Michigan, and completed medical school at the University of Michigan. She is a practicing pediatrician and current member of USANA's Scientific Advisory Council, offering advice to Associates about healthy eating habits for children and young adults. She has published a book titled How to Get Kids to Eat Great & Love It, which is filled with practical, easy-to-understand information for parents. For even more information from Dr. Wood on healthy nutrition and activities for children, visit her at KidsEatGreat, LIKE her Facebook page, and follow her on Twitter.
We're proud to bring you the freshest content on the web! Follow USANA on Twitter, like our USANA Facebook page and enjoy the latest videos on the official USANA YouTube channel.

Learn what USANA is doing to make the world a better place.
The future of personalized health and nutrition is now available with USANA's True Health Assessment.
https://whatsupusana.com/wp-content/uploads/2014/07/USANA-Family-Focus-Kids-Fighting.jpg
911
1620
Misty Dangel
http://whatsupusana.com/wp-content/uploads/2019/11/USANA_Logo_Black.png
Misty Dangel
2014-07-24 08:00:22
2014-07-24 08:20:39
Stop the Summertime Fighting!