Staying on Track with #RESETNATION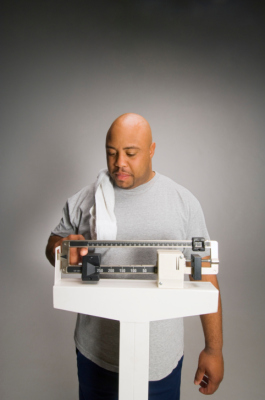 If anyone understands how difficult it is to lose and maintain weight, it's me. I've been through ups and downs my entire life and always seem to struggle when it comes to staying on track. So I've put together my top 8 tips on how to be successful during your transformation with RESET.*
Tip #1 – Believe in yourself when no one else will! This is a big one for me, so I put it first. Knowing what you need to do and actually having a strong belief that you can do it are two different things. STOP the negative talk. Don't beat yourself up for where you are now. So many times I've thought to myself, "I hate that I have gained so much weight. I'm never going to get back down to the size I was." This kind of self-deprecation will only keep you from moving forward.
Each morning, look in the mirror and tell yourself you can do this. You might feel silly at first but as it becomes a habit, you will start believing in yourself more.
Tip #2 – Take pictures! Sometimes it's difficult to see how much your body is changing because we are so used to being or feeling a certain size. Take a picture every Sunday to track your progress (or every other week). Wear the same form-fitting outfit—I suggest workout gear—and really look at your pictures so you can see the progress. This is one of my most motivating tactics!
Tip #3 – Weigh yourself. I know many people disagree with me on this because they think it can be discouraging, but anytime I've had success with weight loss, I have weighed myself every morning.
Make sure you have an accurate digital scale. It will show you if you've lost even half a pound. And if you think half a pound or a pound of fat isn't a big deal, I suggest you google what it looks like! Every pound of fat you lose matters and contributes to your overall well-being.
Tip #4 – Celebrate your wins. Set small goals and when you hit them, treat yourself. But instead of treating yourself with food, which we often do, treat yourself to a pair of shoes, a concert, a piece of jewelry, or anything else that will help you stay on track. I'm a shoe gal, so for every 10 pounds I lose, I'm going to treat myself to a brand new pair!
Tip #5 – Ditch the late night snacking! This one is so hard for me because I'm a night owl and am usually up really late. One thing that helps is to get rid of tempting snacks in your home. If it's late at night and I want something that I don't have on hand, I have to literally get in my car and go get it. Usually, that's enough to deter my cravings.
Another thing that's helped is setting a time for myself that I will stop eating and just drink water. When I'm on track, I don't eat anything past 8pm. Instead, I just drink lots of water.
Tip #6 – Stay away from high glycemic foods. RESET and the USANA Foods products are specifically formulated to be low glycemic. And there's a big reason for this. Low glycemic foods won't spike your blood sugar and cause you to be ravenously hungry an hour or two later. Instead, they help keep you satisfied longer.
If you're craving a brownie, try USANA's Fudge Delite Protein Snack instead. It's super tasty, under 200 calories, and packed with protein. Much better option.
Tip #7 – Stay away from bad influences. Your health is serious and you know you will be better off when you shed the weight. Remember this when you're tempted to hang out with friends or family that have the same weaknesses as you. Instead, invite them to go for a walk or go shopping. Skip the big potlucks and drinking nights. It makes it more difficult to resist poor food choices if they are sitting right in front of you.
Tip #8 – Exercise. Get moving. Most of your weight loss will be from your diet, but working out has a plethora of benefits! You will feel happier, you will have less stress, you will have more energy, and you will be shaping your body by building lean muscle mass—not to mention burning extra calories! Also, exercise has been known you help you get a more restful, peaceful sleep. Which is crucial to feeling great!
So there you have it! My own personal top tips to keep you on track! Now go out there and kick that extra weight to the curb.
If you haven't already, head over the The Hub to register for the 2015 RESET Nation Challenge! You could win an exclusive trip to Sanoviv and other exciting milestone prizes along the way. Invite your friends to join or grab a partner. We are all in this together! Let's go #RESETNATION!!
*Individual results may vary. RESET weight-management system lowers your daily caloric intake and recommends moderate exercise for best results. Average results are 4.5 lbs. in five days.
We're proud to bring you the freshest content on the web! Follow USANA on Twitter, like our USANA Facebook page and enjoy the latest videos on the official USANA YouTube channel.

Learn what USANA is doing to make the world a better place.
The future of personalized health and nutrition is now available with USANA's True Health Assessment.
https://whatsupusana.com/wp-content/uploads/2015/01/resetchal_shop_en.jpg
373
664
Jessica Reimer
http://whatsupusana.com/wp-content/uploads/2019/11/USANA_Logo_Black.png
Jessica Reimer
2015-01-16 08:00:22
2017-02-23 06:52:14
Staying on Track with #RESETNATION