USANA Associate Spends Decades Defending Freedom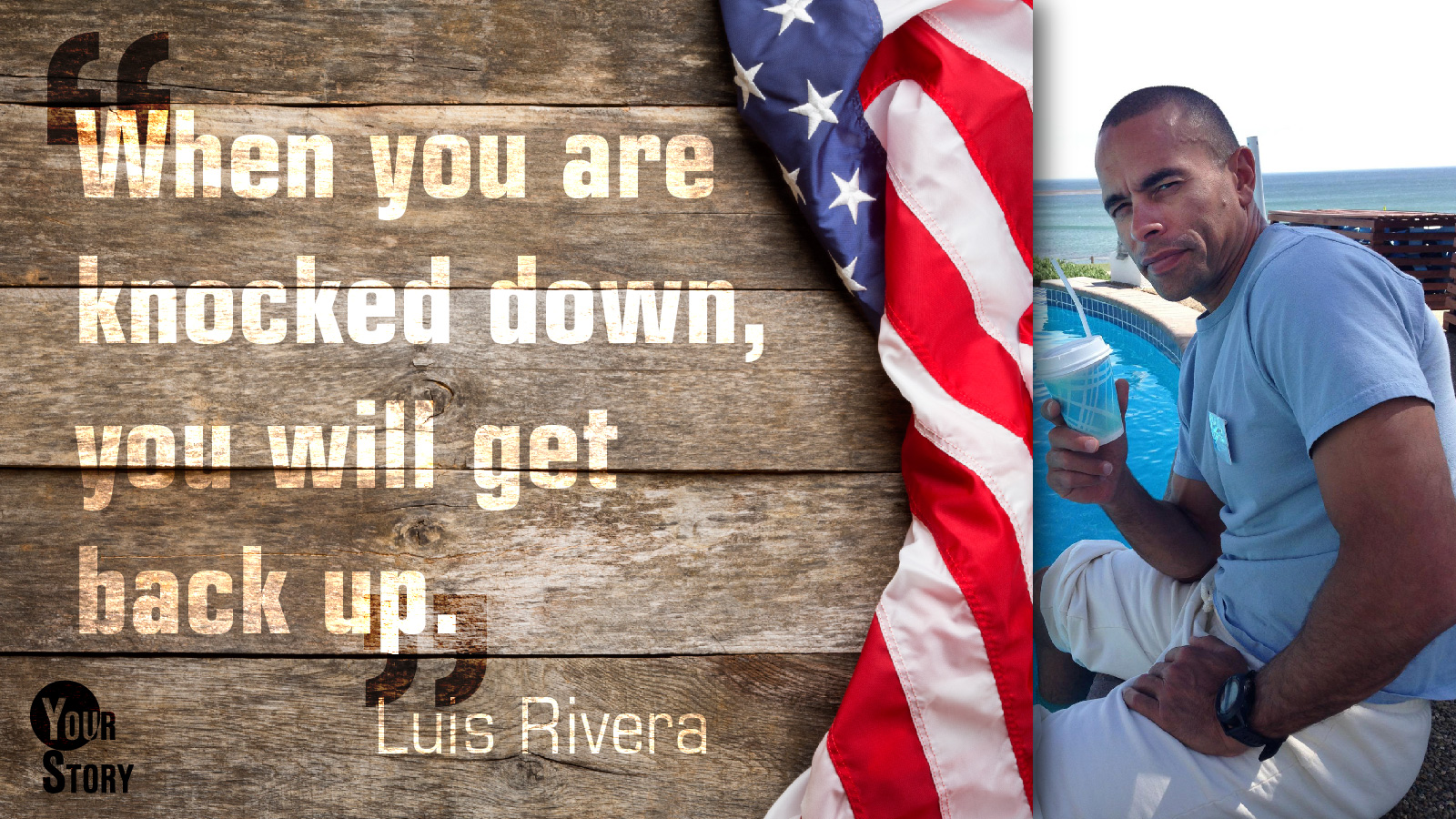 Luis Rivera is a humble warrior. Today, the USANA Silver Director spends his time alongside his wife, Cristina, sharing the USANA vision with others, but the last two decades were much different for the couple. "I spent more than 24 years as a member of the United States Navy," he says. "The first ten years I served as a submariner, and I spent the last 14 years as a Navy SEAL (Sea, Air, Land Team)."
As a member of the Navy and a SEAL, Luis traveled the world, but due to security reasons, his location was oftentimes not shared with his family. "I know that was really nerve wracking for Cristina, and it was challenging for myself," he says. "I knew it was going to be difficult, but I didn't know how hard. The only thing I kept telling myself was if someone else did it, I could do it too."
On the Front Lines
Luis traveled the globe for years never really knowing where he was going, but no matter where he went, he had USANA with him. "During every deployment, I would pack three months worth of shakes and HealthPaks in a waterproof container. When I ran out, Cristina would send me the remaining three months worth of product" he says. "We depended a lot on MREs (Meal, Ready-to-Eat), but USANA's products really helped me maintain my health."
Although Luis can't reveal much about specific experiences he had in the Navy, they will be part of his life forever. "My experiences during training were unlike anything I could have imagined. I spent time reading books and watching documentaries, but nothing really captured what training was like until I experienced it myself," he says. "It tested every aspect of my life, both physically and mentally. Training created an atmosphere that led me to believe I had nothing left to give, but also reinforced my resolve and will to continue."
"After 24 years in the Navy and 14 of those years as a SEAL, I learned two major lessons that have stuck with me. The quote 'the only easy day was yesterday' was written about the quarterdeck of the training compound and it really sums up what it means to be a SEAL. The second thing I learned was I had to earn my SEAL trident every single day."
Living Life on Their Terms
As Luis and Cristina–a Gold Director in the USANA family–focus on building a business, they find satisfaction in knowing they are with a company that has brought them great happiness. "Cristina started with USANA in 1999, and after my first deployment, she turned USANA into her full-time job. This is her passion, and she loves it," Luis shares.
Looking at their future brings the couple great excitement, and thanks to USANA and Luis's past, they know serving others is what they are destined to do. "From leading a team to conflict resolution, there are skills I learned as a SEAL that I use in my daily life," Luis says. "More than anything, I learned that when you are knocked down, you will get back up."
We're proud to bring you the freshest content on the web! Follow USANA on Twitter, like our USANA Facebook page and enjoy the latest videos on the official USANA YouTube channel.

Learn what USANA is doing to make the world a better place.
The future of personalized health and nutrition is now available with USANA's True Health Assessment.
https://whatsupusana.com/wp-content/uploads/2015/06/Luis-Rivera-feat.-image-01.jpg
900
1600
Suzanne Houghton
http://whatsupusana.com/wp-content/uploads/2019/11/USANA_Logo_Black.png
Suzanne Houghton
2015-06-09 04:00:09
2017-02-22 11:13:43
USANA Associate Spends Decades Defending Freedom