Reese's or Snickers? Which Halloween Candy is Really the Best Choice?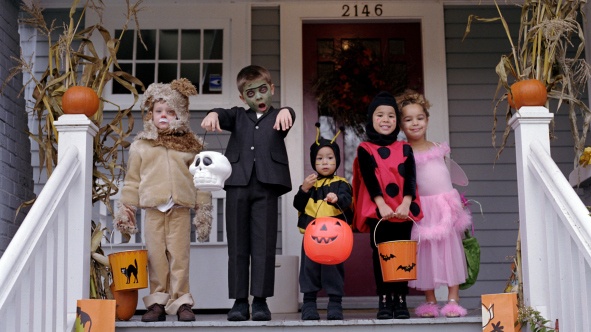 Halloween is upon us and temptation is everywhere: on desks, in stores and pretty soon in your child's plastic pumpkin.
If you're one of those people who are incredibly strong-willed, maybe you can avoid candy for the whole season. You get extra points from us (and your dentist)!
But for the rest of us, when we give in, we want to know what the best choices are. Here's some advice for making the best Halloween candy decisions.
Reese's Peanut Butter Cups or Snickers?
Snickers. Though Reese's Peanut Butter Cups have more protein (who knew?), in a fun size-to-fun size matchup, Snickers have less fat and 10 fewer calories per two pieces.
Peanut M&M's or Skittles?
Peanut M&M's. Skittles may only have 61 calories per snack-size bag (compared to 90 in Peanut M&M's) but that does not necessarily make them the better choice. Peanut M&M's have a lower glycemic index number, releasing glucose more slowly into the bloodstream. Skittles will spike your blood glucose and leave you craving more. With more protein, Peanut M&M's will keep you satisfied a little longer.
A healthier alternative: Although they are higher in calories, SunDrop candies contain no artificial colors, flavors or preservatives.
Twix or Kit Kat?
Kit Kat. Neither of these chocolate wafers candy bars will win any nutritional awards, but the Kit Kat will save you 20 calories and rack up less saturated fat and sodium.
Twix packs three times the sodium (90 milligrams) in three fun size pieces than what you would get in a comparable serving of Kit Kat.
Candy Corn or Tootsie Rolls?
It's a tie. Candy corn may win the popularity contest, but in the nutrition competition this one's a draw.
Though you would need to eat 26 pieces of candy corn to rack up the same number of calories (140) as in six Tootsie Rolls, both candies contain artificial color and flavor.
Vegetarians should go for Tootsie Rolls because candy corn contains gelatin (an animal by-product).
A healthier alternative: YumEarth Organic Fruit Snacks are committed to feed families a diet rich in delicious, healthful foods free of high fructose corn syrup and artificial dyes. Their snacks are vegan, made with natural flavors and contain 100% of the daily requirement of Vitamin C.
Butterfinger or York Peppermint Pattie?
York Peppermint Pattie. It shouldn't be a surprise that a candy with butter in its name doesn't get the prize here.
Two fun-size Butterfingers boast 200 calories, 8 grams of fat and 100 milligrams of sodium. In comparison, three mini York Peppermint Patties pack 150 calories, 3 grams of fat and 15 milligrams of sodium.
Starbursts or Jolly Rancher?
Jolly Rancher. Starbursts may win the calorie comparison (43 calories in three pieces as opposed to 70 calories for three Jolly Ranchers). However, one Jolly Rancher will last longer than chowing down on three or four Starbursts.
Unfortunately Starbursts also stick to your teeth more readily, which can raise your risk of developing cavities.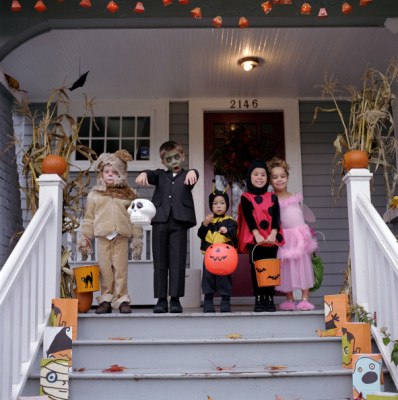 A healthier alternative: GoOrganic Hard Candies are free from artificial color and flavors. They will also last a lot longer than if you were to chew on gummy candy.
Smarties or SweeTarts?
Smarties. The candy's name probably should have been a giveaway.
Smarties have about half the calories and sugar of an equivalent of serving of SweeTarts: 25 calories and 5 grams of sugar per one of those little Smarties rolls compared to 50 calories and 13 grams of sugar for eight SweeTarts.
A healthier alternative: While not as powdery sweet as a mouthful of Smarties, Panda licorice (which gets its sweetness from molasses) contains no artificial ingredients, and it comes in individually wrapped, portion-controlled pouches that may help prevent overindulging.
Milky Way or PayDay?
Milky Way. Similarly, each treat is built around gooey caramel, but the Milky Way has less than 50 percent of the fat and sodium for two fun-size pieces. Sure the peanuts in a PayDay offer some heart-healthy benefits, but they also come with 90 milligrams of sodium and 9 grams of fat.
A healthier alternative: If you really want to challenge your kids, celebrate Halloween with fun crafts to hand out to trick-or-treaters instead of candy. Here are a few ideas: Glow Stick Brooms, Lego Pumpkins, Monster Monster Pencils or GoGo squeeze Mummy pouches.
Almond Joy or Mounds?
It's a tie. These chocolate and coconut babies are basically twins. Weighing in at 80 calories per fun size bar, they have equal amounts of fat, saturated fat and carbohydrates.
Of course, the Almond Joy contains healthy nuts, but sometimes you may not be in the mood for them.
A healthier alternative: Go for an old-fashioned coconut macaroon. With the fat and sugar, they are about equal to Almond Joy or Mounds, but the macaroons are made with egg whites, which offer you a little protein.
Happy Trick-or-Treating!
With Halloween treats around every corner, take comfort in knowing that we can enjoy some sweets. Making smart choices in the candy we eat can make a big difference when it comes to nutritional value.
We're proud to bring you the freshest content on the web! Follow USANA on Twitter, like our USANA Facebook page and enjoy the latest videos on the official USANA YouTube channel.

Learn what USANA is doing to make the world a better place.
The future of personalized health and nutrition is now available with USANA's True Health Assessment.
https://whatsupusana.com/wp-content/uploads/2015/10/halloween.jpg
332
591
Aubrie Haymore
http://whatsupusana.com/wp-content/uploads/2019/11/USANA_Logo_Black.png
Aubrie Haymore
2015-10-13 04:00:37
2016-01-21 15:22:54
Reese's or Snickers? Which Halloween Candy is Really the Best Choice?