The Dos and Don'ts of Communicating with Teens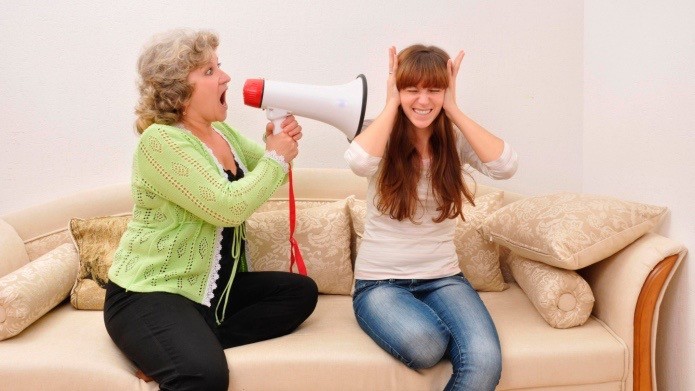 I've been the mother of a teenager now for the past three years, and believe me, I am no expert in communicating with teens. But, I have learned some very valuable lessons.
If you have a teen, you know how hard it is to talk to these adorable little humans because they are so distracted by their severely cyber-connected lives. In fact, there are many times I have to text my daughter just to get her to communicate with me!
So, what's the best way to go about communicating with our teens? I think it's a good idea to remember that teenagers are working toward becoming adults. It's such an awkward age because they desperately want the same respect as their elders but still long to be a kid.
Here are some dos and don'ts I've learned the along the way:
Don't yell, shake fists, or point fingers. Yelling doesn't get you anywhere. It just makes you look bad, and your teenager will lose respect for you. And using rude hand gestures won't make you a shining example of parenthood either. In fact, your teen will think twice the next time he or she needs to talk to you. I suggest always having a patient conversation with your teen, but only if you're in a mental state to do so.
Don't talk down to them. It's disrespectful, and teenagers don't like to be treated like children (even though they still are). Remember, you're grooming them to be responsible adults, and giving them respect will help them learn to become one.
Do put the phone away. Ask your teen to put their phone away at the dinner table and when they are doing homework. This will give you a chance to talk to your teen about their day without any distractions and give them a chance to open up to you.
Do be patient. They won't be teens forever, and if you ruin your relationship with them during their growing up years, it will be tough to get it back as an adult. When they forget to turn in their homework day after day and end up failing a class, don't get angry. Just let the natural consequences fall into place (loss of privileges, difficulty getting into college, etc.). They'll figure it out eventually.
Do have a sense of humor. This is key to keeping your sanity. For example, my cute daughter has been learning to drive. The first time she put fuel in her car, she chose the wrong type: diesel. I could have gotten mad, but instead, I laughed it off. I knew she didn't do it on purpose, but she (mostly I) learned a very expensive ($900) lesson that day.
Do set boundaries. You show love to your child by setting strict boundaries and being available to them when they have questions. Let them know how much you care for them by setting a curfew, and make sure you tell them how you feel about underage drinking, drugs, and sex. If they know you care, they'll keep this in mind when they're faced with an issue.
I hope this helps, and best of luck to all of you who are in the same boat!
What do you do with your teens to get them to communicate? I'd love to hear in the comments below.
We're proud to bring you the freshest content on the web! Follow USANA on Twitter, like our USANA Facebook page and enjoy the latest videos on the official USANA YouTube channel.

Learn what USANA is doing to make the world a better place.
The future of personalized health and nutrition is now available with USANA's True Health Assessment.
https://whatsupusana.com/wp-content/uploads/2016/02/ThinkstockPhotos-134388400-1.jpg
391
695
Misty Dangel
http://whatsupusana.com/wp-content/uploads/2019/11/USANA_Logo_Black.png
Misty Dangel
2016-02-15 04:00:10
2016-02-17 10:18:24
The Dos and Don'ts of Communicating with Teens