Look Your Best with Sensé™ Revitalizing Shampoo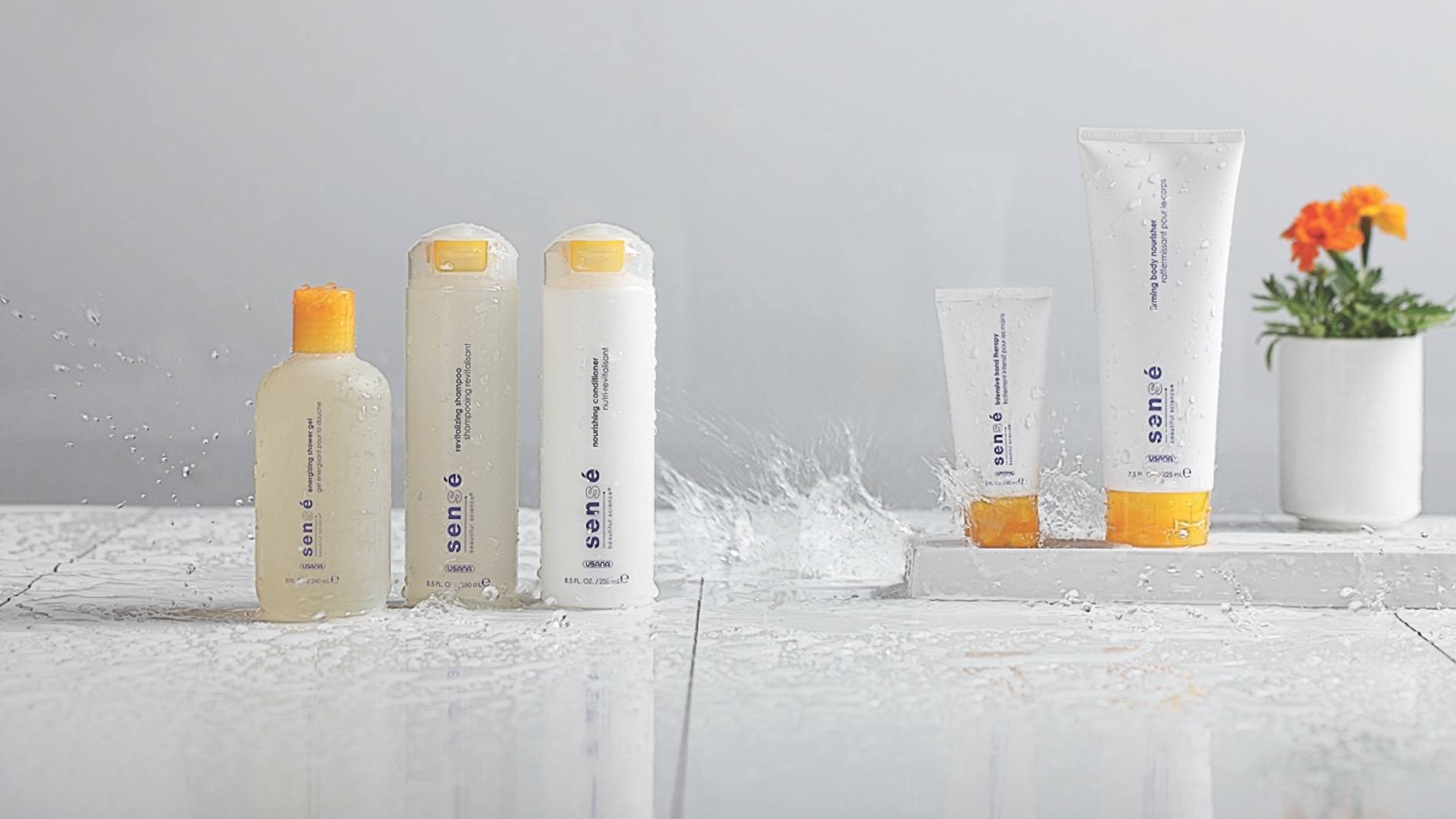 It doesn't matter if you're a blond, brunette or a redhead.
We all like having clean hair.
But finding the right shampoo can be challenging. You want something to take the dirt and smell out of your hair, but you don't want to strip out the natural oils our hair produces.
Like most things in life, we're looking for the proper balance.
Why Choose Sensé™?
For a guy like me with thinning, short hair, I don't need a lot to keep it clean and smelling great. And by using Sensé Revitalizing Shampoo, I get exactly what I need to look good and feel confident.
It starts with our exclusive Proflavanol-T antioxidant blend and Proteo-C vitamin C complex. I know that sounds like a lot of technical mumble-jumbo, but Proflavanol-T is a blend of whole-grape and green-tea extracts that helps shield you from the effects of free radicals and helps soothe environmental stress. Proteo-C is a vitamin C blend that helps defend your hair against elements such as the sun, stress and pollution to make your hair look great.
These two unique blends formulated with other vitamins, plant extracts and amino acids help promote optimal scalp condition and leave your hair looking soft, shiny and full of body. For those with color-treated or chemically processed hair, Revitalizing Shampoo helps rebalance the natural oils.
It Just Makes Sense
And because we take science very seriously here at USANA, Revitalizing Shampoo has been clinically tested by dermatologists and allergy specialists. They've determined the unique self-preserving formula nurtures a healthy scalp without any added chemical preservatives.
Now, that might be all well and good, but for me, it's all about the scent. Revitalizing Shampoo has a very subtle floral smell. This probably has something to do with the aloe, rosemary and sage extract in our formula.
Nothing is better than hopping in the shower first thing in the morning and scrubbing some Revitalizing Shampoo in. I can feel my hair getting clean, and the lasting scent is a great way to get the day started.
Don't leave anything to chance when it comes to your locks, mop or mane. Get the healthy hair you want and look your best with Sensé Revitalizing Shampoo.
We're proud to bring you the freshest content on the web! Follow USANA on Twitter, like our USANA Facebook page and enjoy the latest videos on the official USANA YouTube channel.

Learn what USANA is doing to make the world a better place.
The future of personalized health and nutrition is now available with USANA's True Health Assessment.
https://whatsupusana.com/wp-content/uploads/2016/03/Screen-Shot-2016-03-07-at-3.49.54-PM.jpg
1069
1900
Ben Raskin
http://whatsupusana.com/wp-content/uploads/2019/11/USANA_Logo_Black.png
Ben Raskin
2016-03-08 04:00:14
2016-03-08 09:04:42
Look Your Best with Sensé™ Revitalizing Shampoo