Inside Beauty: Vow to Love Your Skin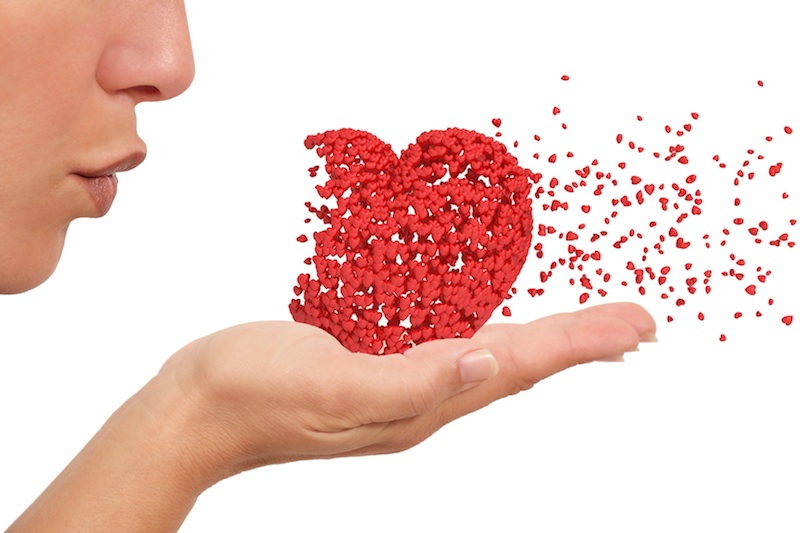 It's the month of love and what a wonderful opportunity it is to think about something you may be taking for granted — your skin.
You know that glorious organ that covers your entire body, protects you from the elements, allows you to feel hot and cold, and helps regulate body temperature?
So, you could say it's important … so important you should care for it regularly. And maybe not just care for it, but love it.
We all know it takes nurturing and commitment to build a healthy relationship, but it also takes that same foundation to build healthy skin. 
In fact, you'll want to fully invest yourself in loving your skin because it will be with you for as long as you both shall live.
Consider committing to loving your skin this month by taking the "vows" listed below. You may even want to hold your own private ceremony in front of the mirror for added significance. Invite close friends and family members for additional support (kidding).
1. I Will Put My Skin Above All Else
Your skin is the most prevalent part of your body and the first thing people see, so put it on the priority scale as No. 1 (as far as self-care is concerned, anyway). And it's so easy because Sensé has taken out all of the guess work to provide you a esimple four-step process to help you properly care for your skin. Even I can do it!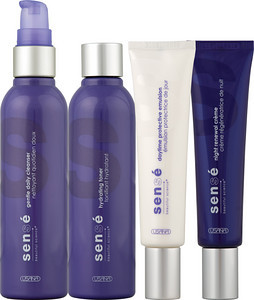 Step One: Cleanse with Sensé's Gentle Daily Cleanser
Step Two: Tone with Sensé's Hydrating Toner
Step Three: Replenish in the morning with Sensé's Daytime Protective Emulsion
Step Four: Replenish in the evening with Sensé's Night Renewal Creme
 2. I Will Nurture, Care and Strengthen My Skin
Treat your skin right by giving it what it needs to be healthy.
First, provide the care listed above to gently nurture your skin. Then feed it with USANA's BiOmega™ as well as Vitamin A, B, C, and E to protect and care for your skin at the deepest level, as recommended by Amy Chalmers, USANA's skin care expert.
Last, let it rest by getting plenty of sleep each night so it can strengthen and rejuvenate. I found by doing these simple tasks, my dark raccoon eyes have begun to disappear.
3. I Will Provide Safety and Protection for My Skin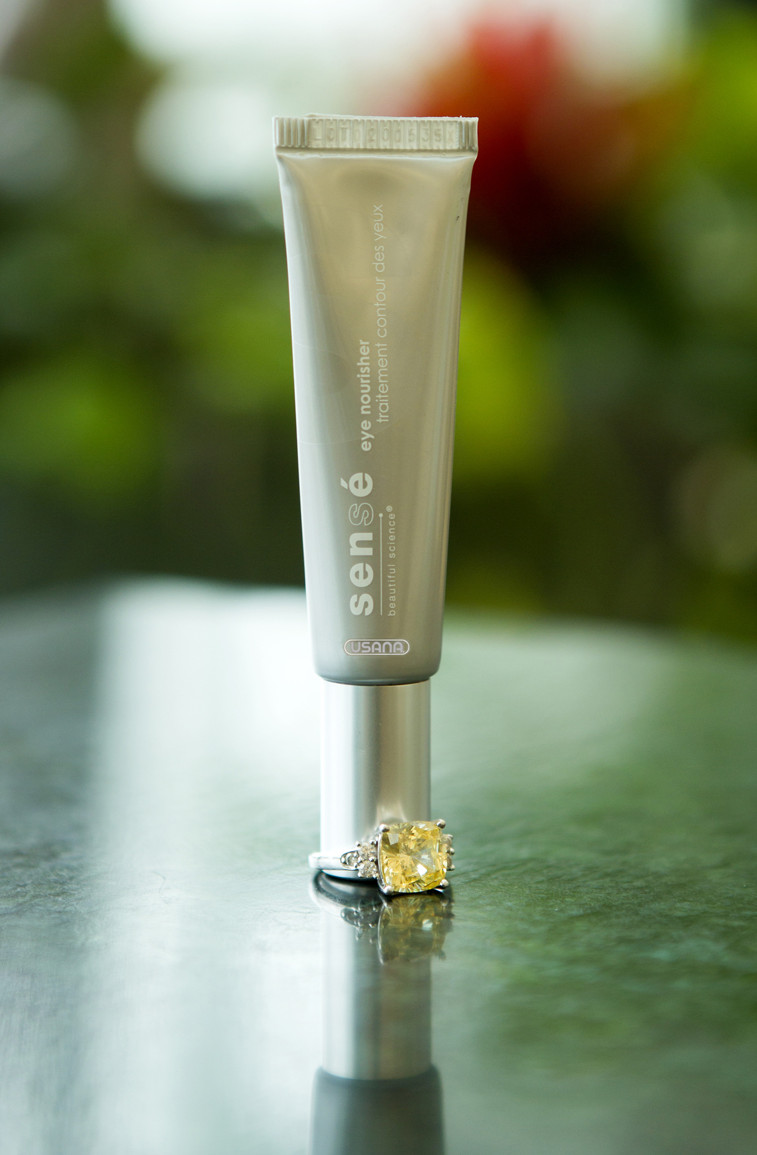 Apply generous amounts of UV protection whenever you plan to be out in the sun. Wear a hat, sunglasses, and clothing to cover your arms and legs for added protection.
Be sure to apply your Daytime Protective Emulsion with SPF 15 under your makeup (buy the added SPF) to further combat the influences of the sun and other elements.
If you still want to add some color to your skin, use a self-tanning lotion or spray to get that beautiful glow. It looks just as authentic as the real thing (in fact, better for those of us who can't tan) but without the damaging effects.
4. I Will Love My Skin Through Sickness and in Health
Like me, maybe you spent too many hours out in the sun without protection, causing extensive damage to your skin. If that's the case, you will need a more aggressive treatment in addition to your daily care, like Sensé's Rice Bran Polisher. It removes the impurities from your skin and leaves your skin looking clearer and more radiant. In addition, a treatment of Sensé's Nutritious Creme Masque will leave your skin feeling sooth, softened, and restored.
5. I Will Make a Lifelong Commitment to Care for My Skin
Even if you're a commitment-phobe, it's not too late to start building a healthy relationship with your skin. Commit now to start loving your skin each day. You will notice a difference in just a week or two. I know I have.
Say "I Do" to loving your skin and start enjoying a beautiful, glowing life together. Congratulations and best wishes to you both!
To learn more about Sensé skin-care products, please visit www.beautifulscience.com and like us on Facebook! Previous Inside Beauty posts can be found here. Some USANA products are available only in select markets.
*These statements have not been evaluated by the Food and Drug Administration. This product is not intended to diagnose, treat, cure, or prevent any disease.

We're proud to bring you the freshest content on the web! Follow USANA on Twitter, like our USANA Facebook page and enjoy the latest videos on the official USANA YouTube channel.

Learn what USANA is doing to make the world a better place.
The future of personalized health and nutrition is now available with USANA's True Health Assessment.
https://whatsupusana.com/wp-content/uploads/2014/02/158398569.jpg
533
800
Misty Dangel
http://whatsupusana.com/wp-content/uploads/2019/11/USANA_Logo_Black.png
Misty Dangel
2014-02-17 08:00:10
2014-02-16 16:16:07
Inside Beauty: Vow to Love Your Skin