Guest Post — Let's Talk About Foot Spa Routine with Sensé
The following is a guest post written by Bea Kinnear, a USANA Associate and author of Your Skin & You. She is owner and moderator of the Yahoo! Sensé Help Site, where she works with Kathleen Rockney, Jacquie Malinowski, and Janet Bernstein to educate members about skin care.
The site is where a version of this and other articles in the "Let's Talk" series originally appeared. Bea has agreed to share select articles with What's Up, USANA? as a resource for readers to learn more about Sensé products. Read previous posts here.

Taking care of your feet is not just a summer event so you can show them off in those cute sandals. Foot care is important year-round.
For a rejuvenating and relaxing foot spa in your own home, a portable electric foot spa unit with the water temperature control, vibrator and water jets is ideal.
However, if you don't have one of these units, a large square, plastic container will work just fine. You might not have the advantage of maintaining heat or jetted water, but you will still enjoy the results of your foot spa pampering.
Choose a time that you know you will not be disturbed for at least an hour. Pick a location that will be comfortable. (Maybe in your favorite chair, in front of the TV) Ahead of time, collect all the things below you'll need:
Sensé products

Body Polishing Gloves
Energizing Shower Gel
Rice Bran Polisher
Night Renewal Creme
Firming Body Nourisher /or
Serum Intensive

Hot water
Fluffy towel
Pumice stone or coarse file
Step 1
Prepare the water with shower gel so you have some nice foaming bubbles. If you're using a portable spa you might need to turn off the water jets.
Soak your feet for at least 15 minutes. Lift out your first foot to start removing the dead layers of skin that have been softened on your heel. Use the body gloves, pumice stone or file. (Please note: Don't scrub too hard with the file or stone. It can do severe damage when someone goes at it with too much enthusiasm!)
When done, place your foot back into the foot bath and do the same for the other foot.
Step 2
After rinsing in the foot bath, towel dry your first foot and then rub the Rice Bran Polisher all over, concentrating on the dry areas, like the heel, top and around the toes.
Gently brace your foot out of the water on the edge of your spa or a stool. Repeat this with your other foot and leave the Rice Bran Polisher on for at least 10 to 15 minutes.
Return your feet to the spa water, wash off the entire product, and remove more dead skin until your feet feel smooth. Towel dry. (You likely will not have anymore dead dry skin at this point.)
You can take the opportunity here to clean under the toenails and buff them if you wish. If your spa water is still clean, rinse your feet once more, then towel dry.
Step 3
Move the portable spa out of your way and use one of these products: The Firming Body Nourisher, Night Renewal Creme or the Serum Intensive. (I recommend trying one, then using the other the next time.)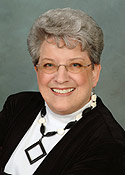 Massage the product all over your soft feet. This entire process can be repeated as often as required to condition your heels. It can also be used on your hands to prevent premature wrinkling.
Be sure to give your legs that extra touch while you are at it. Dampen them and massage in the Firming Body Nourisher.
Learn more about Sensé. For an application to join the Sensé Help Site, please contact Bea.
Be in the know! Follow USANA on Twitter and like our USANA Facebook page for the latest news and notes.
http://whatsupusana.com/wp-content/uploads/2019/11/USANA_Logo_Black.png
0
0
USANA Health Sciences
http://whatsupusana.com/wp-content/uploads/2019/11/USANA_Logo_Black.png
USANA Health Sciences
2012-03-28 07:32:16
2017-02-22 16:55:48
Guest Post — Let's Talk About Foot Spa Routine with Sensé