USANA Inside Beauty: Wake Up to Gorgeous!
While you're sleeping is the perfect time for your body to recover from the stress of the day so you can wake up beautiful. To get a little more out of your zzz's, try these helpful tips!
1.  Condition those locks
For extra moisture, try a deep conditioning treatment before bed. I like Sensé Nourishing Conditioner. Apply it liberally to clean, damp locks and then leave on for 10 minutes. Rinse with cold water (helps seal hair cuticle for shine). Allow hair to dry completely before hitting the hay. For extra shine and manageability switch to a satin pillowcase.
2. Give your skin some TLC 
At night, your skin works hard to repair itself. Help it out by applying an ultra moisturizing night treatment like Sensé Night Renewal. It's packed with nutrients and Regenisomes™  Enzyme Technology, which both help to renew your skin for a more soft, supple complexion.
3. Don't forget your nails
Your hands and nails can tell your age more than you think. Keep them looking young with Sense Intensive Hand Therapy. This rich cream works deep in the layers of your skin to counteract harsh, environmental stress. Also, more extra cuticle moisture, try a little pure olive oil on and around your cuticles.
Having trouble getting sound sleep? Rest easy with USANA's Pure Rest melatonin supplement. It's important to get eight solid hours of sleep every night. Not getting enough will not only make you grumpy and feeling sluggish, but lack of sleep can take its toll on your skin as well.
Well there's the scoop!
Wishing you all beauty and health.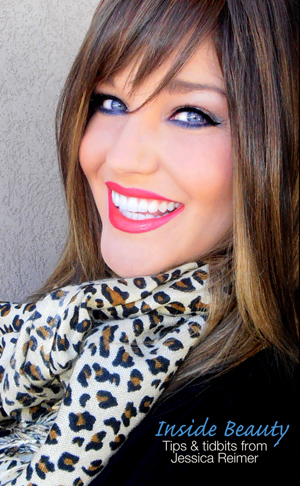 Jessica Reimer is a senior marketing manager at USANA Health Sciences. If you have any stories, comments, or questions that you would like to see addressed in this feature, please send them to [email protected].
To learn more about Sensé skin-care products, please visit www.beautifulscience.com and like us on Facebook! Previous Inside Beauty posts can be found here. Some USANA products are available only in select markets.
We're proud to bring you the freshest content on the web! Follow USANA on Twitter, like our USANA Facebook page and enjoy the latest videos on the official USANA YouTube channel.

Learn what USANA is doing to make the world a better place.
The future of personalized health and nutrition is now available with USANA's True Health Assessment.
https://whatsupusana.com/wp-content/uploads/2013/05/121201398.jpg
361
640
Jessica Reimer
http://whatsupusana.com/wp-content/uploads/2019/11/USANA_Logo_Black.png
Jessica Reimer
2013-05-22 08:00:51
2013-05-21 10:52:51
USANA Inside Beauty: Wake Up to Gorgeous!