Guest Post — Let's Talk About Sensé Energizing Shower Gel
The following is a guest post written by Bea Kinnear, a USANA Associate and author of Your Skin & You. She is owner and moderator of the Yahoo! Sensé Help Site, where she works with Kathleen Rockney, Jacquie Malinowski, and Janet Bernstein to educate members about skin care.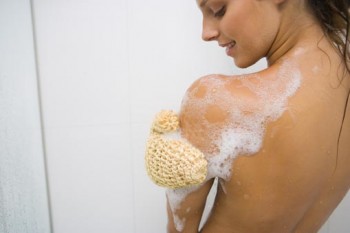 The site is where a version of this and other articles in the "Let's Talk" series originally appeared. Bea has agreed to share select articles with What's Up, USANA? as a resource for readers to learn more about Sensé products. Read previous posts here.

Exfoliating your skin from the neck down is just as important as exfoliating your face. It helps the skin absorb moisture better, unclogs the pores (especially on your back), and allows healthier skin cells to surface.
Vitamins, proteins and amino acids all help skin, but in your shower gel you also need antibacterial and antifungal ingredients.
Body Cleanser Basics
Just like products for our face, body cleansers should contain gentle, non-detergent foaming cleansing agents that are suitable for all skin types. A body cleanser must be gentle to avoid drying the skin yet effective in washing away impurities.
Generally, body cleanser gels tend to be less drying than bar soaps. Sensé Shower Gel does not leave residue on skin that you find with bar soaps, therefore, the chance of irritation or dryness is reduced.
If you find that after showering some body areas begin to itch, first consider a possible allergy or sensitivity to one or more of the ingredients. However, you should also consider the possibility that either your laundry detergent or fabric softener could be creating this problem.
The chemicals used in fabric softeners are heat activated and when you towel dry, a little of the softener likely will rub off on your skin and may cause itching.
Should you overheat while you sleep, the same chemicals used in the laundry soap and fabric softeners in your sheets and pillowcases could also be a problem, especially if you have dry, sensitive, or acne-prone skin.
You can expect the best when you wake up in the morning to experience Sensé Energizing Shower Gel. A relaxing bath or invigorating shower with this soap-free formula will delight the senses.
Sensé Energizing Shower Gel
Sensé Energizing Shower Gel contains unique blends of plant extracts like Echinacea and centella that refine and firm your skin.
Sensé Shower Gel also contains moisturizers such as Irish moss, avocado oil, jojoba oil, and mallow, with powerful nutrients like green tea and whole grape that contain antioxidants in the form of Vitamins C and E.
Calcium PCA aids your skin in its role as an outer protective barrier and Sensé's invigorating soap-free formula gently exfoliates while leaving your skin feeling smooth and soft.
For best results in the shower, squeeze a small amount of the Energizing Shower Gel onto a wet nylon puffball to lather up the moisturizing formula. Always keep the shower gel handy in the bath or shower to pamper your whole body.
Within three minutes of your bath or shower, follow up with the Sensé Firming Body Nourisher to capture the full benefits of retaining moisture and leaving your skin soft and smooth.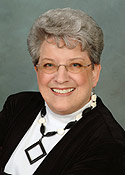 Note: Energizing Shower Gel and Firming Body Nourisher are also excellent shaving aids and are preserved with USANA's own chemical free Liquid Crystal Self-Preserving technology.
Gentle Daily Cleanser for your face, Energizing Shower Gel for your body! What a perfect way to start your day!
Learn more about Sensé. For an application to join the Sensé Help Site, please contact Bea.
http://whatsupusana.com/wp-content/uploads/2019/11/USANA_Logo_Black.png
0
0
USANA Health Sciences
http://whatsupusana.com/wp-content/uploads/2019/11/USANA_Logo_Black.png
USANA Health Sciences
2012-02-29 08:23:42
2017-02-22 16:55:49
Guest Post — Let's Talk About Sensé Energizing Shower Gel