USANA Foods: Tools for a Healthier, Happier Life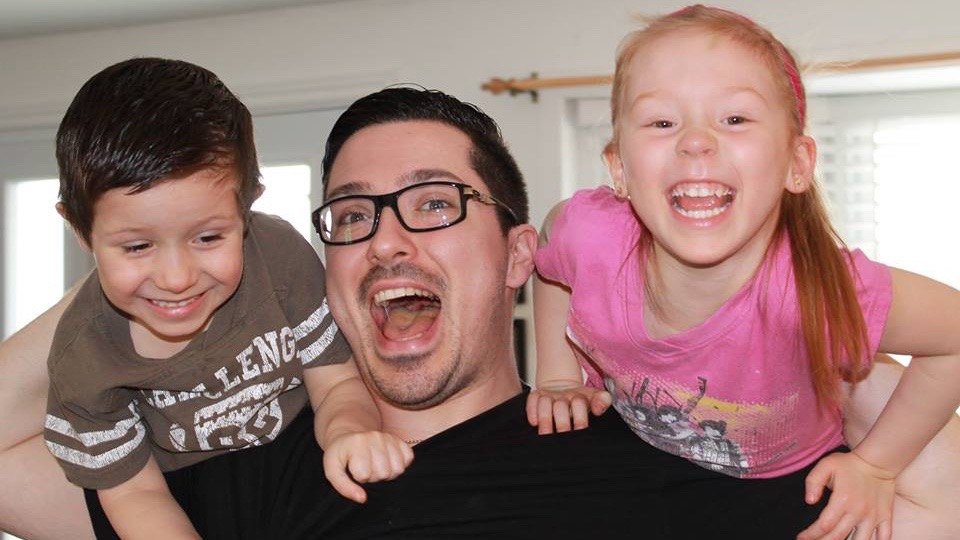 A Weight is Lifted
Every once in a while you meet someone in life whose story is so inspiring you feel compelled to share it. Kevin Boucher's story is one of these. Recently, I had the opportunity to travel to Toronto to celebrate Canada's National Celebration with USANA. While there, I met Kevin, a French Associate from Montreal, Quebec, when I happened to take the empty seat next to him at a banquet table during the awards gala.
As we started chatting, I asked Kevin how long he's been with USANA. "Well I've been doing my USANA business for a year now, and I'm a Builder."
"That's great! How's it been so far?" I asked as I casually watched Associates walk across the stage for recognition.
"Well I've already lost 70 pounds since I started with USANA, so it's been pretty incredible," he responded.
"Wait, what? You lost 70 pounds in the last year?" I whipped around in my chair to fully look at him. "How on earth did you manage that?" Frankly, I was a little flabbergasted, and I was trying to imagine Kevin being 70 pounds heavier but couldn't quite picture it.
"I've actually done the RESET* program two times now," Kevin said. "I love USANA Foods." At this point, I wanted to know his whole story, so I made myself comfortable and asked if he would be willing to recount the journey behind his incredible transformation.
His Motivation
"My motivation was my family and my kids," Kevin began. He used to weigh close to 300 pounds and found it difficult to do many of the activities he enjoyed. In fact, due to intense back pain, he wasn't able to play with his three-year-old son and four-year-old daughter. Now, 70 pounds lighter, he literally feels like a giant weight has been lifted. "Just to be able to play with my kids now is a miracle to me, because it's something I wasn't really able to do before."
I was curious to know more. "So how did you keep motivated during your weight-loss journey?" I have a hard enough time motivating myself just to eat enough vegetables every day, and this in comparison seemed like an impossible feat.
"My state of health and losing the weight was a motivation," Kevin said. "And when people look at you and compliment you for all the hard work you've done, you realize you've become a source of motivation for them, and you don't want to stop. You want to go further and stay focused on your objectives."
"So what would you say has been the biggest obstacle that you've faced?" I asked.
"It's definitely been food," Kevin said. "I've been conditioned to always finish my plate, eat fast, and to eat fast food. Plus, I was always inactive."
Kevin recounted how he had to change his habits and how hard it was in the beginning. For him, it was helpful to think of it not as a diet when it came to the shakes and snack bars. It was easier for him to view them as tools for healthier eating habits. He also had to go from couch to kickin' it and start exercising. This included facing his fears and going to the gym.
Exercise…for Fun?
Now, Kevin enjoys working out. "Through my journey I fell in love with exercise," he said. "I ran five kilometers (about three miles) two to three times per week, and I did bodybuilding as well. And my body made some big changes! I feel better than I ever have before, and I still do the exercises now."
When asked what piece of advice he would give to others wanting to lose weight, Kevin said the following: "Believe in yourself and that your body is a temple that you must take care of. Darren Hardy just taught us in a workshop earlier that it doesn't matter your background, your upbringing, or your education. You can still succeed. Find your 'personal why,' and you will be unstoppable!"
So what will the future bring for Kevin?
One thing he is eager about is using the new MySmartFoods™ and completing the new MySmart™Start Challenge. "I really want to do this," he says. "The new foods will be better than the originals because they are more unique and customizable. We are already the best, but USANA has raised the bar again."
*Individual results may vary. The 5-day RESET weight-management system lowers your daily caloric intake and recommends moderate exercise for best results. Typical results are 4.5 lb. in five days.
We're proud to bring you the freshest content on the web! Follow USANA on Twitter, like our USANA Facebook page and enjoy the latest videos on the official USANA YouTube channel.

Learn what USANA is doing to make the world a better place.
The future of personalized health and nutrition is now available with USANA's True Health Assessment.
https://whatsupusana.com/wp-content/uploads/2016/03/12527725_10208956760065049_452528115_n-1.jpg
540
960
Matt Jaggi
http://whatsupusana.com/wp-content/uploads/2019/11/USANA_Logo_Black.png
Matt Jaggi
2016-03-23 04:00:03
2017-02-23 06:52:10
USANA Foods: Tools for a Healthier, Happier Life