Elements of Excellence: Expertise
The PhD that follows Kevin Spelman's name already says a lot. Those three letters represent a rarified level of knowledge. But painting a full picture of the expertise of USANA's executive vice president of research and development requires much more.
Kevin Spelman, PhD, post-doctoral fellow at the National Institutes of Health, Marie Curie fellow in the European Union, former advisor to the White House Commission of Complementary and Alternative Medicine, publisher of 27 scientific papers, and 30-year veteran of the natural-products industry.
We sat down with Dr. Spelman to find out more about him, the amazing team of scientists at USANA, and what innovation means to him.
When did you know you wanted to be a scientist?
Early on, as a young child. I can't give you an age. I was always interested in the way things worked. I was especially interested in biology, the wonderment of life. This sometimes got me in trouble with my parents. I once built an ant farm in the bathtub when I was quite young.
What was it about biology that sparked some inspiration for you?
Life is juicy. For me, chemistry was fascinating, but too dry. Biology gave chemistry meaning to me. I'm just fascinated by life, whether it's social structures, the xenohormetic physiological cues from our surrounding environment, the molecular pathways of our bodies' web of life, or the network nature of ecology. I'm fascinated by all of it, particularly on a molecular level. I tend to think on a molecular level, as well as from the 30,000-foot view.
Why did you want to focus on nutrition?
My own health, actually. I was frequently ill as a child. In my early 20s, I started really getting interested in what type of foods I was eating and the impact it was having on me. It made a huge difference in my health and made me understand that there was much more to health than what our medical community knew.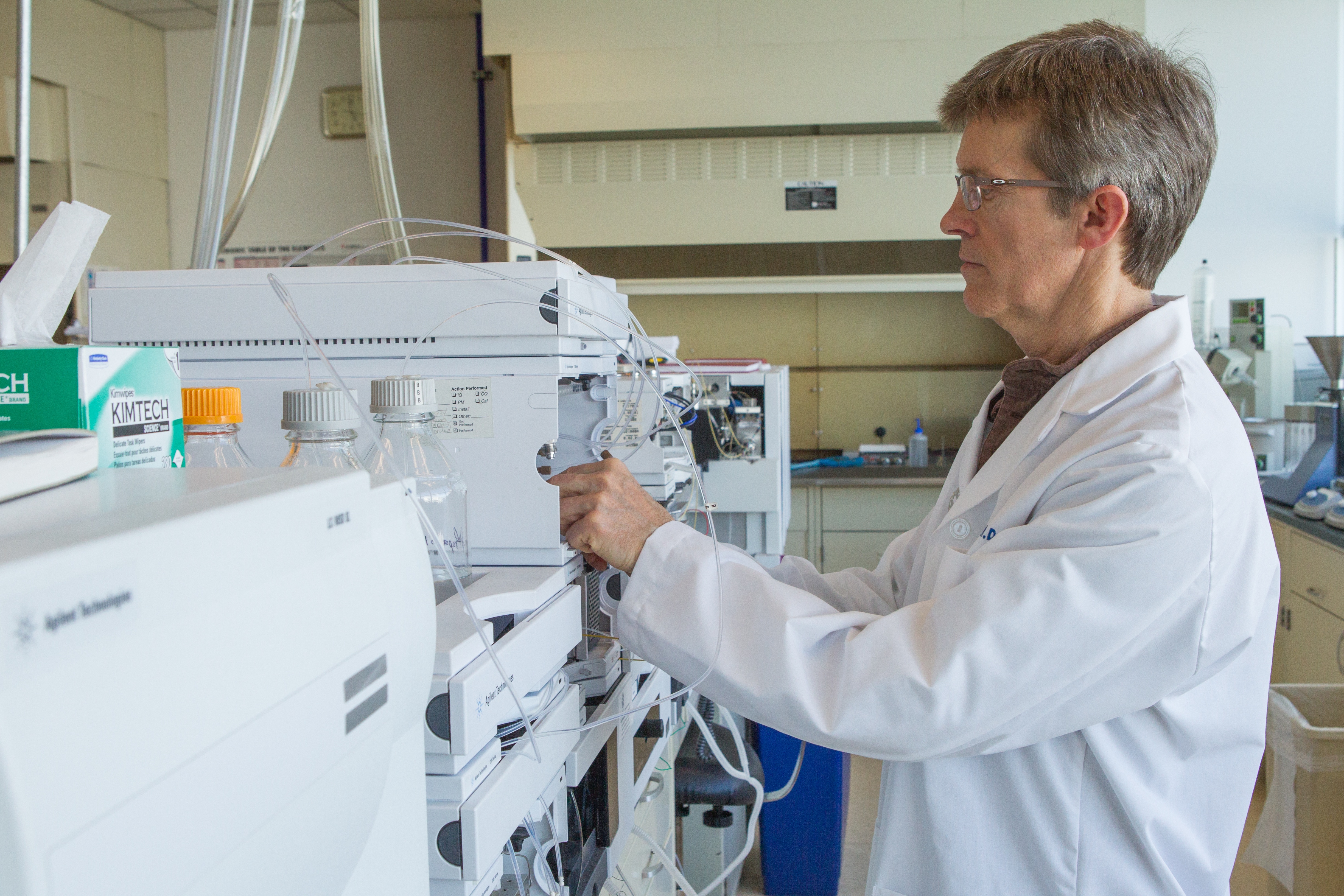 You have so much amazing experience. What made you choose USANA?
Honestly, Dr. Wentz. Seeing that USANA really is based in science—and everybody says that—but USANA really came from a scientist's conception of wanting to improve human health. After hearing Dr. Wentz' story, he won me over.
What do you think sets USANA apart scientifically?
The quality of our R&D team. We have some very thoughtful and critically thinking scientists in the R&D department that really want the very best for every product that goes out. I've been in natural products for 30 years. It is unfortunate that R&D teams are more than occasionally an illusory part of supplement companies. Our R&D team is real, hardcore, and well-funded. We spend a lot of resources getting everything just right. The fact that we have pharmaceutical-grade GMPs was another thing that won me over. I thought to myself, "USANA is really serious about their quality control." Our QC is just spot-on in terms of pharmaceutical GMPs. I think those are the things that really set us apart.
Why is it so important to ground our products in scientific research and not just chase trends?
We're not a member of the molecule of the month club. We want something real. We want something that's going to last. We want something that's really going to improve people's health over long-term use. Trends often don't do that.
We've added a new senior scientist (Rachel A. Brewer, PhD, senior scientist specializing in microbiome research). How did you start to add to the R&D team?
We started with a preexisting base of excellent scientists, so that was an important piece. Then we hunted for the brightest minds we could find. Since we already had a good foundation with some highly experienced and intelligent scientists, and then we added in a microbiome expert to our R&D team, we have generated an extraordinary and exciting innovative potential.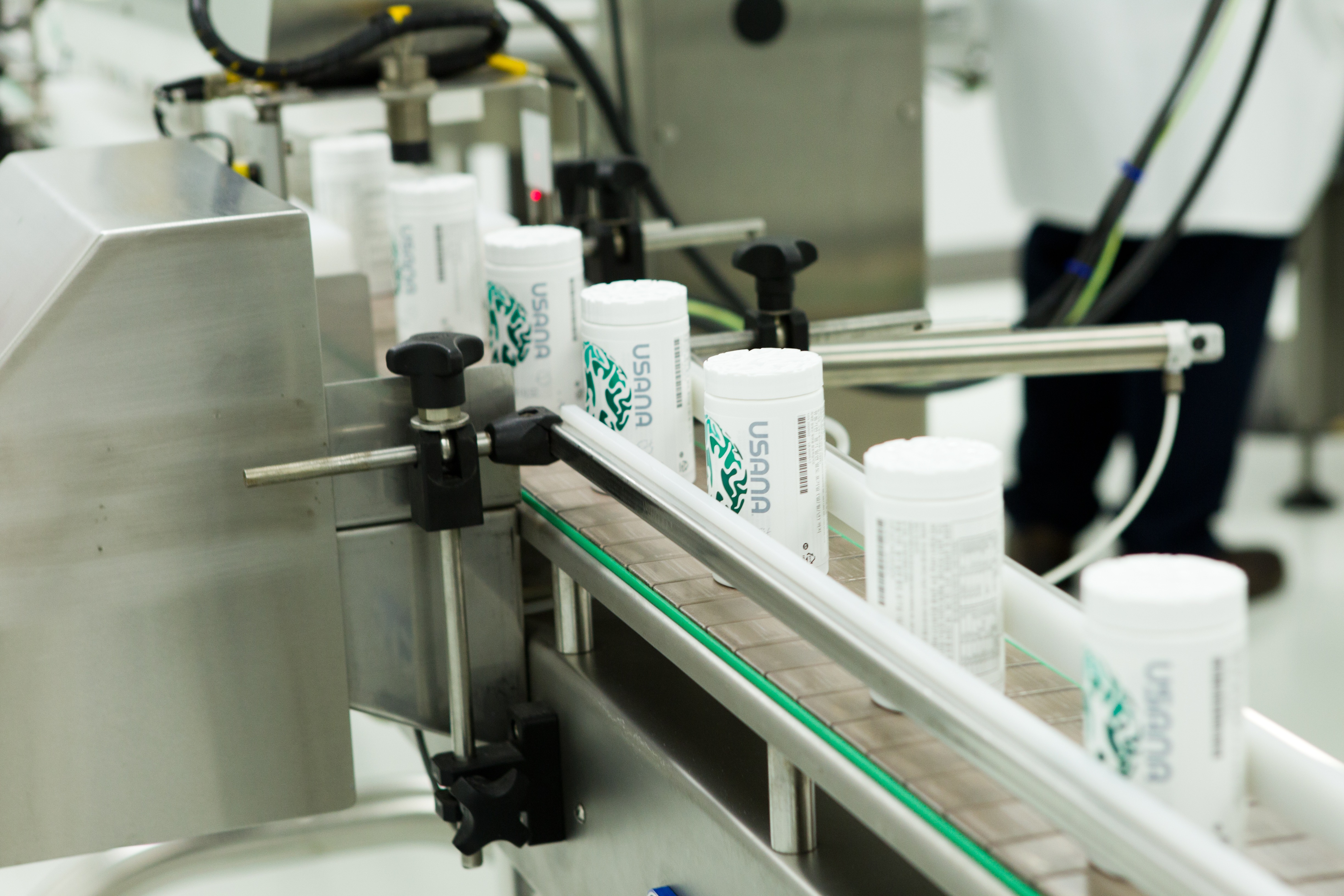 What does Dr. Wentz' vision mean to you?
It means that he's really got his heart and his mind in the right place. He was innovative early on, in a way that nobody else was, and he took a chance, a risk, and it turned out to be the right thing to do. I think that's one of the things I keep having to remind myself and the team is that we have to push our comfort level. Innovation is stepping into the unknown. We are not interested in "me too" products.
Why is innovation so important to you and to USANA?
I think because our Associates see that we are leading the way in nutritional science and they expect that. And the only way we're going to continue to lead the way is to be innovative and to step into uncharted territory. It is my goal that USANA continues to disrupt the natural products industry by putting out novel products based on cutting-edge research in the nutritional sciences. We have everything in place to be 15 strides ahead of our competition.
We're proud to bring you the freshest content on the web! Follow USANA on Twitter, like our USANA Facebook page and enjoy the latest videos on the official USANA YouTube channel.

Learn what USANA is doing to make the world a better place.
The future of personalized health and nutrition is now available with USANA's True Health Assessment.
https://whatsupusana.com/wp-content/uploads/2016/04/Expertise_featured-2.jpg
900
1600
David Baker
http://whatsupusana.com/wp-content/uploads/2019/11/USANA_Logo_Black.png
David Baker
2016-04-28 04:00:47
2016-06-20 07:27:12
Elements of Excellence: Expertise