Elements of Excellence: Integrity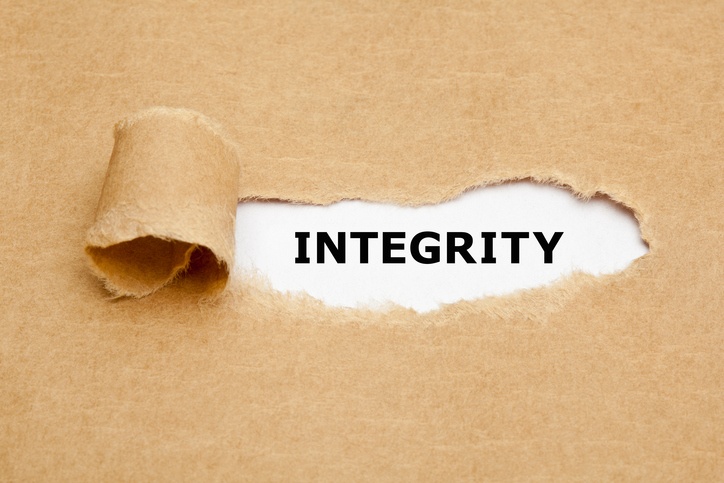 Integrity is hard to acquire, but it sure makes things easy. It has a way of simplifying the world.
Those equipped with integrity's internal GPS choose the right path—every time. Not because it's easy. Not even because it's hard. But because the right path is the only path.
Integrity is the catalyst for uncompromising commitment to excellence. It inspires a devotion to doing the best for those who trust you. And it's expressed in actions that make your words ring with greater truth every day.
At USANA, integrity guides everything we do. And it's one of the elements that contributes to the peerless quality of our products and makes us the company you trust with your health.
Integrity Every Step of the Way
When you make products in-house—like we do with virtually everything that carries our name—you control every step in the process. And that's how we like it. Does that make us control freaks? Maybe.
But we do it for a simple reason: you depend on our products. From raw ingredient to finished package, elemental integrity—that internal GPS—guides our actions and processes so we offer excellence, and nothing less.
We start with the best ingredients, even though they might cost more. And then we test every lot of raw materials for safety, identity, purity, potency, and quality. It's not the industry standard, but it's the right thing to do to guarantee quality.
We don't have to adhere to pharmaceutical-grade Good Manufacturing Practices (GMP). It adds complexity and requires clean-room environments, extra protective gear for manufacturing employees, and much more. We do it anyway, because—you guessed it—we're devoted to delivering the highest quality products for you.
And we're not done yet.
Samples of finished tablets undergo full chemical, physical, and contamination testing. We verify label claims. Tablets get dissolved in a solution that simulates stomach acid to check disintegration. We bounce tablets around to see if they break too easily. Then we keep samples for stability testing.
Our Name, Our Promise
All the extra time, effort, and expense aren't optional. Not for us.
No matter what it takes, our commitment to quality won't waiver. It can't. The USANA name is a promise to those who pick up our products, who trust us with their most precious asset—health.
We guarantee potency. We vow that what's on the label is in the product. We promise that we've done everything in our power to produce the highest-quality supplement.
Not because it's easy. Not even because it's hard. But because our integrity makes uncompromising excellence inevitable.
We're proud to bring you the freshest content on the web! Follow USANA on Twitter, like our USANA Facebook page and enjoy the latest videos on the official USANA YouTube channel.

Learn what USANA is doing to make the world a better place.
The future of personalized health and nutrition is now available with USANA's True Health Assessment.
https://whatsupusana.com/wp-content/uploads/2016/05/Integrity_featured.jpg
900
1600
David Baker
http://whatsupusana.com/wp-content/uploads/2019/11/USANA_Logo_Black.png
David Baker
2016-05-12 04:00:52
2016-05-11 15:33:12
Elements of Excellence: Integrity