USANA Canada XRC: A Rousing Success on Day 1
I've worked at USANA going on 5 years now and I've attended several corporate-sponsored live events.
And whether it's an International Convention, a special training, or a Cross-Regional Conference (XRC), I always walk away feeling inspired and educated.
Today was no different, as the 2012 Canada XRC kicked off in Toronto.
From the heartfelt words about the importance of family spoken by USANA CEO Dave Wentz to the passionate presentation about love courtesy of Line Dubois to the motivating speech on leadership from Ani Black to the on-point message delivered by Jordan Kemper to the many others who took the stage on Friday, you couldn't help but feel inspired by the speakers.
I hope you're all following @USANAinc on Twitter! Be sure to use the #usanaXRC hash tag with your tweets so we can join in the conversation.
I spent much of the day wandering back and forth between the main stage and the outer foyer area, home to the marketing team's extremely popular booth.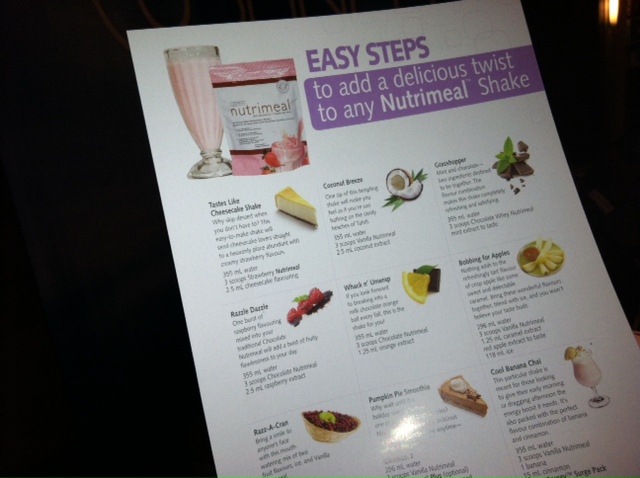 All-new flashy flyers were a hit, as were samples of Rev3® Energy and Chocolate Fusion Nutrition Bars. Attendees couldn't get enough!
[youtube]UEMRUMCN_WM[/youtube]
If you're unable to view the video, please click here.
I'd like to give a special shout-out to Kellie Thompson, USANA's Vice President of Information Technology, for showing some social media love. Incredible presentation about the value of utilizing social media, the importance of customer service, and the effectiveness of video!
Tonight many of the XRC-ers will be attending the much-anticipated Awards Gala Banquet. Congratulations in advance to all who will be recognized.
Until tomorrow… I leave you with this, a little something from USANA's Chief Communications Officer Dan Macuga. I tweeted earlier that I didn't have video, but fortunately he danced again!
[youtube]oruRXVZUR04[/youtube]
If you're unable to view the video, please click here.
http://whatsupusana.com/wp-content/uploads/2019/11/USANA_Logo_Black.png
0
0
Tim Haran
http://whatsupusana.com/wp-content/uploads/2019/11/USANA_Logo_Black.png
Tim Haran
2012-02-17 15:39:24
2017-09-11 08:59:36
USANA Canada XRC: A Rousing Success on Day 1