USANA @ 20: Pete Van Duser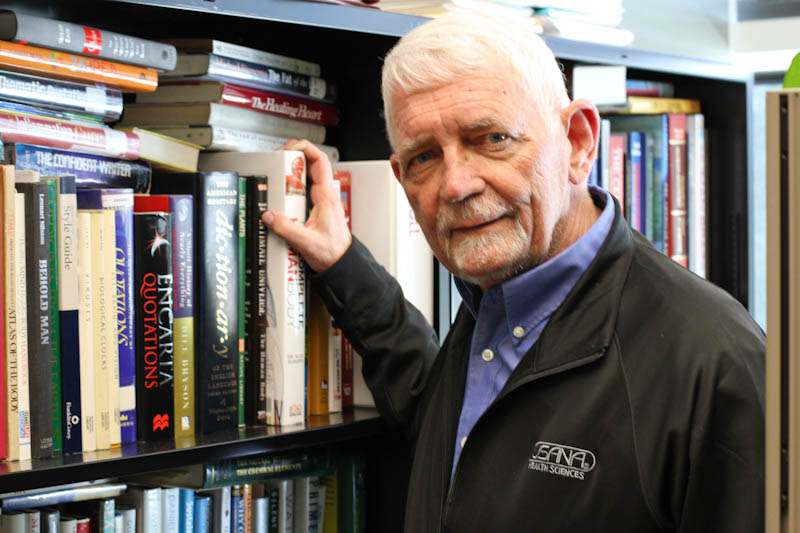 You may never have heard of Pete Van Duser. But if you've ever worked with USANA, he's probably heard of you.
Pete first joined Dr. Wentz at Gull Laboratories in 1982, where USANA began as Gull Medical Products. When USANA became a separate company, Pete remained at Gull until it was sold in 1998, then joined USANA as a technical writer.
Today, as a senior writer for USANA, Pete's influence can be found in many areas, including marketing materials, investor relations, speech writing, presentations, and annual and quarterly reports.
This is not easy stuff. Even more, Pete has another major role at USANA — he assists Dr. Wentz in writing his speeches.
Pete originally joined a diagnostics company as a writer because he had some background in healthcare as a hospital laboratory technician and as a writer, writing books, screenplays, TV ad scripting, and more.
Pete's technical knowledge of human biology and healthcare have allowed him to work closely with Dr. Wentz on research for USANA. While always finding human biology fascinating, Pete found he enjoyed translating highly scientific research into layman's terms.
Celebrating You
Pete is heavily involved with work produced by USANA Studios. "The Studios group consists of an amazing crew of extremely talented individuals," Pete says. "Being on a team of such creative individuals and having them express appreciation for the work I do makes it a pleasure to come to work each day."
When Pete was at Gull, one of his roles was writing and editing the monthly employee newspaper, and he enjoyed it because each issue included an employee profile. Pete would conduct interviews with the employees, and he learned that every one of them — without exception — had something unusual or fascinating that they did or were interested in.
Pete realized that even the people who on the surface appeared dull had something worth talking about if one took the time to investigate. Pete extends this same attitude toward USANA employees, being curious about what makes each person different and special.
According to…
"Pete has been my right arm over the years in literature research and writing. I am particularly impressed with Pete's unique ability to work long hours on a project, and then be completely understanding if the direction or topic needs to be changed. He never hesitates or gets deflated. I can always count on him to have the graphics or slides ready for my talks, even with my last minute changes."
— Dr. Myron Wentz, USANA Founder
You Might Not Know…
Aside from the many contributions he makes to USANA every day, few people know that it was actually Pete who came up with the name USANA and the tagline "Nutritionals You Can Trust." Most of the time, people just accept the name of a company but never put too much thought into how it came about or who thought of it. Well done, Pete!
It Happened in '96…
In February 1996, the Canada market opened, marking USANA's first steps as an international company. Look how far we've come: USANA is now open in 18 countries around the globe…and more are on the way!
——————–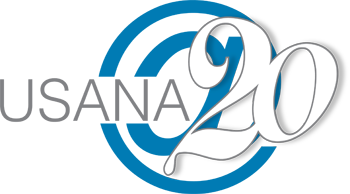 About the Series: We're celebrating USANA's 20th anniversary with USANA @ 20, a series featuring difference-makers — not only individuals, but departments, products, and more — who have had a significant impact on USANA and are poised to propel us into the future. We hope you enjoy learning more about just a few of the reasons USANA is, and will continue to be, a world-class company. To learn more about this series and to read previous installments, please visit USANA @ 20.
https://whatsupusana.com/wp-content/uploads/2012/04/Pete_Van_Duser_Blog.jpg
533
800
Mallory Moger
http://whatsupusana.com/wp-content/uploads/2019/11/USANA_Logo_Black.png
Mallory Moger
2012-04-30 08:14:14
2012-05-24 11:20:14
USANA @ 20: Pete Van Duser