USANA @ 20: Distributor Services
There's no way we could get through the entire USANA @ 20 series without recognizing award-winning Distributor Services, one of the company's most important departments.
Associates (and probably the rest of us) would be lost without the guidance and knowledge of these customer service professionals. These are the employees speaking with Associates day in and day out about any variety of USANA topics, so naturally, they accumulate a wide spectrum of direct-selling knowledge.
And it's this knowledge that makes them so valuable to USANA.
The improvements to the call center over the past 20 years have forever changed the way Associates communicate with our home office. So it's quite exciting to imagine what improvements are in store for the next 20 years!
Celebrating You
Take a look at the numbers Alan Bergstrom, USANA's vice president of Europe and customer appreciation, listed in his speech at a recent customer service luncheon:
7,179,099 — Number of calls answered from 2003 until April 2012
87.78 percent — Percentage of calls answered within 30 seconds from 2003 to 2011
21 percent — Percentage of scheduled work time spent supporting other departments since 2007
60 — Number of past Distributor Service Representatives (DSRs) who have been promoted to different roles or departments within USANA
I dare you to find another call center with stats like those! It's rare in today's world of frustrating, ineffective customer service representatives. I guess you could call it "the USANA Difference."
According to…
"I spent the first year and a half of my 16-year USANA career in the Distributor Services department, and it was a great experience. I got to work with a wonderful group of people every day, and being able to help Associates on the phone (especially those just starting out) was very satisfying. I loved having answers to their questions and playing a small role in helping them with their business."
— Laura Lewis, USANA's Creative Services Supervisor and former call center employee
It Happened in '03…
In 2003, Dave Wentz was officially promoted to president of USANA Health Sciences, a position he held until July 2008 when he was appointed to his current role as chief executive officer. Since 2003, Dave has earned numerous accolades, including being listed on Forbes.com's 2009 list of America's Most Powerful CEOs 40 & Under.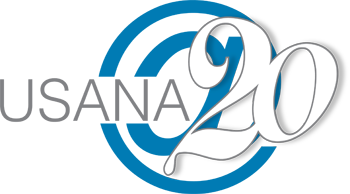 About the Series: We're celebrating USANA's 20th anniversary with USANA @ 20, a series featuring difference-makers — not only individuals, but departments, products, and more — who have had a significant impact on USANA and are poised to propel us into the future. We hope you enjoy learning more about just a few of the reasons USANA is, and will continue to be, a world-class company. To learn more about this series and to read previous installments, please visit [email protected].
https://whatsupusana.com/wp-content/uploads/2012/06/DSR-Featured-2.jpg
360
640
Nick Peterson
http://whatsupusana.com/wp-content/uploads/2019/11/USANA_Logo_Black.png
Nick Peterson
2012-06-18 08:19:00
2012-06-18 09:43:02
USANA @ 20: Distributor Services