USANA @ 20: The Essentials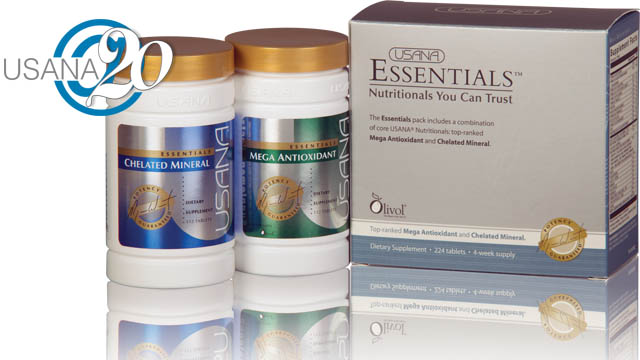 Cells are the basic unit of life — at least that's what our overly enthusiastic high school biology teachers always taught us. It's certainly easy to understand why — they're fascinating. Cells provide us with the ability to live. And that's pretty cool.
So it's no wonder that Dr. Wentz has been studying cells for nearly half a century. Through his research, he realized that when we provide cells with the right nutrients, they, in turn, support good health. And this basic building block of knowledge led Dr. Wentz to develop our flagship product: the USANA® Essentials™.
But just because the Essentials was originally created 20 years ago doesn't mean USANA has stuck with the same formula — which was revolutionary back in 1992. The Essentials now features Olivol® — Olive Fruit Extract, and USANA's scientists continue to update the formula as new science is uncovered about nutritional supplements.
One of the great features about the Essentials is that it features two separate vitamin and mineral supplements: Mega Antioxidant and Chelated Mineral. You get a top-rated daily vitamin and antioxidant supplement and a mineral supplement all in one pack. Now that's an amazing duo!
Celebrating You
The Essentials has been one of USANA's top-selling products for years. And the reason why can be described in three words: incredible health benefits.
Mega Antioxidant helps support good heart health, vision, immunity, bone health, respiratory function, cell energy, detoxification, brain and nerve function, and skin, hair and nail health.* That's a long list of amazing benefits.
And when taken with Chelated Mineral, which also has health benefits too numerous to list, there's no questioning why the Essentials is so popular.
Over the years, the Essentials has caught the attention of major players in the nutrition industry. The Essentials was named Editor's Choice and received a top 5-star rating and a Gold Medal of Achievement™ from the NutriSearch Comparative Guide to Nutritional Supplements, Consumer Edition. The Essentials also won the 2010 Australian Business Awards for Product Excellence.
According to…
"For long-term good health, high-quality supplementation — the Essentials — is more important than ever. Today the medical establishment is gradually admitting that supplementation is a necessary component of a healthy diet. Even the FDA now agrees that, in many cases, their recommendations are lower than what is needed to provide optimal nutrition."
— Dr. Myron Wentz, USANA founder and chairman
You Might Not Know…
In the United States the Essentials contain bottles of Mega Antioxidant and Chelated Mineral. But it's not all the same for every country.
For instance, in Canada, the Essentials are Mega Antioxidant and MultiMineral Plus. In México, they're called USANA® Min and USANA® AO-Pro. Australia and New Zealand also use Mega Antioxidant, but drop the "Plus" on MultiMineral. Malaysia, on the other hand, uses Chelated Mineral and AO Pro.
This gets tricky for us writers, as we have to remember which market we are writing for when referencing the Essentials.
It Happened in '04…
There was a time USANA outsourced all of the company's productions. However, in 2004, USANA purchased FMG Productions — renamed USANA Studios — which was run by Kevin Guest, current USANA President of the Americas and Europe. USANA Studios is in charge of all of USANA's live productions, including International Convention and Cross-Regional Conferences, and any other videos and online video content.
——————–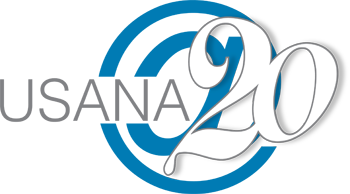 About the Series: We're celebrating USANA's 20th anniversary with USANA @ 20, a series featuring difference-makers — not only individuals, but departments, products, and more — who have had a significant impact on USANA and are poised to propel us into the future. We hope you enjoy learning more about just a few of the reasons USANA is, and will continue to be, a world-class company. To learn more about this series and to read previous installments, please visit USANA @ 20.
*These statements have not been evaluated by the Food and Drug Administration. This product is not intended to diagnose, treat, cure, or prevent any disease.
https://whatsupusana.com/wp-content/uploads/2012/06/Essentials-Featured.jpg
360
640
Missy Bird
http://whatsupusana.com/wp-content/uploads/2019/11/USANA_Logo_Black.png
Missy Bird
2012-06-25 08:29:42
2012-06-11 16:14:06
USANA @ 20: The Essentials