USANA @ 20: Research and Development
Dump your MyHealthPak™ out on the table. You'll see a variety of shapes, sizes, and colors. But they share a common ingredient — cutting-edge science.
Long before USANA's award-winning products reach your hands, they start in the pages of scientific literature and percolate in the imaginations of the unparalleled team of scientists on USANA's research and development (R&D) team.
Science has been a cornerstone of USANA since its founding — not surprising given the scientific pedigree of the founder. What Dr. Myron Wentz started 20 years ago has grown into a team of world-class scientists from various disciplines dedicated to the creation of the best science-based nutritional products in the world.
Some companies pay lip service to science. At the Home Office, the lab coats aren't a fashion statement — USANA lives and breathes science. The commitment to R&D is manifested in the high-tech labs populated by talented chemists, molecular and cellular biologists, nutritional biochemists, a pharmacist, research nurse, naturopathic physician, and sports science experts. It can also be seen in the investment in studies, equipment, and manpower to keep the company on the forefront of nutritional science. And it's money well spent.
Celebrating You
Every word of literature read, every pin-prick of every study, every R&D batch of product produced, every test performed in the lab has one person in mind: You, the consumer.
USANA goes to great lengths to ensure there's solid scientific backing for every product that bears the company name. And we do that because you deserve that kind of effort. You deserve products that work. Your health, and the health of your family and loved ones, deserves the very best science-based support.
The R&D department at USANA also puts a full staff of top scientists at your disposal. They inform, instruct, and answer questions. You can see them onstage at USANA events explaining the science behind the products you trust. They also provide information any time of the day at Ask The Scientists — your up-to-date online resource for all things science.
According to…
"There's a great similarity between our two departments, where we're both researching and innovating in our own spaces. And the fact that you guys are doing innovative research and always developing new and novel products that work tells us that we're not working with a company that's behind and following others — it's a company that's out in front and innovating and leading nutrition. That's the type of partnership we want in all areas of our preparation … We want to work with the innovators and the leaders and the people who are ahead of the curve, and USANA is definitely that in nutrition."
— Troy Flanagan, Director of High Performance, USSA
You Might Not Know…
USANA has 27 planned or ongoing studies, three of which are human clinical studies done in-house by the company's top-notch human clinical research team. USANA also collaborates with the Linus Pauling Institute and The Orthopedic Specialty Hospital, two titans of the scientific community engaged in groundbreaking research.
It Happened in '06… 
The company's commitment to science and investment in R&D resulted, as it frequently does, in the launch of amazing products designed to enhance your health. At the 2006 International Convention, USANA introduced the Oatmeal Raisin Nutrition Bar and Hepasil DTX™ — two products you can still enjoy today.
——————–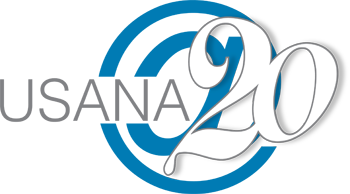 About the Series: We're celebrating USANA's 20th anniversary with USANA @ 20, a series featuring difference-makers — not only individuals, but departments, products, and more — who have had a significant impact on USANA and are poised to propel us into the future. We hope you enjoy learning more about just a few of the reasons USANA is, and will continue to be, a world-class company. To learn more about this series and to read previous installments, please visit USANA @ 20.
https://whatsupusana.com/wp-content/uploads/2012/07/Research-Development-Featured.jpg
360
640
David Baker
http://whatsupusana.com/wp-content/uploads/2019/11/USANA_Logo_Black.png
David Baker
2012-07-09 07:33:23
2012-07-09 07:33:06
USANA @ 20: Research and Development