USANA Fortune 25: A Tour of Paris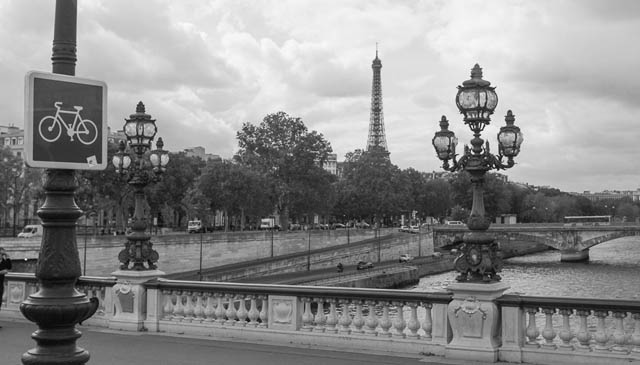 Today was the official first day of the USANA Fortune 25 trip!
The top 25 Associates/Distributors and their guests came in from all over and met up at Le Grand Hotel in Paris, greeted by upper management and welcomed with open arms. What do I mean when I say "all over"? Hong Kong, Washington, DC, Chicago, Toronto, New York, Los Angeles, and Mexico, just to name a few. And jet lag? What jet lag?
[youtube]y74SV0zrIF8[/youtube]
If you're unable to view the video, please visit the USANA YouTube channel
After a buffet which included some French staples like foie gras ("fatty liver"), a selection of delicious cheeses, and more desserts than I care to admit I ate, three groups toured three different aspects of Paris.
A Segway tour took yours truly and many others all over Paris, past beautiful museums, the Eiffel Tower, and numerous parks and gardens (see video below). Another group learned how to make perfume and visited a flower market, and the third group visited and toured the Opera House and its passages, just a block or so from the hotel.
[youtube]HKqTAlj5M1Y[/youtube]
If you're unable to view the video, please visit the USANA YouTube channel
After some time to freshen up, two tour buses took us all to the famous French restaurant Chez Francis, where we wined and dined with a spectacular view of the Eiffel Tower.
Before the night was over, we were lucky enough to catch the tower lit up with 3,000 lights, sparkling brilliantly and illuminating the beautiful city for five minutes. This show goes on every night in Paris, but for us, it was a wonderful treat.
My one thought for the day was this: when you think of luxury, what do you think of? Most of the time it's the nicest hotel, the nicest and fanciest places to eat, the most expensive jewelry or trips.
But what I've realized being on this trip is, luxury is also not having to sweat the details. Everything is so well planned and taken care of that one need not worry about how to get somewhere or when they're going to get back, what something costs or getting reservations, researching the best places to dine or what to see.
Everything is done. All the Fortune 25 members have to do now is enjoy. And that is true luxury.
For many more photos by Kelly Branan, be sure to check out the gallery on Smugmug.
———-
We're proud to bring you the freshest content on the web! Follow USANA on Twitter, like our USANA Facebook page and enjoy the latest videos on the official USANA YouTube channel.

Learn what USANA is doing to make the world a better place.
Discover what USANA products can do to boost your health today by taking this brief online Health Assessment.
https://whatsupusana.com/wp-content/uploads/2012/09/Fortune25-Day1-Featured.jpg
365
640
Teresa Elias
http://whatsupusana.com/wp-content/uploads/2019/11/USANA_Logo_Black.png
Teresa Elias
2012-09-18 16:20:12
2017-02-22 12:56:16
USANA Fortune 25: A Tour of Paris