Success on the High Seas: An Exclusive Look at a Luxurious USANA Cruise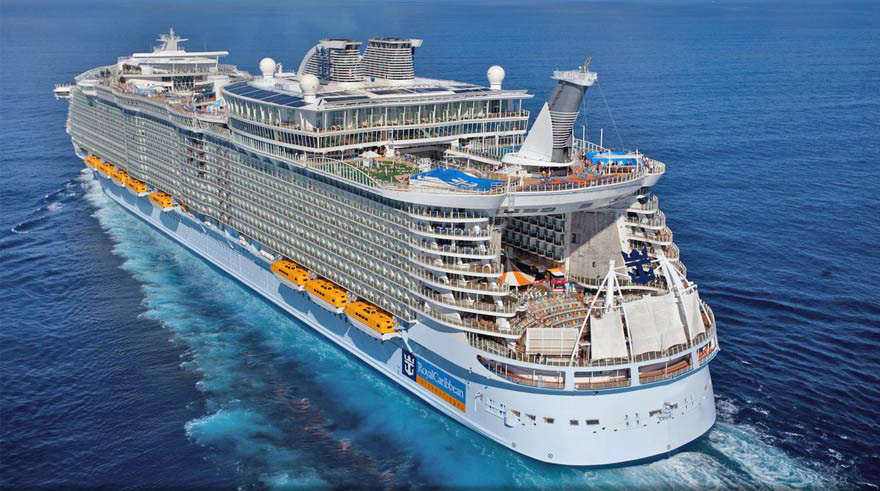 As the meeting and event planner for USANA, I have to admit that there are some perks of the job.
Part of the planning process includes going to the locations prior to our incentive trips to get familiar with the location, arrange for all of the on-site and off-site meals, entertainment, and events, and make sure that what we are planning to do is going to be up to USANA's high-quality incentive standards.
For those who are getting excited for the upcoming Success on the High Seas in November, I wanted to get you even more excited with a few highlights from my "behind-the-scenes" site inspection on the AMAZING ship, the Allure of the Seas.
I have been on many cruises with both USANA and with my family, and after being on this boat there is really no comparison. It is a city in itself and one amazing piece of steel! Some of my favorite features that you don't want to miss are:
Central Park — Deck 8
This is located mid-ship and is literally a park on the Allure. It has all real plants, and you can hear birds singing and crickets chirping. There are benches where you can just sit and watch the people walk by… you feel as though you are really in New York's Central Park. The park is open air so that you can see the stars at night, and it's beautiful! This is also where some of the signature restaurants are located.
The Boardwalk — Deck 6
This is very fun for kids if you are traveling with your family. With an operating carousel and fun stands for photos, snacks and treats, you feel like you are walking around in an amusement park. This is also where the Aqua Theater, where we will be viewing the OceanAria show as a private group, is located.
Solarium Bistro — Deck 15
This little bistro is a small buffet that is dedicated to healthy eating. It is open for breakfast and lunch on most days and is a great place to go for a "lighter" menu and a great view.
Vintages — Deck 8
This wine/tapas bar is a small, hidden gem within Central Park. They serve wine by the glass and have hundreds of wines to choose from, making it a great place to go for a drink before or after dinner or to mingle with friends after hours.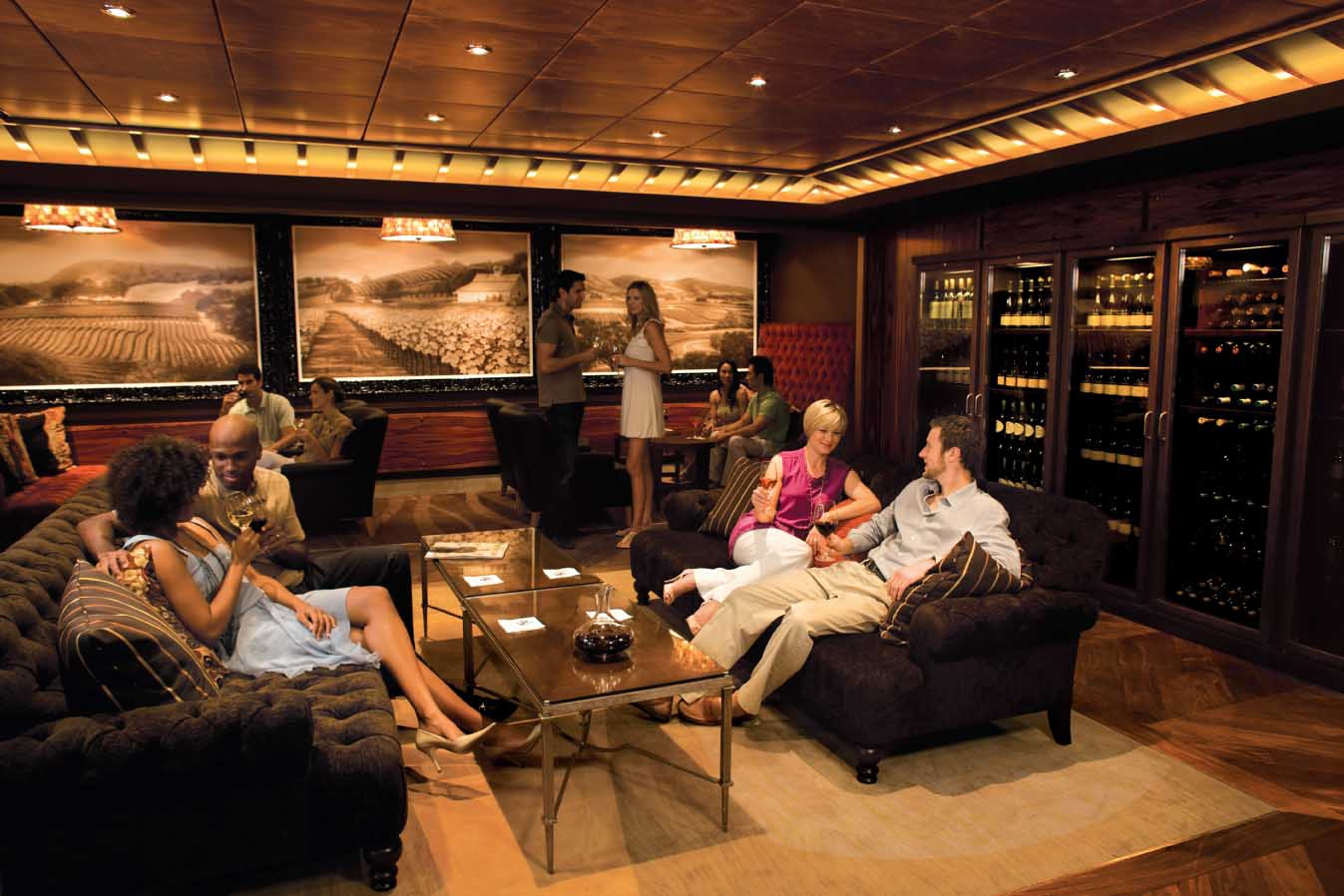 On Air — Deck 4
For all of you that love to Karaoke… the boat has a lounge solely for this! I can't wait to peek in there every night and see a group of you preforming your favorite songs!
There are many things onboard that should be taken advantage of, but one of the biggest ones is the entertainment. As a group, we will be doing a few, but on nights that you have free time, I strongly suggest to check out others. Remember, there is no additional charge!
Among the options — the Broadway musical Chicago, aerial acrobatic show Blue Planet, and multiple shows at the Comedy Club after hours. And there's much, much more! Take advantage of all this free entertainment!
Adventure Ocean Program — Ages 3-11
If you are planning to bring your kids along with you, this boat has one of the best programs I've seen for children. They have a movie theater just for kids, a fun craft room and a science lab where kids do little experiments each day.
Children are divided into different age groups so everyone isn't crammed into one area, and everything was so clean, colorful and well kept. It definitely made me want to bring my little one because I know he would have a blast!
Another fun extra comes in the form of Dreamworks Characters walking around the ship. It's a great photo op, and I have my picture with Alex the Lion from Madagascar to prove it!
That's Not All!
I hope that's whet your appetite. But the amenities are just the beginning.
Make sure to keep checking What's Up, USANA? for a preview of the amazing ports we'll be visiting.
[youtube]http://youtu.be/DjtH6s6DpqE[/youtube]
If you are unable to view this video, please visit the USANA YouTube channel.
We're proud to bring you the freshest content on the web! Follow USANA on Twitter, like our USANA Facebook page and enjoy the latest videos on the official USANA YouTube channel.

Learn what USANA is doing to make the world a better place.
The future of personalized health and nutrition is now available with USANA's True Health Assessment.
https://whatsupusana.com/wp-content/uploads/2013/04/AllureSlider.jpg
576
1024
Amanda Fawson
http://whatsupusana.com/wp-content/uploads/2019/11/USANA_Logo_Black.png
Amanda Fawson
2013-04-28 07:55:32
2017-02-22 12:56:01
Success on the High Seas: An Exclusive Look at a Luxurious USANA Cruise