USANA Fortune 25: Built to Last
Today, a small group of Associates and management team members headed to Giverny, the small town where Claude Monet's home and garden are open to the public. Here, our personal tour guides, who spoke both Chinese and English, helped explain the history behind Monet the artist and Monet the townsman (apparently he had quite the temper!).
The beautiful gardens he built served as his inspiration for his impressionist paintings, but surprisingly, his home was filled with Japanese drawings and brightly colored walls (sorry, once again, photography was strictly forbidden) — a far departure from his own artwork. A few Associates mentioned how interesting it was that the home and gardens were so well maintained after so many years.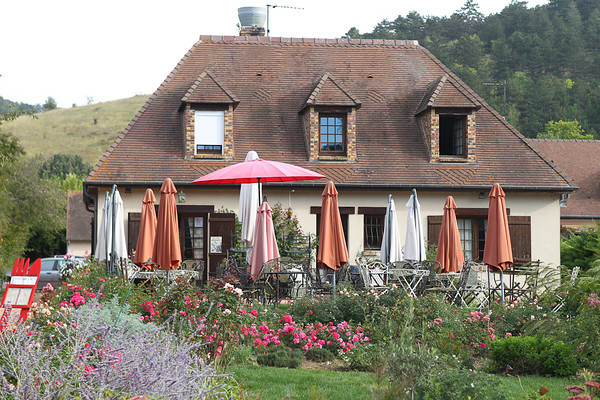 Those in Giverny were then treated to lunch at Le Moulin de Fourges, a quaint restaurant reminiscent of Belle's home in Beauty and the Beast, complete with a river flowing behind it and a working water wheel.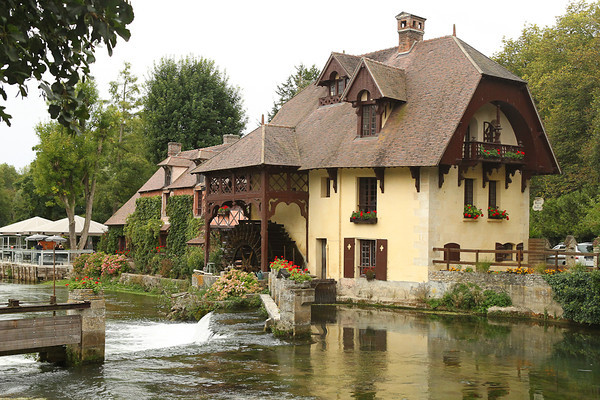 Other Associates took the day to do what interested them…some found more shopping to do, while others visited the Catacombs, passageways deep under Paris where six million skeletons were moved from the cemeteries they were buried in and intricately stacked to make room for the city to expand. The burial process took two years to complete, from 1786 to 1788, but even today the passageways draw interested and curious visitors from all over the world.
[youtube]20ekYBGNivg[/youtube]
If you're unable to view the video, please visit the USANA YouTube channel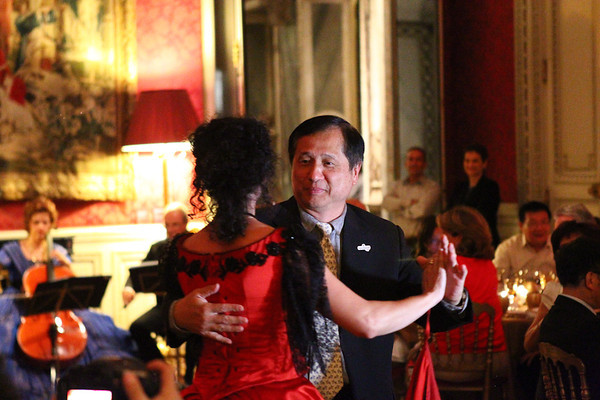 The night ended at the Jacquemart-Andre Museum for the Fortune 25 gala dinner, a fantastical event complete with limo ride, red carpet, and a beautifully conserved chateau reserved just for USANA.
Included with dinner was a tour of the museum, period dancers, and even some opera! Sherman Ying, USANA's vice president of North Asia, and Bin Yang, 3-Star Diamond Director, even got pulled onto the dance floor — Bin surprised the group by knowing all the words to the opera as she sang along with the performers.
And once again, the Fortune 25 was surrounded by original artwork and furniture, preserved for hundreds of years and continuing to bring enjoyment to those in its presence.
As the Fortune 25 trip drew to a close today, USANA's top Associates began to seem much like some of the amazing sights they had seen and experienced while in Paris, including the Eiffel Tower, the beautiful structure which now stands watch over Parisians and millions of tourists every year.
Hear me out on this one. The Eiffel Tower, known by the locals as "The Iron Lady," is the definitive symbol of Paris. But as permanent as it may seem, as iconic as it now is, when it was first commissioned and built, it was simply for show at the World Fair (sometimes called the World Exposition) in 1889. It wasn't made to become a tourist attraction.
The tower, which stands more than 1,000 feet high, took 60 workers more than 60 months to plan. Piece by piece, the tower was put together. Nothing like it had ever been created before. And in the end, the builder, Gustave Eiffel, asked that the tower be allowed to remain permanent. He understood: it was hard to build, and it was built to last.
When these Associates started their USANA businesses, they didn't realize the challenges they would face. Maybe some of them thought the business would be a side project — not a permanent fixture in their lives, but simply something that would come and go. But as they started seeing the true potential of the business, they started to plan. They created a strong base, worked hard, and then decided they had built something so special that they had to make it the center of their city — the center of their lives.
And it's a good thing they did, because this small group alone has changed so many lives for the better, including, of course, their own.
There's no better goal in USANA than to strive to change lives for the better. And the Fortune 25? They are built to last, so they can continue to change lives for years to come. And isn't that really what this is all about?
For many more photos by Kelly Branan, be sure to check out the gallery on Smugmug.
———-
We're proud to bring you the freshest content on the web! Follow USANA on Twitter, like our USANA Facebook page and enjoy the latest videos on the official USANA YouTube channel.

Learn what USANA is doing to make the world a better place.
Discover what USANA products can do to boost your health today by taking this brief online Health Assessment.
https://whatsupusana.com/wp-content/uploads/2012/09/Fortune25-Day4-Featured.jpg
353
640
Teresa Elias
http://whatsupusana.com/wp-content/uploads/2019/11/USANA_Logo_Black.png
Teresa Elias
2012-09-21 19:42:10
2017-02-22 12:56:14
USANA Fortune 25: Built to Last