Around the World with Dave Wentz: Asia-Pacific
I'm going to be honest — traveling the world can be an exhausting endeavor, and being away from home is difficult. But as much as I miss my family, meeting our global USANA family makes it all worth it. I just wrapped up a whirlwind tour of some of our great Asia-Pacific markets and met amazing Associates, experienced their cultures, and helped spread the vision of USANA to new prospects.
In Taiwan, I celebrated the 10th anniversary of the opening of that market with more than 2,000 Associates. This market has so much potential, and I am beyond excited to see what they can accomplish in the future as they continue to grow and share the USANA opportunity.
The next stop on my trip was Malaysia. What a great country full of amazing members of the USANA family. I participated in the ribbon cutting ceremony for their newly remodeled office, met with influential leaders out in the field, and then gave a talk to several hundred Associates about USANA's bright future.
In Thailand, an amazingly architectural city, I was able to meet with some of the country's top USANA leaders in this new and developing market. It was a short stop — only 18 hours — but I always love visiting this country.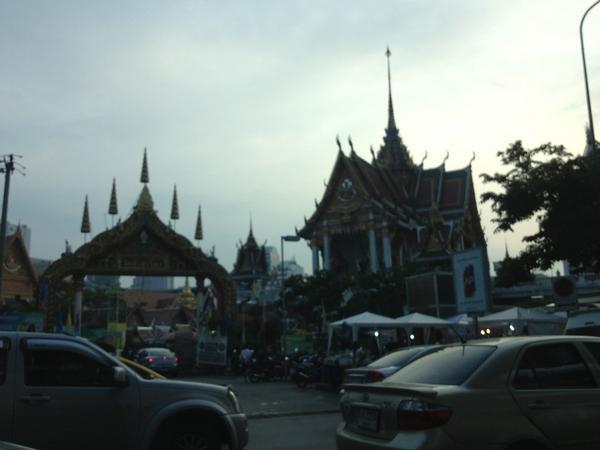 On to Hong Kong! This market is absolutely incredible! I was able to spend quality time with Hong Kong's USANA leaders at their 13th anniversary dinner, where we talked about the huge potential of the ever-expanding market in Greater China.
The final stop on my trip couldn't have been more amazing — The Philippines! I still can't believe I was speaking in front of an incredible crowd of more than 9,000 people. The crowd was so big we had to have a meeting in the round to fit into the sporting stadium. That was a new challenging and exciting experience. If this is what the future of USANA looks like, I know we are going to be successful in changing so many lives for the better.
After this trip, I couldn't be more excited about the future of USANA. Every single Associate I spoke to is poised for amazing growth, and every single Associate is excited to make a positive difference in the world!
As for me, after all this traveling, I need a nap!
We're proud to bring you the freshest content on the web! Follow USANA on Twitter, like our USANA Facebook page and enjoy the latest videos on the official USANA YouTube channel.

Learn what USANA is doing to make the world a better place.
https://whatsupusana.com/wp-content/uploads/2012/10/HongKong-e1349967964813.jpg
1940
3450
Dave Wentz
http://whatsupusana.com/wp-content/uploads/2019/11/USANA_Logo_Black.png
Dave Wentz
2012-10-12 14:43:07
2017-03-10 10:26:36
Around the World with Dave Wentz: Asia-Pacific