USANA Compliance: Protecting Business Owners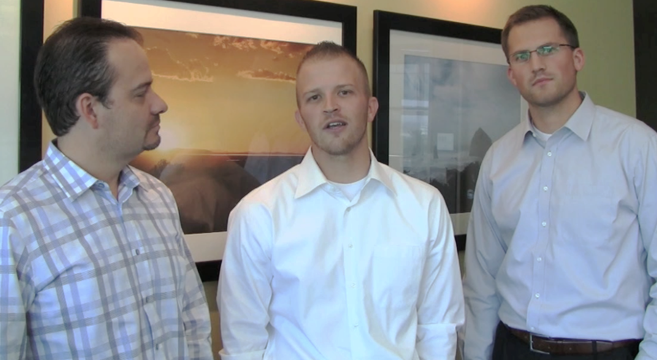 After working for years in the compliance field, I've found that most people have the same reaction when talking about compliance — fear.
In talking with some of my colleagues, we thought it might be a good idea to explain exactly who we are and what we do — put a face to our names and help everyone understand that compliance isn't meant to be scary.
Actually, our team of compliance experts throughout the world is here to help protect USANA's hundreds of thousands of home-based business owners.
[youtube]8rEjy9Xp5xc[/youtube]
If you're unable to view the video, please visit the USANA YouTube channel
More and more, we're seeing companies make headlines when they operate as if the rules don't apply to them. Who ultimately suffers when organizations take shortcuts or fail to enforce policies? It's the employees and the customers. And in our industry, those who suffer most when rules aren't followed are the entrepreneurs who have built businesses based on the belief that their company is operating ethically and with integrity.
Why We're Here
As integral as compliance is to the success and well-being of any organization, it is often the most misunderstood and misrepresented. In reality, compliance serves a very basic, yet vital function — to ensure the safety and longevity of your business.
USANA Health Sciences operates in the health and wellness industry, which is regulated by the Food and Drug Administration (FDA) and the Federal Trade Commission (FTC), among others. The FDA and FTC issue regulation meant to ensure product safety and ethical product promotions. These regulators are not meant to cause fear and frustration, but serve as a protection to the millions of consumers who use food and nutritional supplements on a daily basis.
Similarly, USANA's compliance department serves as a function of protection — protection for the hundreds of thousands of USANA distributors and consumers who buy, sell and consume our products on a daily basis.
Protecting Your Interests
USANA's compliance department has created a set of policies and procedures that incorporate the rules and guidelines from our industry regulators, as well as policies that are solely meant to protect the interests and actions of our independent distributors. These rules are tried and tested from years of first-hand experience, and serve as a solid foundation for you to build your business on.
A successful organization requires more than having a compliance department with a set of policies and procedures. It requires a commitment to ethics, morals and doing the right thing. Ethics are at the very core of USANA's corporate culture. Dr. Wentz founded USANA with a promise to not only create the highest quality nutritional supplements on the market, but to provide the utmost confidence to consumers through an intense focus on ethical operations.
It is USANA's No. 1 priority to provide a safe environment in which distributors can operate.
With a renewed understanding of the importance and protection that a company with a strong compliance program and spirit of integrity provides, the only thing that should be reason for concern is a company that doesn't provide the same level of protection to its employees and distributors.
[youtube]gkLUMbuaB9E[/youtube]
If you're unable to view the video, please visit the USANA YouTube channel
Editor's Note: Brent Neidig is USANA's executive director of compliance. This is the first in a three-part series introducing readers to USANA's compliance team and explaining how their efforts are designed to protect USANA's valued distributors.
We're proud to bring you the freshest content on the web! Follow USANA on Twitter, like our USANA Facebook page and enjoy the latest videos on the official USANA YouTube channel.

Learn what USANA is doing to make the world a better place.
https://whatsupusana.com/wp-content/uploads/2012/10/Compliance-Team.png
360
657
Brent Neidig
http://whatsupusana.com/wp-content/uploads/2019/11/USANA_Logo_Black.png
Brent Neidig
2012-10-05 08:12:50
2013-04-04 08:31:17
USANA Compliance: Protecting Business Owners