Training with the Masters: You Can't Rain on This Parade of Knowledge
It wasn't easy to get here. Sheets of rain pouring down on the Chicago area shut down roadways and made everything but canoe travel a near impossibility.
Notice the word near, though.
Because people came. Maybe a little late. Maybe a little wet. Definitely a little tired from making the trek. But they made it to Training with the Masters, an exclusive business-building event held in conjunction with this weekend's United States Cross-Regional Conference (XRC).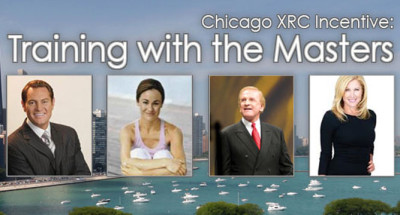 No matter how much rain, how many headaches, or how long flights were delayed, it didn't dampen their enthusiasm for growth.
And their determination to make it to the Douglas Stephens Conference Center was rewarded with a day full of opportunities to learn from masters of motivation, empowerment, science and success.
It started with roundtables, where attendees learned from top leaders and members of the Independent Distributor Council, and talked to USANA's Executive Director of Scientific and Clinical Affairs Dr. Brian Dixon.
Here's some of the highlights and "aha!" moments from the afternoon's amazing slate of speakers: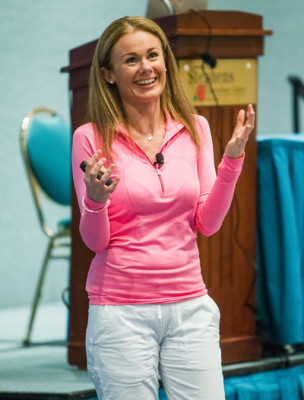 Dr. Libby Weaver
"There are seven to eight pounds of bacteria in our guts." (WOW)

Our bodies love it when we eat slowly, drink water between meals (not during), eat real food, get good sleep, and take care of our livers.

Jen Groover
"We're all here to wake each other up and give each other a sense of purpose."

"Every word you choose makes your reality."

"Detox the drainers." (Get rid of the negative, draining energy in your life.)

"Leadership is when someone wants to be a part of your world, but they don't know why."

Darren Hardy
"A leader is the one that models the behavior they want done."

Recruiting is the No. 1 skill a leader needs. "One great person can outperform 100 people." And "great people are not trained, they are found."

The crumbling of the industrial age makes the entrepreneur the king of the kingdom. Don't miss this opportunity.
The Best Thing?
This is just the beginning. The big event — the USANA United States XRC — officially starts Friday.
Rain or shine, we'll be here learning and growing and being inspired. Check back for updates, and join the conversation by tweeting with #USANAxrc. Check out USANA on Smugmug for photos from the event.
*The mentioned individuals are either distributors or dedicated users who have received compensation for their partnership and/or complimentary USANA products.
We're proud to bring you the freshest content on the web! Follow USANA on Twitter, like our USANA Facebook page and enjoy the latest videos on the official USANA YouTube channel.

Learn what USANA is doing to make the world a better place.
The future of personalized health and nutrition is now available with USANA's True Health Assessment.
https://whatsupusana.com/wp-content/uploads/2013/04/Training-with-the-Masters-USANA-XRC-Featured.jpg
366
640
David Baker
http://whatsupusana.com/wp-content/uploads/2019/11/USANA_Logo_Black.png
David Baker
2013-04-18 16:30:12
2013-04-19 07:59:59
Training with the Masters: You Can't Rain on This Parade of Knowledge