Why You Should Be At Convention: Who Doesn't Want to Be Superman?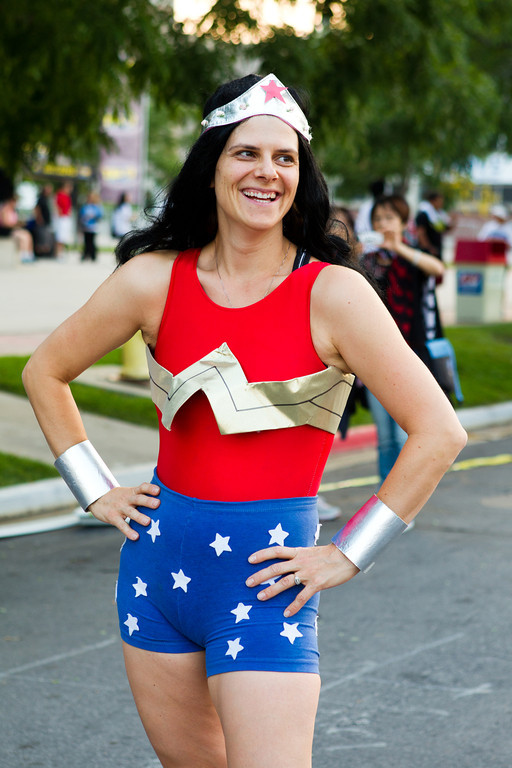 Are you ready to be a hero? It's time to jump a building in a single bound, run faster than a speeding bullet, and be more powerful than a locomotive. Or…you could just join me for the Champions for Change 5K run/walk at Convention this year.
The Saturday morning run/walk has long been an important part of the International Convention experience. It's a time when we can all come together and show our support for helping make people healthier all over the planet. This year I am excited for our second annual USANA Champions for Change 5K, where your registration fee and all of the money we raise will be donated to the USANA True Health Foundation.
I am so proud of the USANA True Health Foundation and all that we are going to accomplish. We established the foundation to make it easier for USANA's worldwide family to make a real difference in the world with their charitable donations.
The best part is, you can choose the work your donation will support.Through the foundation, you can donate to our long-time partner in the fight against childhood hunger, Children's Hunger Fund, or you may donate to respond to areas within our mission that show the greatest need.
Additionally, the Sanoviv Medical Assistance Program allows for those who would normally not be able to afford Sanoviv's services to experience care and healing in this special environment. What an amazing gift.
What's great about the USANA True Health Foundation, in addition to the work we'll be doing, is that we've made it so that anyone can donate. Anyone, of any age, living anywhere in the world, can donate to the incredible cause of helping people live happier and healthier lives.
So join me at our second annual Champions for Change 5K — it's all about being a superhero! Bring a cape, grab a superhero mask, and run as the superhero you are! So, what are you going to wear?
Follow me on Twitter @Dave_Wentz and tell me my Champions for Change costume should be, and make sure to use the #USANA13 or #LiveIt hashtags on social media so everyone can join in the excitement.
Editor's Note: This is the second in a five-part series by USANA CEO Dave Wentz leading up to the USANA 2013 International Convention. Look for a new post describing another reason why you should be at convention each week through August 12.
We're proud to bring you the freshest content on the web! Follow USANA on Twitter, like our USANA Facebook page and enjoy the latest videos on the official USANA YouTube channel.

Learn what USANA is doing to make the world a better place.
The future of personalized health and nutrition is now available with USANA's True Health Assessment.
https://whatsupusana.com/wp-content/uploads/2013/07/Saturday-Raji-076-XL-e1373556173931.jpg
576
1024
Dave Wentz
http://whatsupusana.com/wp-content/uploads/2019/11/USANA_Logo_Black.png
Dave Wentz
2013-07-21 08:00:31
2017-03-10 10:26:09
Why You Should Be At Convention: Who Doesn't Want to Be Superman?