5 Tips to Keep the Weight Off
Well, the 2014 RESET Challenge: Destination Transformation has ended. But that doesn't mean our journey toward health will take a hiatus.
We pulled together, worked hard, and collectively lost over 15,000 pounds! So how do we keep the weight off and not fall back into old habits?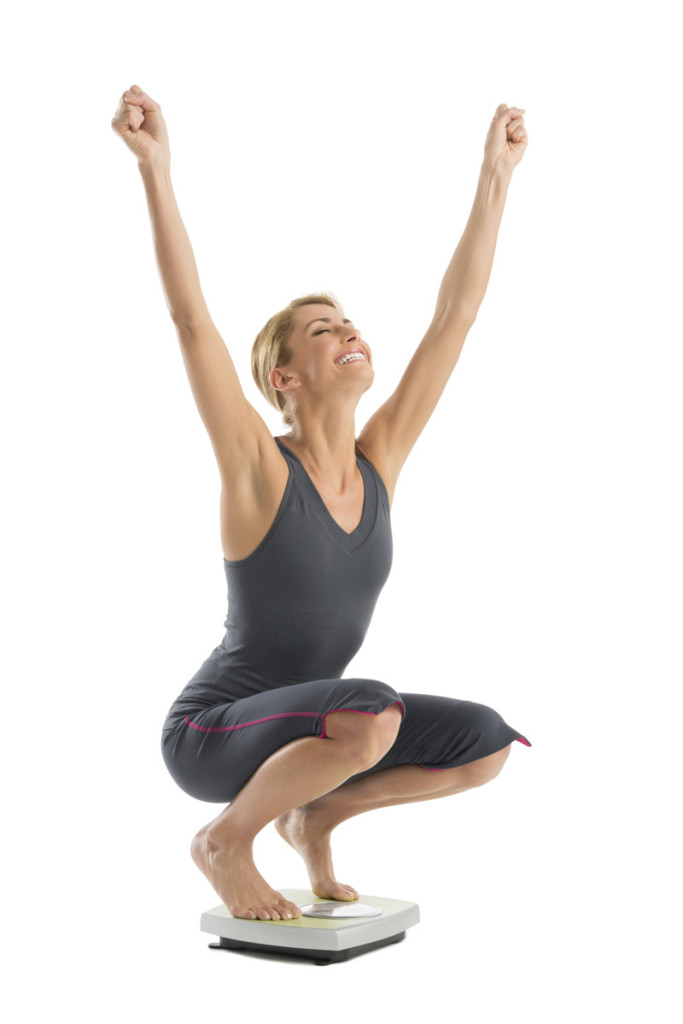 Just follow these 5 simple steps and you're sure to find success!
1. Set a clear goal. Whether you want to lose additional weight or you just want to maintain what you've lost, be sure to clearly define your goal. Write it down and post it somewhere you'll see every day (fridge, mirror, computer screen, etc.). Visualize yourself meeting your goal. Visualize how you'll celebrate (new dress?). Setting a goal and reminders will help keep you on track.
2. Identify your triggers. If you're like me, a bad day will end up with a piece of cheesecake. Stress for me, like many others, is a trigger that increases my desire to make poor food choices. Identify what happens and your thought process before you choose to eat unhealthy foods. Once you know your triggers, you can help turn them into something positive.
If you're a stress eater, try going for a walk with a friend. You can talk out your frustrations and get some good exercise. As you make better decisions over and over, it will be much easier to not give in to temptation.
PRO TIP: If you crave something sweet and need to satisfy that craving, reach for USANA's delicious protein snacks. My favorite is the Choco Chip! It's under 200 calories and packed with hunger-fighting protein.
Here's a NEW video describing USANA Foods. Take a look!
[youtube]https://www.youtube.com/watch?v=f45tTWsv2Bw&list=PLM8ZVFQ3_uk_gh3clwJENnl3kIjUvIKZE&index=2[/youtube]
If you're unable to view the video, please visit USANA on YouTube.
3. Get moving. Exercise is key to keeping the weight off and keeping your mood high. Start of easy. The weather is starting to warm up, so a nice hike or a walk around the block is a good start.
If you're already in a comfortable zone with your cardio, kick it up a notch. Try a spin class or interval training. No matter what you're doing, just keep doing it. Consistency is critical to staying fit.
4. Weigh yourself. This is a tricky topic. Many will say to stay away from the scale but I'm a firm believer in weighing myself every morning before I eat or drink anything. From day to day your weight might fluctuate, but it still is a good indicator if you are on track.
5. Eat your veggies. I wasn't always a fan but more and more I've come to love all the different colorful, delicious veggies this world has to offer. When you get the urge to snack, have your veggies washed and precut so there's minimal effort. You want them ready to eat for when the snack attack hits.
My favorite lately has been celery with a little (I mean a little) cream cheese and red pepper. Really hits the spot and is crunchy so it feels like you're eating something naughty.
Go For It!
Now that you have your tips, grab your friends and host your own weight-loss challenge. Set goals, get moving, and get into that new swimsuit! You've got this.
*These statements have not been evaluated by the Food and Drug Administration. This product is not intended to diagnose, treat, cure, or prevent any disease.

We're proud to bring you the freshest content on the web! Follow USANA on Twitter, like our USANA Facebook page and enjoy the latest videos on the official USANA YouTube channel.

Learn what USANA is doing to make the world a better place.
The future of personalized health and nutrition is now available with USANA's True Health Assessment.
https://whatsupusana.com/wp-content/uploads/2014/04/5-Tips-Weight-Loss-Featured.jpg
900
1600
Jessica Reimer
http://whatsupusana.com/wp-content/uploads/2019/11/USANA_Logo_Black.png
Jessica Reimer
2014-04-29 08:15:21
2017-02-23 06:52:19
5 Tips to Keep the Weight Off