RESET Winners Live the Sanoviv Experience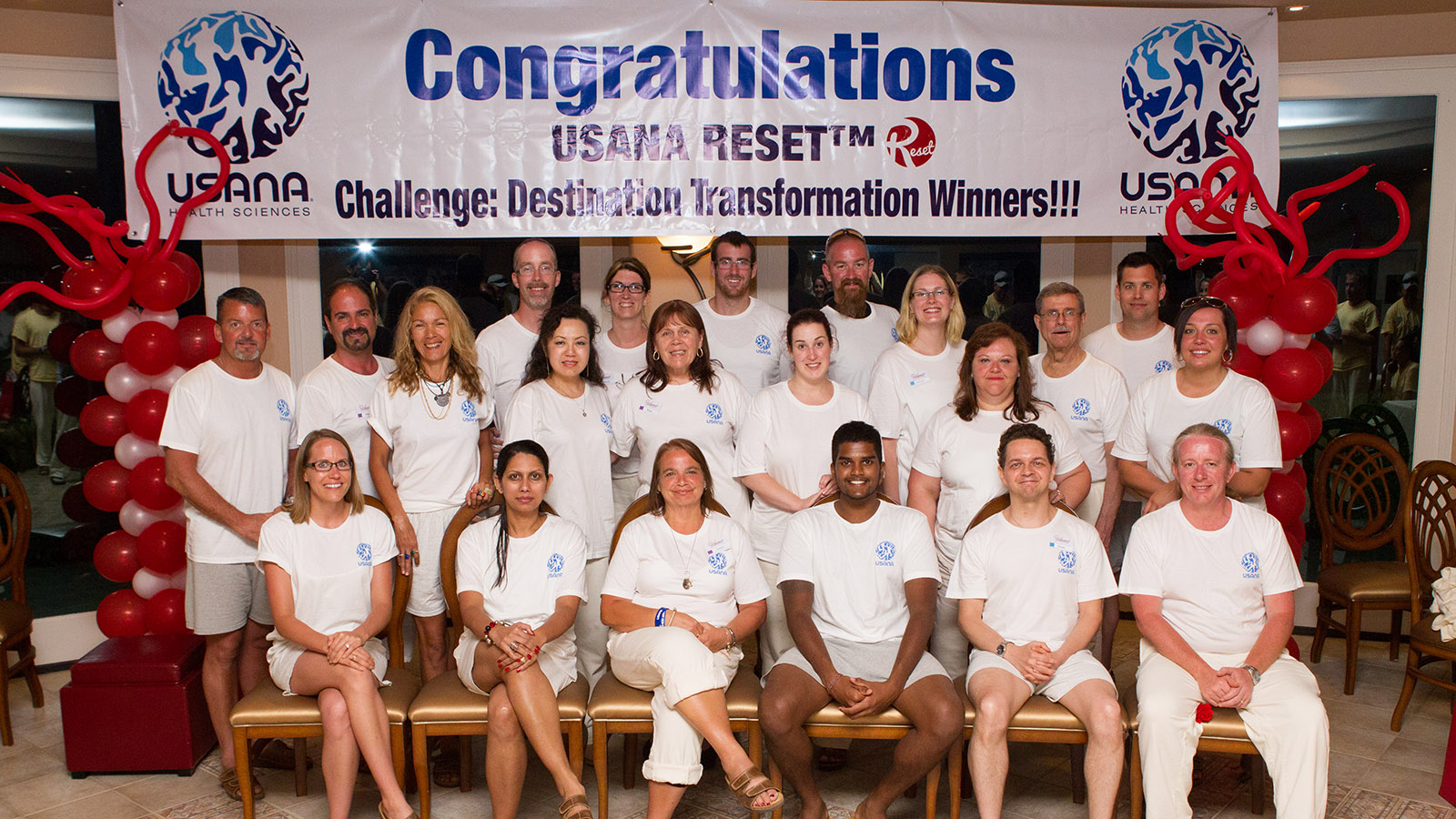 If you've never been to Sanoviv, you should know it's completely secluded from the surrounding area. A steep cliff nearby drops down into the Pacific Ocean. The grounds are enclosed on all sides. And most intimidating of all: a sliding metal front gate greets you at the entrance.
This solitude can be daunting, especially for those experiencing Sanoviv for the first time. Believe me, I was super skeptical.
But there's a very good reason for the separation from the rest of the world.
Guests and their companions within the grounds of Sanoviv are treated to a toxin-free environment created to support the body in its recovery from what ails it. If any were to leave, their experience wouldn't be nearly as impactful. The isolation from the outside environment is part of what makes this place magical.
And while nerves mixed with excitement as the 22 RESET Challenge: Destination Transformation winners first stepped out of their shuttles and on to the beautiful Sanoviv grounds, by the end of the trip they didn't want to leave.
Sensational Treatments
The RESET winners received pampering Swedish massages, relaxing reflexology sessions, soothing Sensé™ facials, a microscopic blood analysis, and a stress test. They could also sign up for any additional treatments like a seaweed wrap or even a coffee colonic.
During their downtime, they relaxed in the sauna or hung out in the pool. At one point, there was even a pretty intense game of water volleyball — unfortunately, I was on the losing end.
This is in addition to morning workouts and one-on-one sessions with celebrity trainer Kathy Kaehler, nutrition lectures, and fantastic, organic meals.
Oh, and I can't forget about the makeover and photography session. The winners already looked fantastic; the makeover made them look glamorous!
Winner Highlights
New Zealand winner Maria Guerrero (47.8 pounds lost) had been looking for a more holistic medical experience for a while.
"When I learned about the RESET Challenge, I researched Sanoviv and realized this was the place I was dreaming to find," Maria said. "I knew I had go."
Sanoviv was everything Maria was looking for and more. "Simply, Sanoviv is amazing," she said.
Female percentage winner Tong Zomber (38 pounds lost) wanted the Sanoviv education.
"I wasn't living a healthy lifestyle," Tong said. "I came here to change my life."
As someone who didn't eat a healthy diet, Tong appreciated all of the organic, gluten-free food.
"I talked to the chef, and he will give us all the recipes we had and I will make them when I get home," she said. "And then I will introduce the USANA and Sanoviv lifestyles to my family and community."
Like Tong, male percentage winner John Stricker (57 pounds lost) loved all of the meals.
"The variety of food has been really great," he said. "You can't get any of it at regular restaurants."
But he also enjoyed the lectures and education he received.
"They don't normally give that information at other health facilities," John said. "They're very serious and sincere in wanting to help you, and I like that."
Lasting Memories
During the farewell dinner, the winners and their companions gathered for a few more pictures and a chance to chat with new friends. And for a final treasured moment from this already unforgettable trip, everyone joined hands in a large circle and shared their favorite Sanoviv memory:
Making new friends.
The incredible food.
Getting to know everyone.
Spending time with their husband or wife.
Playing water volleyball.
Speaking in their native language.
The 22 winners came to Sanoviv as strangers. They left through that no-longer-intimidating front gate as a RESET family.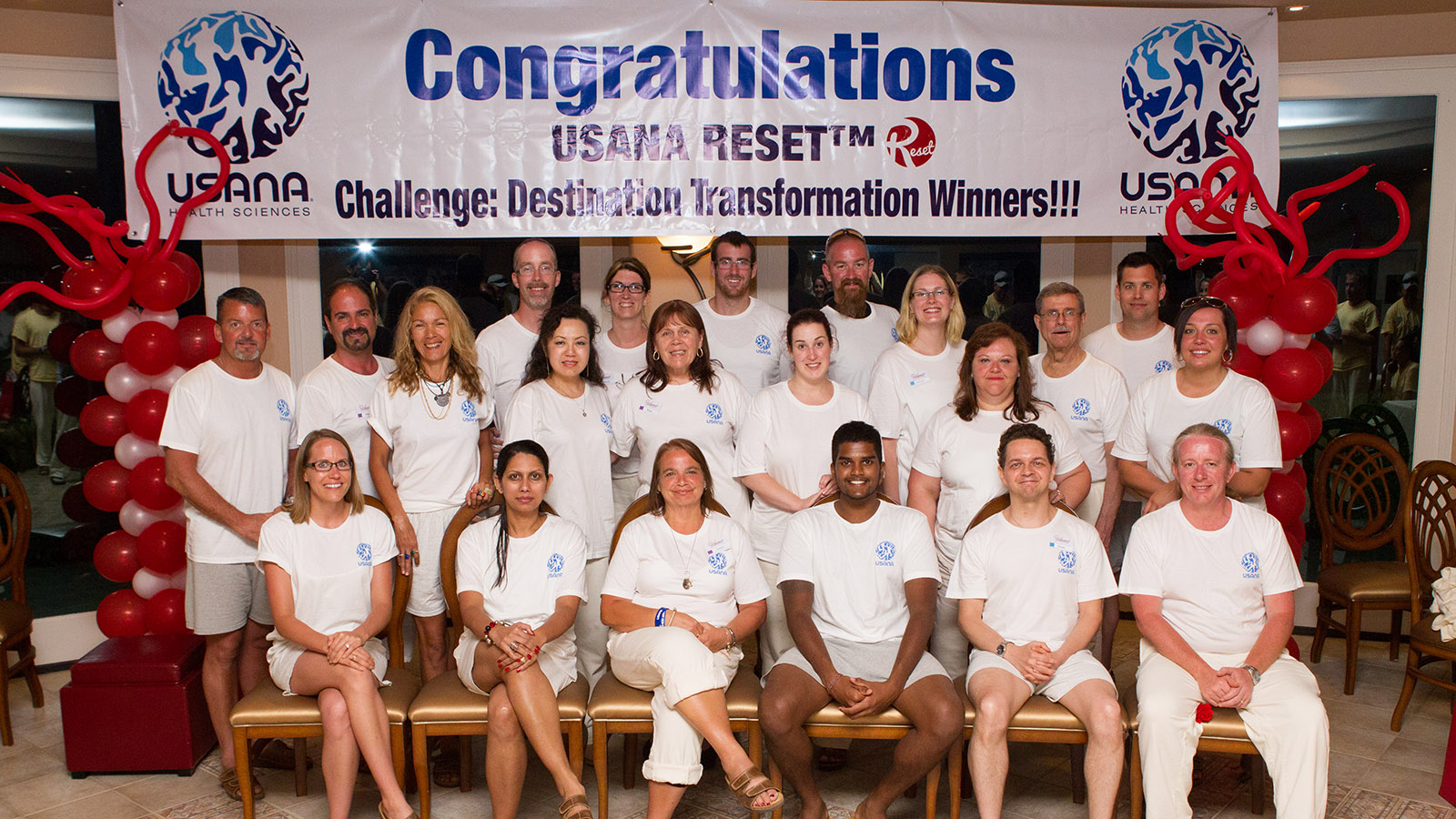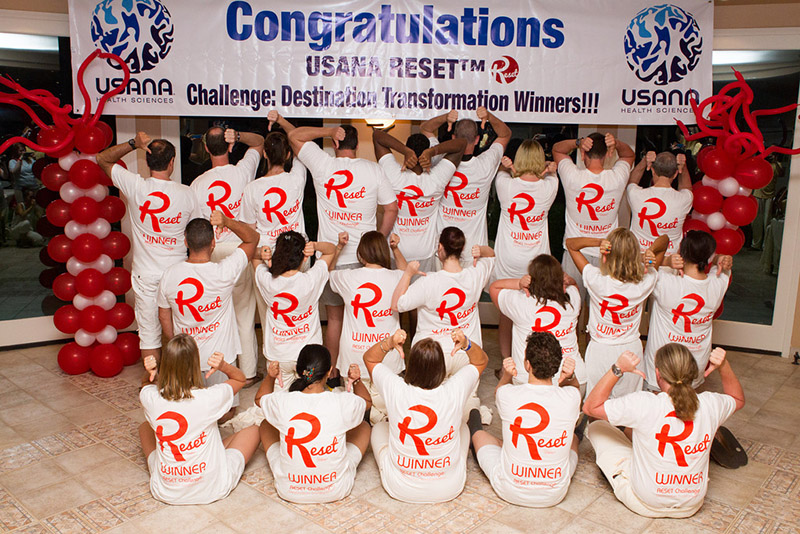 To view the official RESET Winners' photo album, please visit USANA Photos on Smugmug.
*Individual results may vary. RESET weight-management system lowers your daily caloric intake and recommends moderate exercise for best results. Average results are 4.5 lbs. in five days.
We're proud to bring you the freshest content on the web! Follow USANA on Twitter, like our USANA Facebook page and enjoy the latest videos on the official USANA YouTube channel.

Learn what USANA is doing to make the world a better place.
The future of personalized health and nutrition is now available with USANA's True Health Assessment.
https://whatsupusana.com/wp-content/uploads/2014/05/RESET-Winners-Group-Photo.jpg
900
1600
Missy Bird
http://whatsupusana.com/wp-content/uploads/2019/11/USANA_Logo_Black.png
Missy Bird
2014-05-09 08:00:30
2017-02-23 06:52:18
RESET Winners Live the Sanoviv Experience