Not Lost in Translation: The USANA Translation Team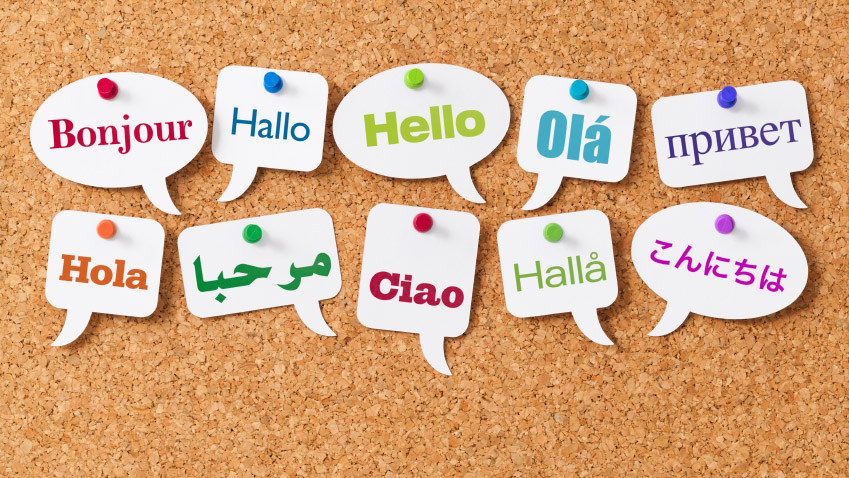 The World Cup will be starting this week and the world will be watching together as some of the best athletes from several countries will compete.
Whether you call it soccer, football, fútbol, il calcio, o jogo bonito, or that game where you can't use your hands, it is really a great time for the world to come together.
USANA is looking to bring the world together too. After all, we are currently operating in 19 markets and have customers in several more international markets. This global expansion is all part of Dr. Wentz' vision to make the whole world a healthier place.
One of the biggest struggles for any company with its sights set on global expansion rests with translation. After all, a company can only be as effective as its communication to its customers.
How We Do It
At USANA, we have a translation team that is completely dedicated to helping bring the message of true health and true wealth to each of these global markets, and in their own language.
At USANA's Home Office in Salt Lake City, we translate just about all of the communications and materials that we produce into what we call our "North American" languages: Spanish, Chinese, and French. We also provide a great deal of translations for our global markets, including in Japanese, Korean, Thai, Dutch, German, and Malay.
We work with several different translation vendors to help us with this task. When we look for translators, we make every effort to make sure they are native speakers, preferably living in the country for which the translations are destined.
We also tend to use smaller, more independent translation groups so that our messages don't get lost in a big, digital, "middleman" process. We send translations directly to the vendor, and we get those translations back directly from them.
Machine Translation
And now a word about machine translation. You may know it better as Google Translate, Babelfish, or another application where you can magically produce anything you type into just about any other language in a matter of milliseconds. Here's the thing about that…
We don't do that. And neither should you.
Machine translation has its purpose and can help you find the restroom if you happen to be in an Esperanto-speaking town. But when it comes to effectively communicating important messages, man definitely beats machine on this one.
In-House Translations
Because USANA's translation needs have risen significantly in the past few years, we have built up our in-house translation team to accommodate that growth.
We have recently hired a wonderful group of in-house translators to provide several of our translation needs in Spanish, Chinese, and French. As we move forward and continue to grow and expand internationally, these translators will be an incredible asset to USANA as a company and to USANA Associates across the world.
Meet the Translation Team
We made a little video to introduce you to the members of USANA's translation team. And, our in-house translators were kind enough to simultaneously translate in the video the words of the script that I wrote. These guys are the best!
[youtube]https://www.youtube.com/watch?v=QL-zGMpLnSk[/youtube]
If you're unable to view the above video, please visit the USANA YouTube channel
And now, a little more about our team:
Cameron Smith
Oh, that's me. I've worked for USANA for close to six years now. I started out as a writer, until they got tired of all of my "out-of-the-box" thinking. I started to take on more responsibilities with translations and eventually moved into the role of Translations Manager. I was born and raised in Utah. I graduated from Brigham Young University in 2004 with a degree in English. I have a wonderful wife of nearly 11 years, an 8-year-old son, a 5-year-old son, a 3-month-old daughter, and absolutely no time to sleep. I also speak French. I just don't like to let a lot of people know about that.

Ana Corona
I have been working with USANA for a month and I absolutely love it! I mean, where else could you learn, get fit, have fun, and interact with ridiculously awesome people while at work? I am originally from Guadalajara, México and moved to the U.S. in 2004. I graduated from the University of Utah (Go Utes!) and I've been working in the Spanish translation field for the past five years. This profession is very rewarding because it gives me the opportunity to create new things everyday and make people feel more integrated in the process. I love hiking and popcorn — not necessarily in that order.
Françoise Belot
A native of the South of France, I studied English, Spanish, Portuguese and Latin in high school and college. After living in England for a year, I moved to the U.S., first to Charlottesville, Va., and then to Seattle, Wash., where I went to graduate school and learned how to order really fancy coffee drinks. I moved to Salt Lake City in the spring of 2013 and am delighted to join the USANA translation team. In my spare time, I like to read, hike, camp, cook, practice yoga, and tease my husband about the misfortunes of Philadelphia sports teams.
Lin Chan
I'm from Northeast China. I started learning English when I was seven, and I've been translating ever since. I have been with USANA for two years. Before working here, I was a medical interpreter for all the Salt Lake hospitals and clinics. I enjoy helping people overcome the language barrier, but when I'm not juggling between Chinese and English, I also love shopping and traveling. My biggest dream is to travel around the world with my family.
Leo Watabe
I joined USANA's creative team in 2012. As Translation Coordinator I have had the opportunity to work with many different markets and cultures. I am continuing to learn and grow as the company launches into new countries and expands their global reach. My parents are immigrants from Japan and they have made Utah their home. I was born in California and raised in Utah. I was lucky to learn both Japanese and American culture as they taught me about their history. I love learning about different ethnicities and languages. It has been a great opportunity for me working for USANA.
And that's our team. We want you to know that it is our mission to provide the very best translations possible for all of USANA's Associates. We may not be winning any World Cups or even a corporate soccer tournament, but I think our translators are superstars in their own rights.
Though it can be a big job, we want to make sure that, for you, nothing gets lost in translation.
We're proud to bring you the freshest content on the web! Follow USANA on Twitter, like our USANA Facebook page and enjoy the latest videos on the official USANA YouTube channel.

Learn what USANA is doing to make the world a better place.
The future of personalized health and nutrition is now available with USANA's True Health Assessment.
https://whatsupusana.com/wp-content/uploads/2014/06/Translation-Team-Featured.jpg
478
849
Cameron Smith
http://whatsupusana.com/wp-content/uploads/2019/11/USANA_Logo_Black.png
Cameron Smith
2014-06-11 07:45:12
2014-06-11 15:19:56
Not Lost in Translation: The USANA Translation Team