7 Reasons You're Not Getting Ahead at Work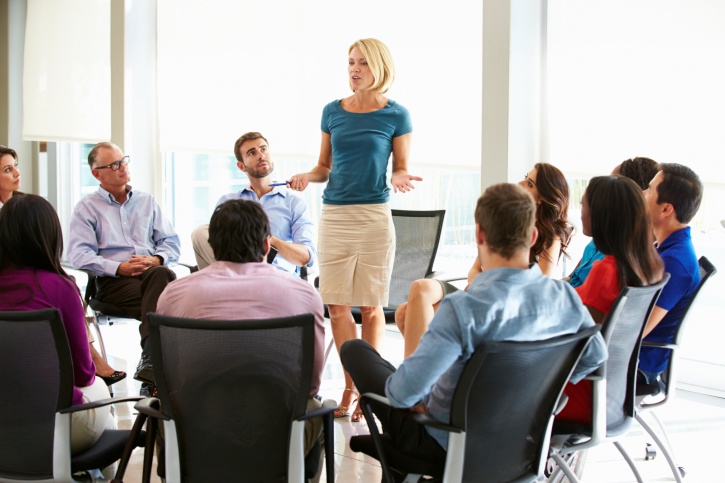 Are you content with your current work situation? If you are, maybe that's your problem. People who are happy to stay right where they are, do exactly that. They don't get promoted, they don't make more sales and they don't get recognized for what they do.
If you're feeling stagnant in your business or at work, you're probably doing at least 1 of these things:
You're too humble. It's easy to think that your work or the product will speak for itself. It won't. There is just too much competing for the attention of potential customers, your boss, your family – everyone. Be clear and concise when you tell others about what you've done, and make it clear that YOU did it!
You're not focused. Know exactly what you want to achieve in the next 30 days, 90 days, 6 months and 1 year. By writing down clear, measurable goals you can make sure you're making progress towards them. This is great information to have ready when you're talking to your clients or boss next. Tell them about your direction and your advancement. Give them illustrative examples of why they should believe in you, your company or your product.
You're caught unprepared. If you have a meeting scheduled with a client or your boss, have all your materials, notes and examples ready to go. Know what you want to talk about so you can steer the conversation in that direction. Being prepared goes beyond knowing your presentation though. You also need to be ready for any objections that come up. This means being honest with yourself – recognizing the shortcomings in yourself, your work and your company so you can address them in a calm and coherent way. Which brings us to…
You get defensive when given constructive criticism and objections. Sometimes clients and bosses can be hesitant to tell you the real reason they aren't "buying" (a product or your pitch for a promotion). If you've just presented the strongest case you can and you're still told no, the initial reason they give you why they aren't interested may not be the real reason. Ask open-ended questions (trying to avoid "why" as that can sound defensive) in order to find out why they really feel the way they do. Then, when you're told the real reason, don't get defensive. Take note of any constructive criticism and use that to motivate your work and future discussions.
You take no for a final answer. Follow up! Maybe you're not the right person for the promotion at that time, but after taking into account feedback, honing your presentation skills and speaking up for your work for another 6 months, you might be. But you'll never know if you don't ask.
You're not acting like a leader. You dress for the job you want, not the job you have, but do you perform at the level of the position you're striving for? If you want to be a leader, you have to show people what that means, not just talk about it. A leader can't stand behind their team and push them to do better, the leader has to, well, lead. So even if you're not a leader yet, be out front showing what it means to work hard and be worthy of having people follow you. If you were on the outside looking at yourself as a leader, would you join your team?
You're not recognizing others' work and achievements. I know you're the one that wants the recognition, but have you ever heard that saying, "you get what you give." Remember that your team leader/boss is still a person, and she likes to have people take note of her hard work too. Sometimes just commenting on someone else's achievement can make them think about all of the work you've been putting in too. And if you're the leader of a team, make sure you're acknowledging the members of your team so they stay motivated and keep working hard.
If you're feeling stagnant in your career, take some time to evaluate your strengths and weaknesses in an unbiased way, then make some changes!
What did I miss? What are the things you've done to make progress in your work life and what are the mistakes you see people making?
We're proud to bring you the freshest content on the web! Follow USANA on Twitter, like our USANA Facebook page and enjoy the latest videos on the official USANA YouTube channel.

Learn what USANA is doing to make the world a better place.
The future of personalized health and nutrition is now available with USANA's True Health Assessment.
https://whatsupusana.com/wp-content/uploads/2014/12/Getting-Ahead-at-Work-Featured.jpg
408
726
Sarah Flinn
http://whatsupusana.com/wp-content/uploads/2019/11/USANA_Logo_Black.png
Sarah Flinn
2014-12-23 08:00:31
2014-12-19 11:36:24
7 Reasons You're Not Getting Ahead at Work