5 Ways to Give Your Business a Boost Right Now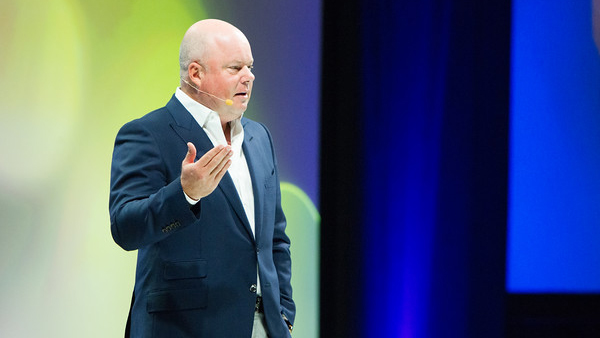 What happens when you invite hundreds of business owners to learn from entrepreneurial experts? Drinking out of a fire hose doesn't even begin to describe it.
The amount of inspirational tidbits that went flying for three days in Las Vegas could be better described as a torrential rainstorm or raging waterfall.
No matter how you phrase it, motivational tips were definitely in abundance at the USANA U.S. National Celebration, an event focused on helping entrepreneurs continue to build a successful home-based business.
As you know, starting your own business can be intimidating. Fortunately, network-marketing expert Eric Worre shared his insights for alleviating your fears and reaching the top. "When I decided to focus on the skills, my fear went away. In that instant I made the decision to become one of the best in the world . . . when the decision happened, everything changed for me."
For those who joined us at the Red Rock Hotel late last month, you know it was an invaluable experience. But for those who couldn't make it, here are some of Eric's top takeaways that you can immediately incorporate into your own business (and pay special attention to No. 5 so you don't miss out next time):
Your Calendar is Your Boss: Your  calendar is the reality check for your business. If it's not full, you're not working hard enough. You should always have appointments, meetings, or events lined up. If not, what are you waiting for?
Keep in Touch with Your Contacts: Want to fill your calendar? Take the 100-Text Challenge—send a text to 100  of your contacts. Keep it casual. Think of it as a check-in to see what they're up to and ask if they'd like to meet to catch up. You never know where the conversation will take you. Strengthen those relationships, and check in often.
Build a Strong Team: Stop falling in love with potential. Focus your attention on helping existing teammates or  business partners who are committed to succeeding. Each month take inventory of your team, and decide where your focus will best be put to work.
Evaluate Your Skills: Do a self-analysis to see where you stand on a skill level. Rate yourself from 1–10 on each of these key seven skills for network marketing professionals: finding, inviting, presenting, following up, closing, getting  people started, and promoting events. Where do you fall?
Attend More Events: For USANA Associates, all roads lead to Convention (August 19–22). Why? Because it's the most important step you can take to build your business. It's full of training, bonding, motivation, and exciting announcements. Plus, statistically speaking, you could earn $1,000 a year for each person you bring with you. For other entrepreneurs, think abut the important events in your industry. Commit to attend. It's always beneficial to learn from and network with your peers.
Phew! Feel like you need a breather? No way—it's time to put these takeaways to good use.
What is one task you are going to complete this week to give your business a boost? Share it in the comments below.
We're proud to bring you the freshest content on the web! Follow USANA on Twitter, like our USANA Facebook page and enjoy the latest videos on the official USANA YouTube channel.

Learn what USANA is doing to make the world a better place.
The future of personalized health and nutrition is now available with USANA's True Health Assessment.
https://whatsupusana.com/wp-content/uploads/2015/05/2015-US-National-Celebration-Day-2-075-M1.jpg
338
600
Katie Roundy
http://whatsupusana.com/wp-content/uploads/2019/11/USANA_Logo_Black.png
Katie Roundy
2015-05-11 04:00:54
2015-05-18 09:21:40
5 Ways to Give Your Business a Boost Right Now