Creative Convention Planning to Help You Stick With Your Budget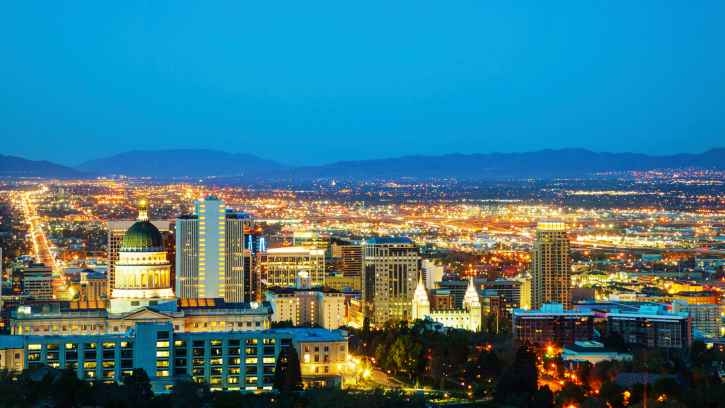 Editor's Note: The following was written by Dr. Stacia Kelly, USANA Gold Director from Virginia.
Usually when a USANA Family member is contemplating going to Convention, they freak out a bit over the costs and the time away from home.
The truth is that getting to Convention is one of the most important things you can do for yourself and your business. Not only are your trip and all the associated expenses a business write-off (talk your tax advisor), but the knowledge and friendships you come home with only increase your advancements with your USANA business.
Provided you are trying to saving money while traveling, there are certain measures you can make in order to get to Salt Lake City and not put yourself (too far) into debt.
Convention Tickets
Diamond Director David Delevante mentions a couple of things when asked about convention planning: "Order tickets early, prices will go up again on July 17."
New Associates get the early bird prices for their first 6 weeks as an associate, even if it's close to the convention date. Long-time Associates should budget to get next year's tickets while they're still at convention. There are sometimes some perks that come along with it too!
Places to Stay
Salt Lake City has some of the best hotels around and many of them are within walking distance of #USANA15.
Do you use a credit card regularly?
Make sure you're signed up for your Rewards Program. Several of the big chains are linked to those rewards programs and you could stay for free when you redeem your points. Hilton and Marriott both participate in many of those programs.
Don't want to pay the potentially crazy hotel prices? Then check out www.airbnb.com — you can rent a unique place to stay in over 190 countries. Grab a condo or just rent a room; many people are willing to share.
Who knows? You may end up with new friends, customers or teammates from the visit.
Best Days to Book a Flight?
Expedia reports "the least expensive domestic fares can be found at around 50-100 days before departure. The tipping point at which prices really start to rise is at about 14 days. Tuesday is technically the least expensive day to purchase tickets when booked more than three weeks before departure, but it's only by a span of 5% and doesn't contain a margin of error. Inside of three weeks, the data suggest that Sunday is the best day to buy tickets — again by a narrow margin."
Kayak's "Hacker" tool can help you find two separate, one-way flights to make a round trip that saves more money. Kayak also offers a fare chart so you can see trends in the ticket prices.
Don't forget Priceline.com, too. It will take a bit of research, but less expensive flights can be found!
Some airlines promote one-hour sales on Facebook or Twitter only, so follow an airline for the best deals.
Real Simple recommends: Check available tickets 8-10 weeks before your departure. If the flights aren't too full, wait until six weeks prior. At six weeks: If the price looks good, go ahead and book. If the tickets look a little high but your flight is pretty full, buy anyway because fares will probably only go up. If the price is high and your flight is pretty empty, you can choose to wait a week or two to see if prices decrease.
And from Farecompare: These are almost always the cheapest days to fly on U.S. domestic routes: Tuesdays, Wednesday and Saturdays.
As always, check with your teammates. You can always room and travel together. Pack some shakes and bars to save on meals (not to mention, convention gets really busy)!
Best of all? Come prepared to learn, have fun, and meet your extended USANA Family!
Make sure you share this blog post with any of your teammates that are on the fence about attending Convention. You know it's worth every penny!
Dr. Stacia and Nick Kelly are Gold Directors in Virgina. Dr. Stacia Kelly holds a PhD in Holistic Health, which covers fitness, nutrition, supplementation and stress management. She's the author of "Reduce You" and the upcoming release "Slim, Fit, Happy You." You can keep up with her at www.staciakelly.com or on Facebook.
We're proud to bring you the freshest content on the web! Follow USANA on Twitter, like our USANA Facebook page and enjoy the latest videos on the official USANA YouTube channel.

Learn what USANA is doing to make the world a better place.
The future of personalized health and nutrition is now available with USANA's True Health Assessment.
https://whatsupusana.com/wp-content/uploads/2015/06/convention-on-a-budget.jpg
408
725
USANA Health Sciences
http://whatsupusana.com/wp-content/uploads/2019/11/USANA_Logo_Black.png
USANA Health Sciences
2015-06-02 04:00:21
2017-02-22 11:18:31
Creative Convention Planning to Help You Stick With Your Budget